Motorola Razr revival with foldable display could cost more than an iPhone XS Max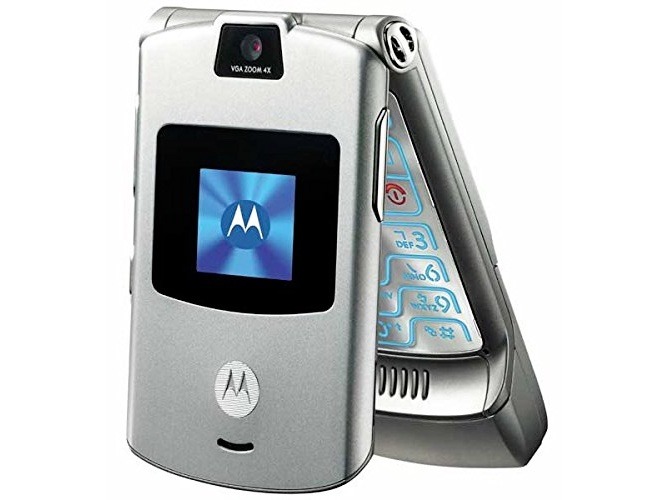 The Motorola Razr could be making a comeback as part of a deal between Lenovo and Verizon in the near future, but the iconic flip phone's return could introduce a foldable display as part of its redesign, as well as a hefty price tag of $1,500 that outweighs even the iPhone XS Max.
Largely considered as one of the coolest mobile phones on the market before the arrival of Apple's iPhone, the Motorola Razr was a hugely popular product line that sold more than 130 million units globally following its launch in 2004. While Razr effectively died off because of the popularity of the iPhone, Motorola's hinged mobile device is thought to be making a limited comeback.
Motorola Mobility owner Lenovo is planning to produce a revived version of the Razr that features a foldable display, according to sources of the Wall Street Journal. The smartphone is currently undergoing testing and the launch timing could still change, but it is anticipated to launch in February.
It is thought Verizon has an exclusive deal to sell the new Razr models in the United States, with Lenovo tipped to produce as many as 200,000 units. It is unclear if that level of production is for global sale or just via Verizon.
The addition of a folding display to the design follows a trend put forward by other smartphone and mobile device producers, including Royole's FlexPai as the first of its type to be sold in China, and Samsung's teasing of a similar device it may fully reveal in February. Apple has also been linked to the development of foldable displays, though the first iPhone sporting the technology may not arrive until 2020 at the earliest.
It is unclear exactly how a foldable display would be implemented in the new Razr, but as it is a flip phone, it is plausible the design involves a full-body screen with a flexible section in the middle to allow it to fold up.
Notably, it is suggested that the updated version will have a price starting from $1,500. While this is expected for hardware sporting new technologies, as is the case with a flexible display, it also puts the cost of the new Motorola Razr at more than a top-specification iPhone XS Max, which could limit its reach.
This is not the first attempt at reviving the Razr brand to a modern audience. In 2011, Motorola worked with Verizon on the Droid Razr and other devices, though they took the form of a standard large-screen smartphone instead of a clamshell design.