Apple sued over Bluetooth communications in devices going back to iPhone 3GS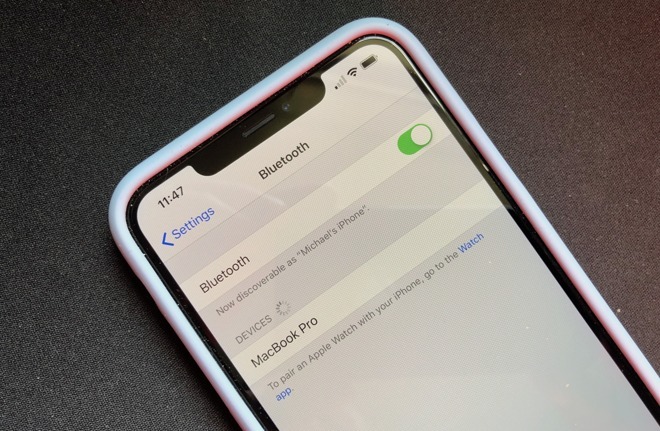 AppleInsider is supported by its audience and may earn commission as an Amazon Associate and affiliate partner on qualifying purchases. These affiliate partnerships do not influence our editorial content.
Apple has become the target of a new lawsuit from Rembrandt Wireless Technologies over infringement claims on two patents related to Bluetooth, following after a successful case where Samsung was ordered to pay $11.1 million in a similar lawsuit.
Filed in the United States District Court for the Eastern District of Texas, Marshall Division on Thursday, Rembrandt has accused Apple of infringing on two patents, both of which are associated with the underlying technology used for Bluetooth. The complaint claims all products produced by Apple that supports Bluetooth 2.0 or later and Enhanced Data Rate (EDR) are targets for the lawsuit, including almost all iPhone models, iPad Pro, iPads, Macs, HomePod, and items under the Beats brand.
The patents in question are numbers 8,023,580 and 8,457,228, both titled "System and method of communication using at least two modulation methods," effectively how communications between two devices can be performed using two or more different modulation methods, potentially improving the speed of communication.
According to the suit, Apple's products have two different modulations at play when using Bluetooth EDR, with a first Gaussian Frequency Shift Keying (GFSK) accompanied by Differential Phase Shift Keying (DPSK), satisfying the two method element of the '228 patent. Apple is also said to have encouraged its direct and indirect customers to use products interoperable with Bluetooth EDR specifications, which the firm also claims to be an infringement of the same patent.
As the '580 patent covers a lot of the same ground for Bluetooth EDR, the encouragement of using the technology again is said to be an infringement.
Unusually, the patents being sued over both expired on December 4, 2018, but the company claims this does not matter as it is "entitled to damages for infringement that occurred prior to the expiration."
The suit highlights the success of Rembrandt in protecting its patents, noting litigation against both Samsung and Blackberry, with both firms ultimately licensing the patents. In the case of Samsung, a jury found in favor of Rembrandt and awarded past-damages of $15.7 million. On appeal, the figure was reduced down to $11.1 million following a recalculation.
In the case against Apple, Rembrandt demands a trial by jury, a declaration of willful infringement, damages, attorney's fees, and "further relief as the Court may deem just and proper."
This is not the first time Apple has dealt with Rembrandt. In 2014, a patent infringement lawsuit was launch concerning the secure booting and recovery of electronic devices.
"Rembrandt is committed to helping patent owners obtain fair value for their inventions," said Dr. Paul Schneck, Rembrandt's Chairman at the time of the 2014 legal action. "Without companies like ours, many inventors would be without recourse when large companies have taken their inventions without permission and they need to litigate to enforce their rights. Rembrandt provides the necessary expertise and capital to level the playing field between inventors and well-funded infringers."