Tim Cook talks reveals plans for Prague Apple store in talk with Czech Prime Minister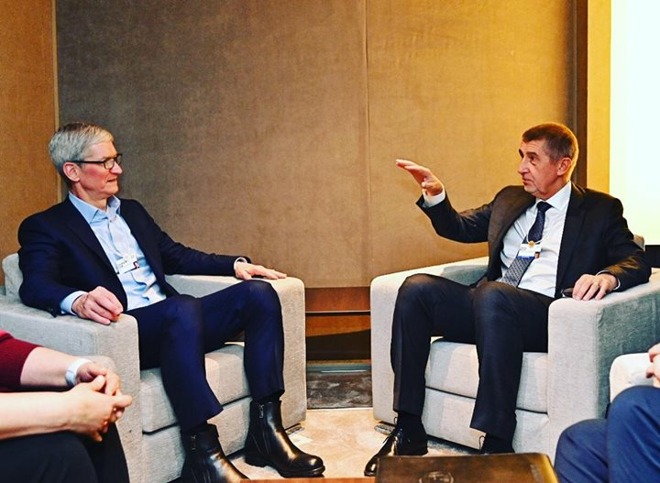 AppleInsider may earn an affiliate commission on purchases made through links on our site.
One of Apple CEO Tim Cook's meetings at the World Economic Forum on Thursday was with Czech Prime Minister Andrej Babis, who managed to secure a promise of an Apple store in the country's capital, Prague.
Babis suggested that the ideal place for a store would be the Ministry of Regional Development building in the city's Old Town Square. The meeting was documented by Babis on Facebook, and by local news site Letemsvetemapplem.eu.
The pair also discussed topics such as artificial intelligence and the economy. Cook noted that there are about 500 researchers in the republic working on AI.
Apple doesn't have any retail footprint in the country despite the prominence of Prague and the popularity of the country as a tourist destination. Although it was repeatedly bombed by the U.S. in 1945, Prague suffered comparatively little damage in World War II next to other European capitals, leaving much of its historic architecture intact.
A point of controversy was a group dinner including Brazilian President Jair Bolsonaro, a far-right politician who has defended torture and the murderous military dictatorships of Brazil and Chile. He has also vocally attacked homosexuality, which could be a problem for Cook.