Apple's Johny Srouji supposedly not considering Intel CEO position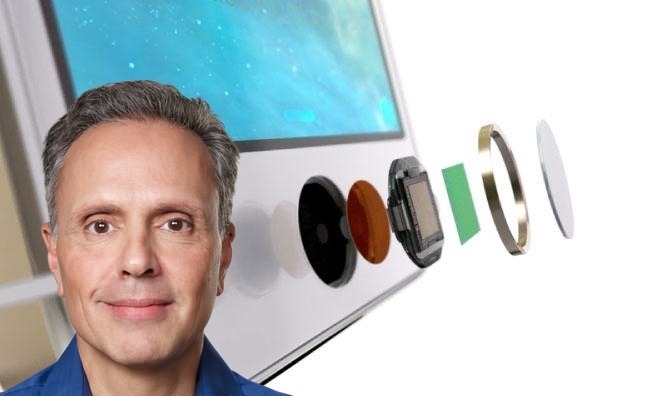 AppleInsider may earn an affiliate commission on purchases made through links on our site.
A report in January pegged Apple SVP of hardware technologies Johny Srouji as a potential candidate to become Intel's next CEO, but a new rumor claims the executive recently informed staff that he is not leaving the Cupertino tech giant.
According to Ashraf Eassa, who covers both Apple and Intel for The Motley Fool, Srouji is not a candidate to take over for Brian Krzanich, who resigned as Intel's CEO in 2018.
Krzanich departed the company last June after it was discovered he had a consensual relationship with a fellow employee, violating the company's non-fraternization policy. Intel and its board have been seeking a suitable replacement, with CFO Bob Swan currently serving as interim CEO.
Earlier this month, Axios reported Srouji was among a list of potential candidates to fill the vacancy. The report did not specify the level of Intel's interest in Srouji, nor did it make clear that the executive would leave Apple for the job.
"I've heard that Johny Srouji is NOT a candidate for $INTC CEO," Eassa said in a tweet Friday. "He apparently told his staff that he's not going anywhere."
Like the Axios report, Eassa's tweet is vague as to whether the decision not pursue Srouji as CEO came from Intel, Srouji himself or was arrived at mutually.
Srouji joined Apple in 2008 as senior director of handheld chips & VLSI (very-large-scale integration), a role that found the chip design guru in charge of developing Apple's A4 processor. Along with A-series system on a chip program, Srouji played a role in creating the first Touch ID fingerprint sensor that rolled out with iPhone 5s in 2013.
Srouji is also credited with developing new battery, storage and display technologies at Apple, making him an integral player in the company's various product teams.
In 2015, Srouji was promoted to the upper echelons of Apple's executive team as a direct report to CEO Tim Cook.