Playing 'Fortnite' on an iPad Pro and iPhone XR with a controller is a considerable improvement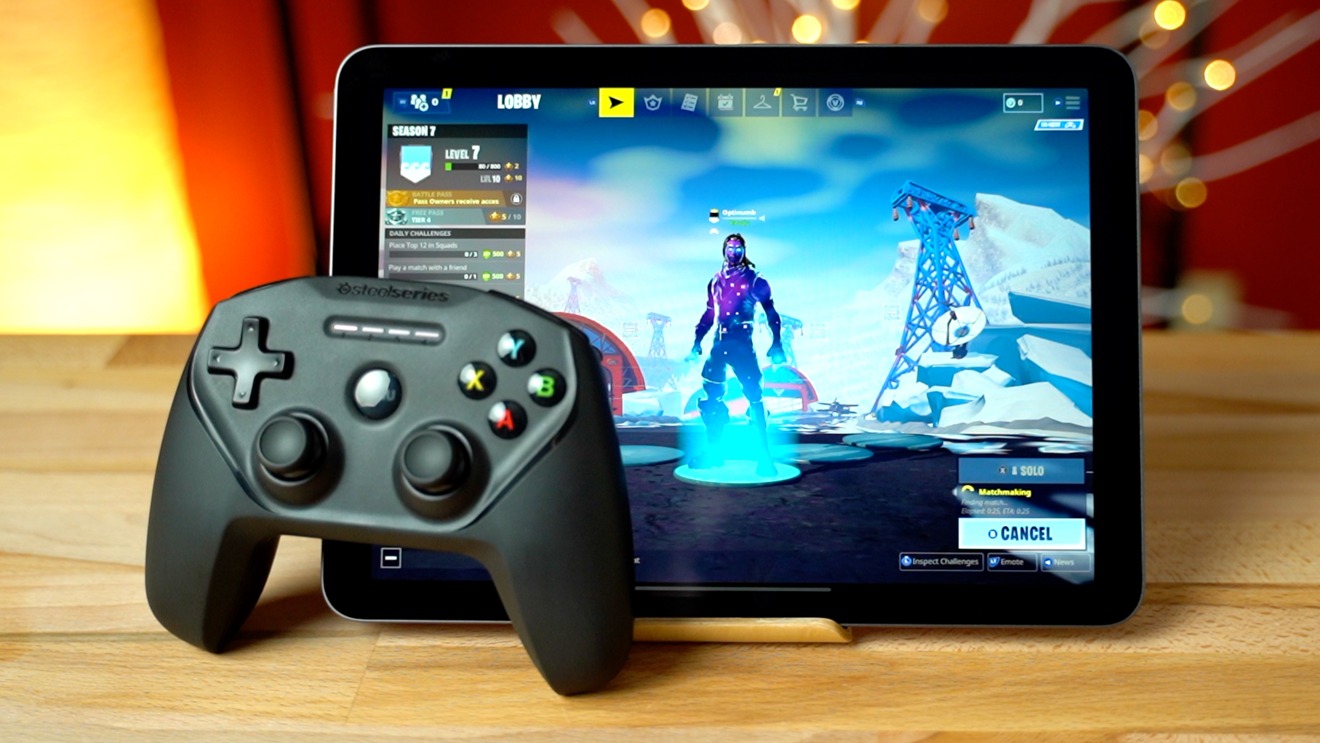 Epic Games has recently added MFi controller support for iPhone and iPad to "Fortnite." We decided to see how good of a gaming experience you could get on both the 2018 11-inch iPad Pro and the iPhone XR using the Steelseries Nimbus MFi controller.
Setting up the controller was a breeze. After connecting it to iPad Pro using Bluetooth, we were prompted to download the SteelSeries Nimbus companion app on the App Store. The controller connected instantly after doing so and started functioning correctly as soon as we opened "Fortnite."
It shouldn't be a big surprise that using a control surface other than a touch screen is the way this game is meant to be played. Gameplay and controls are incredibly smooth. Being able to aim and fire with the controller buttons made it so much easier than using the old touchscreen controls, thanks to the recent iOS 12.1 update that enabled those buttons.
However, we did run into an issue where we could not crouch because the thumbsticks are not able to act as buttons on a press. Other than that, all of the controls worked flawlessly.
You can easily connect an external display to the 2018 iPad Pro with USB-C, and play on the big screen while sitting across the room using a controller. While the iOS game catalog is still somewhat less than optimal for gaming on a giant television, this can make the iPad Pro a gaming console on its own.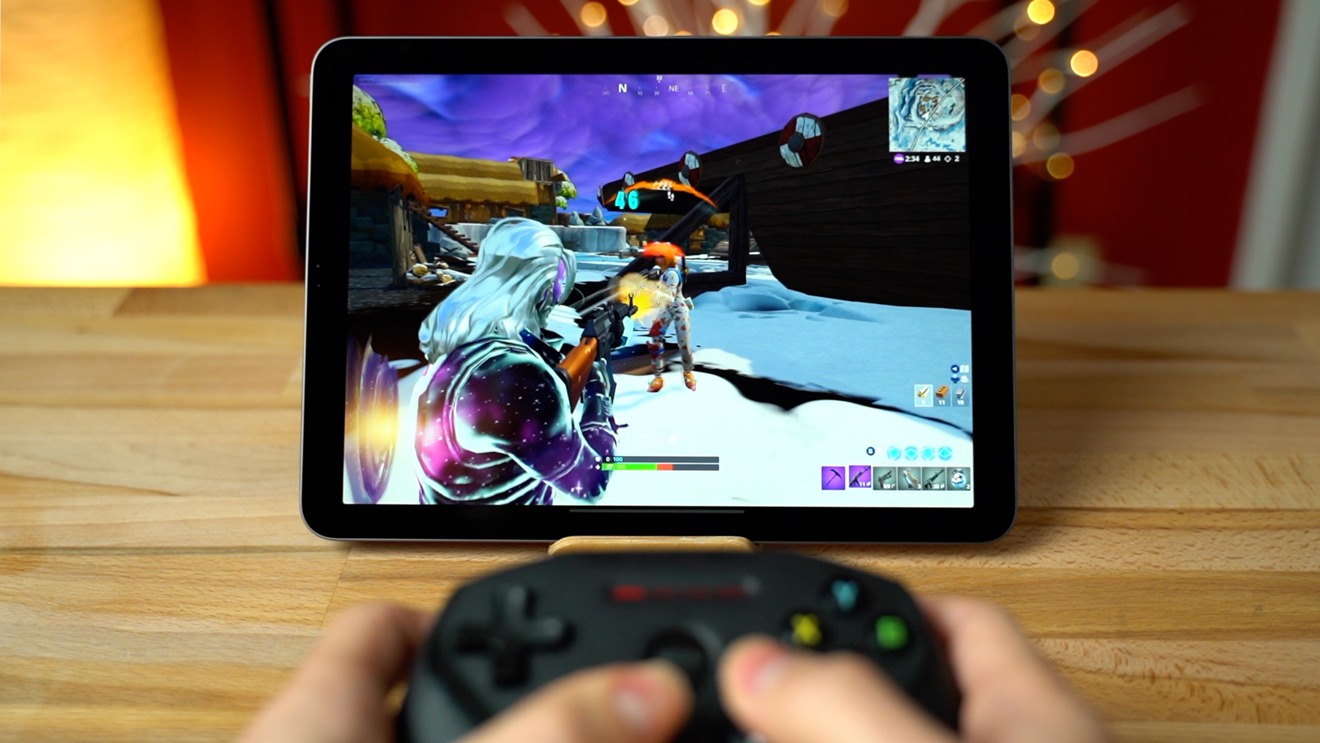 Connecting the controller to the iPhone XR was just as easy as it was for the iPad Pro, and it worked correctly as soon as we got into a "Fortnite" match.
We did find it a little hard to see players at a distance on the iPhone compared to iPad Pro, which has a much larger display and higher resolution. Nevertheless, the $750 iPhone XR had no issue running the game at 60 fps and high settings. We did experience a couple of dropped frames here and there, but overall, it performed incredibly well.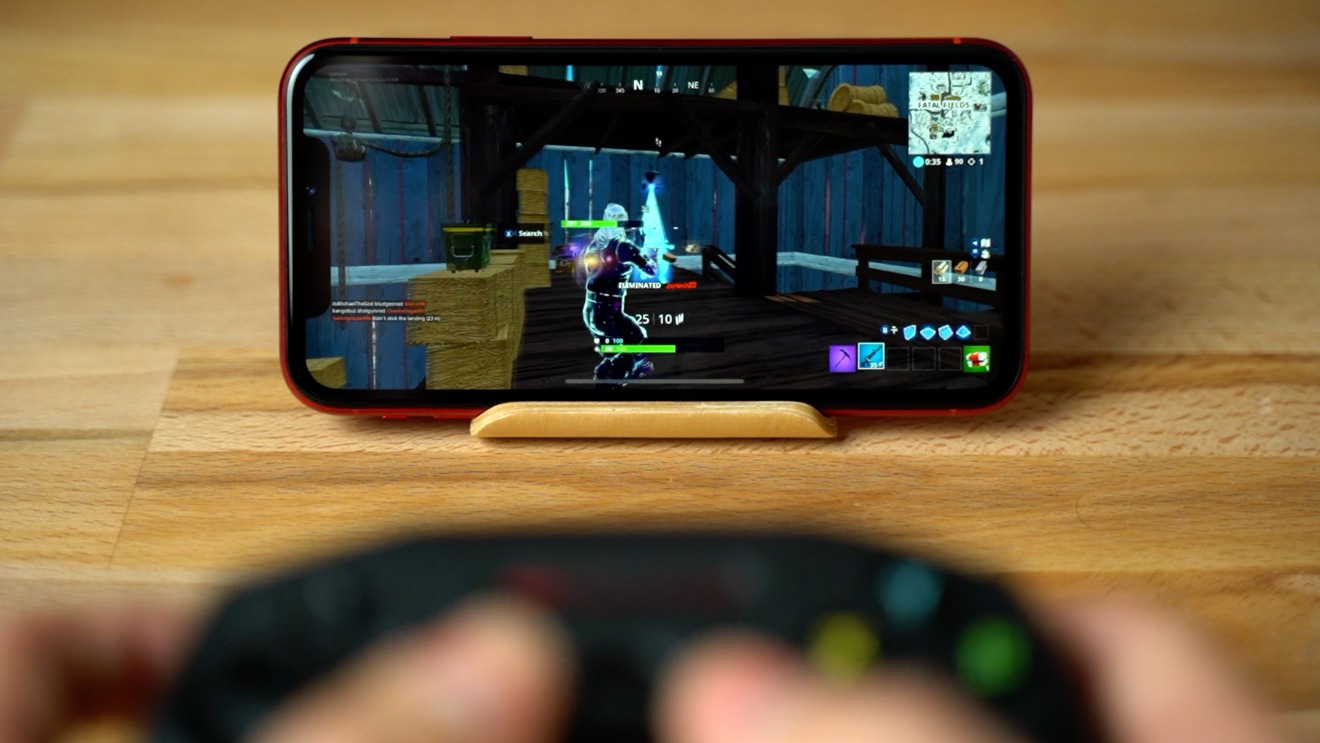 Anyone who enjoys playing "Fortnite" mobile or other iOS games with controller support should buy an MFi controller. Compared to playing with touchscreen controls, playing with a controller offers the best "Fortnite" mobile gaming experience you can get.
The outstanding performance of both the A12 and A12X processors make the gaming experience comparable to playing on a dedicated console. The SteelSeries Nimbus controller is currently on sale on Amazon, priced at $44.99.
With rumors of Apple's game subscription service in the works, investing in an MFi gaming controller now would not be wasted in the long run.