Hololens creator Avi Bar-Zeev departs Apple's AR headset team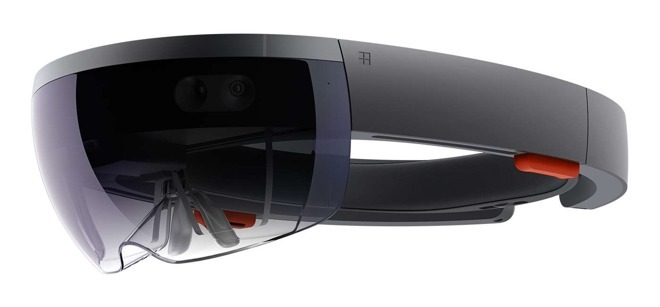 AppleInsider is supported by its audience and may earn commission as an Amazon Associate and affiliate partner on qualifying purchases. These affiliate partnerships do not influence our editorial content.
Avi Bar-Zeev, a major figure in the augmented reality and virtual reality industry and co-inventor of the Hololens who was reportedly working on Apple's rumored headset, departed the company in January after two and a half years of employment.
Bar-Zeev confirmed he left Apple last month, but is unclear exactly why he has vacated his position on a high-profile AR team. What is known is that it was a seemingly amicable departure, with Bar-Zeev advising a positive experience both working for the iPhone producer and in leaving the organization.
"I left my full-time position at Apple in January," Bar-Zeev told Variety. "I had the best exit one can imagine. I have only nice things to say about Apple and won't comment on any specific product plans."
While it is unclear what he wants to do in the future, he admitted to plans to consult on augmented reality while "noodling" on his next major project.
Working in AR and VR for almost 30 years, Bar-Zeev is known for working on a number of advanced projects within the field, including being part of the team at Disney behind the VR experiences at the media giant's parks, such as the "Aladdin's Magic Carpet" ride.
Later, he co-founded Keyhole, which then was acquired by Google and became the start of Google Maps. Bar-Zeev then moved on to VR firm Linden Lab before joining Microsoft.
While at Microsoft, Bar-Zeev was one of the people who, according to his LinkedIn profile, "helped found and invent Hololens, assembling the very first AR prototypes, demos, and UX concepts." The project resulted in the creation of the headset and Microsoft's push into "mixed reality" computing.
Following Microsoft, Bar-Zeev joined Apple for an unknown project, which is likely to be the long-rumored VR or AR headset that could arrive in 2020 at the earliest, though some analysts believe a launch in 2021 is more likely. His role, again from his LinkedIn account, involved being on the "lead experience prototyping team for a new product," developing key prototypes to "rapidly prove concepts, explore, educate, and build support."
He is also said to have helped "develop user stories and technical requirements for the long-term roadmap, while working across design and engineering to ensure success."