Apple chip engineering team shift suggests strong 5G modem push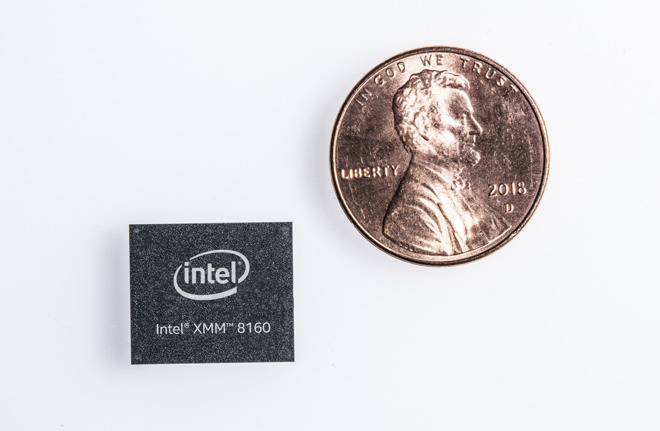 Apple is restructuring some of its internal hardware teams, with the move to directly under the head of hardware suggesting a strong 5G modem push.
Apple has been exploring the possibility of creating its own modems for some time, but until now it has relied on third-party suppliers such as Qualcomm and Intel to provide the modems used in the iPhone, iPad, and other devices. The relocation of the modem group strongly suggests the move to modems of its own design may happen soon.
According to two sources of Reuters familiar with the move, Apple has tasked senior vice president of hardware technologies Johny Srouji with overseeing the modem design since January.
Srouji has previously worked on a number of major projects for Apple, including the design of the custom A-series chips used by Apple in the iPhone and iPad, as well as the Apple TV, and in the development of the W-series Bluetooth chips used in the AirPods and other accessories.
Modem development is said to have previously been led by Ruben Caballero under iPhone, iPad, and Mac engineering lead Dan Ricco.
Apple has seemingly been gearing up to create its own cellular modem for some time, with job listings in November and December looking for engineers for work on wireless chips. Listings included one role seeking a cellular systems architect in San Diego, which is rumored to be where Apple is planning to build its new chip.
November reports pointed to the possibility of Apple using Intel's 5G-capable modem for a 2020 iPhone release, enabling it to work with next-generation cellular networks. Later reports in December echoed similar sentiments regarding 5G, noting that it would be continuing to work with existing 3G and 4G technologies for the moment.
It is plausible that the delay, which could put the iPhone a year behind the rest of the market in adopting 5G, could be caused by the company's desire to create its own modem.
Apple does have numerous incentives to produce its own modems, including avoiding lawsuits similar to its ongoing legal trouble with Qualcomm. Bringing technology design in-house can also help provide benefits in making components specifically for Apple's own requirements instead of using an off-the-shelf component, similar to how it brought its iPhone power management system design internal last year.