Apple claims Qualcomm stole idea for smartphone boot-up tech from engineer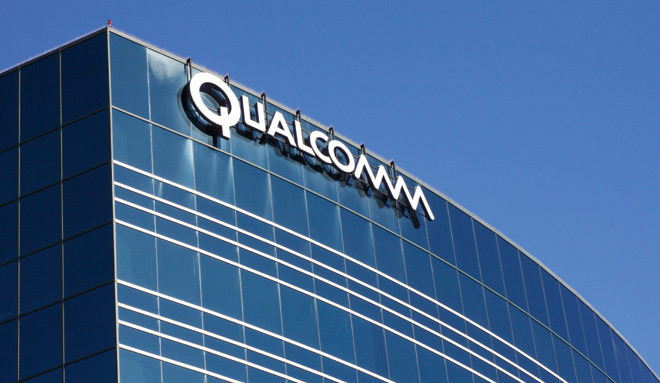 The latest installment of Apple and Qualcomm's worldwide legal scrum kicked off in San Diego on Monday with a startling allegation claiming one of Qualcomm's patents-in-suit is based on an idea introduced to the company by an Apple engineer.
The patent in question, U.S. Patent No. 8,838,949 for "Direct scatter loading of executable software image from a primary processor to one or more secondary processor in a multi-processor system," was a topic of discussion for both parties during their respective opening remarks, according to an in-court report from CNET.
One of three patents in play in the Southern California action, the '949 patent details a "flashless boot" method that enables the integration of wireless modems without increasing a smartphone's onboard storage allotment. Specifically, the property describes techniques by which a scatter loader transfers a system image into the memory of a secondary processor, allowing said processor to boot without its own non-volatile memory.
As it relates to iPhone, innovations in the '949 patent enable Apple to avoid installation of non-volatile memory for both iPhone's A-series processor and an accompanying wireless modem processor. The arrangement is not only more efficient in terms of system performance, but also physical space and build costs.
According to Apple, the idea was spawned by former Apple engineer Arjuna Siva, who discussed the technology with counterparts at Qualcomm in an email correspondence.
"This one is truly the most outrageous allegation in the case," said Juanita Brooks, lead counsel for Apple. "They took the idea from us and ran down to the patent office."
Along with the '949 patent, Apple is also accused of infringing U.S. Patent No. 9,535,490 for "Power saving techniques in computing devices" and No. 8,633,936 for "Programmable streaming processor with mixed precision instruction execution."
In its opening statement, Qualcomm prepared jurors for what will likely be a slog through highly technical language and concepts. As in past suits, Qualcomm aims to frame itself as the inventor, owner and licensee of technology that underpins products like iPhone.
"Qualcomm, although it doesn't make a smartphone — it doesn't have a product that you and I would buy — it develops a lot of technology in smartphones," said David Nelson, lead attorney representing Qualcomm.
The San Diego case is the first action in the Qualcomm and Apple struggle to involve a U.S. jury. Previous court meetings ended in limited iPhone sales bans in China and Germany, though Apple has addressed the latter and claims to have a software workaround for the former. A U.S. International Trade Commission ruing threatens domestic iPhone sales, but Apple again believes it has discovered a software workaround to Qualcomm's IP.
Apple first filed suit against Qualcomm in 2017, claiming the chipmaker abused its "monopoly power" of the wireless modem industry to demand excessive royalties while at the same time forcing buyers to license patents. Those initial allegations snowballed into multiple patent lawsuits, countersuits and complaints with governmental agencies around the world.