2019 iPhone again predicted to have square camera bump, triple-lens configuration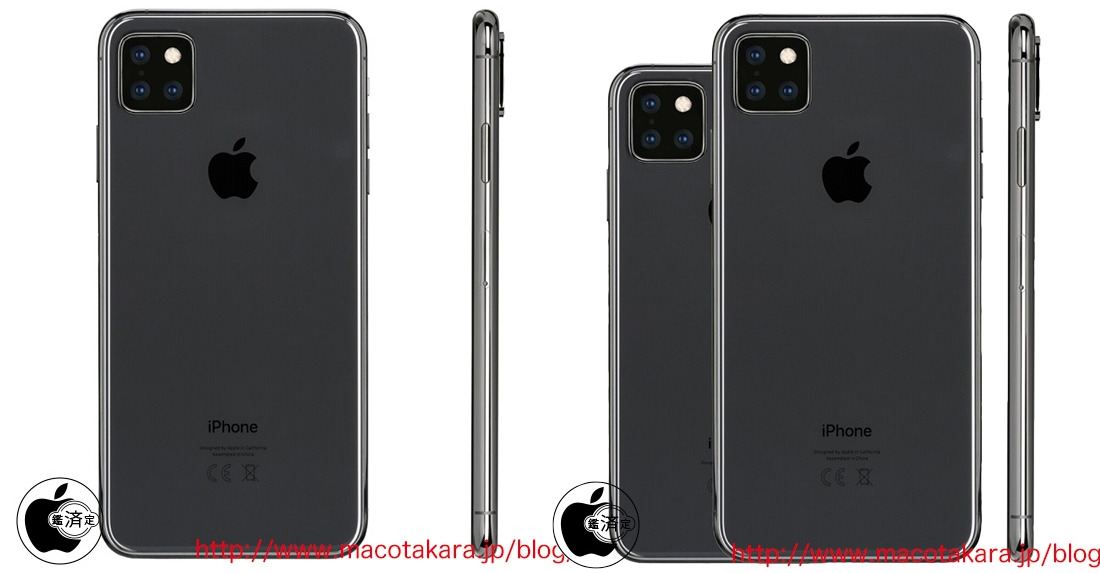 The rumored triple-camera configuration of the 2019 iPhones will have the lenses in close proximity to each other in a square camera bump, according to a report citing Chinese suppliers, with the claim corroborating mockups of the supposed mobile devices that surfaced in January.
An early render of the 2019 iPhone was offered by well-known leak source OnLeaks towards the start of the year, depicting a square camera bump housing three camera lenses and the flash. In that render, the lenses are not evenly organized into individual corners but are instead alternating sides with uneven spacing.
Chinese suppliers reportedly confirmed to Macotakara on Friday the iPhones would use the square camera bump. It is suggested the configuration could be similar to the one used by Huawei's Mate 20, which evenly spaces the three lenses and flash into separate quadrants, in a more symmetrical layout.
The source also advised original accessories for the next generation of iPhone are under development, with initial versions featuring a hole on the back side for the enlarged camera bump.
In terms of size, the 2019 models will apparently be similar to the current selection offered by the iPhone XS, iPhone XS Max, and iPhone XR. It is also suggested Apple may offer dual-camera and triple-camera options, but it isn't entirely clear if the extra camera would be provided only for specific models or if it will be determined by storage capacity.
Aside from Huawei, Apple would also be joining a number of other companies moving towards using more than two cameras on the back of their devices. The recent launch of the Galaxy S10 range includes triple camera options, with a 5G version having a fourth for 3D depth mapping.
It is unclear what Apple's plans for the third camera sensor will be, though the first two are likely to be similar to the usual wide-angle and telephoto cameras typically used in dual-camera setups. It is plausible the third could be for depth mapping, using a "time of flight" (TOF) system to scan the surroundings, which would make it useful for Portrait photography as well as augmented reality applications.
Camera rumors about the 2019 iPhones are not limited to just the rear versions. One January report claimed the front-facing TrueDepth camera will be upgraded from a 7-megapixel model to a 10-megapixel sensor.