Eddy Cue repeatedly visited Washington Post, New York Times in failed Apple News+ bid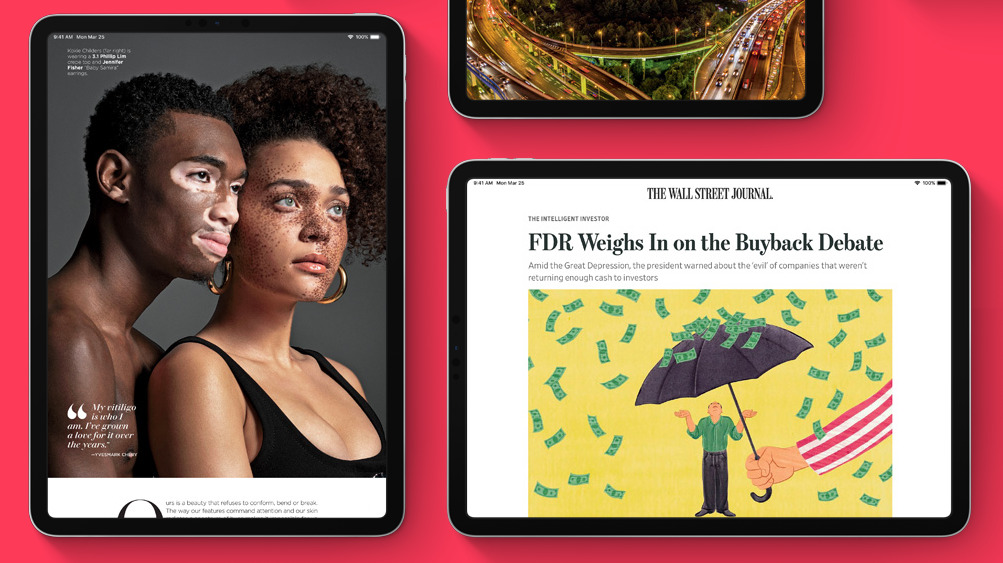 Apple was adamant about securing the New York Times and Washington Post for Apple News+, and put intense pressure on the heads of both papers, according to a behind-the-scenes telling.
Efforts began last spring, not long after the company announced its takeover of Texture, Vanity Fair sources said. Apple News+ effectively absorbs Texture's all-you-can-eat magazine subscriptions while adding a handful of newspapers such as the Los Angeles Times and Wall Street Journal.
"They put a tremendous amount of pressure on," one source claimed. Eddy Cue — Apple's senior VP of Internet Software and Services — was allegedly "in and out" of Post and Times offices, his main pitch being "We'll make you the most-read newspaper in the world."
A sticking point was that Apple wanted the complete content of both papers instead of a narrow selection. To make this more appealing it offered flexibility on when the publications could withdraw from News+, as well as some form of exclusive presence.
"You'd be protected against a competitor coming in," a source explained. "If this thing was really successful and everyone else came back to the table, there was a period where you'd have exclusivity."
Earlier reports indicated that both the Post and the Times were opposed to Apple's rumored 50 percent revenue cut. Both papers already have legions of direct subscribers, making News+ unnecessary and possibly even a profit drain.
"Our focus is on growing our own subscription base, so joining Apple News+ did not make sense for us at this point," said Post spokeswoman Kris Coratti. "Apple has been a very good partner — we will continue collaborating with them on other ongoing projects and expect to do many things with them in the future."
Times COO Meredith Kopit Levien said merely that journalism and business benefit more for a "direct relationship" with readers.
Even the Journal's News+ offerings are relatively limited. Only an assortment of general news and editorial articles are being promoted via Apple, and everything else has to be searched for, further limited to a history of three days. Business- and investment-focused readers will likely still want to pay for the paper's normal subscriptions.
Levien did suggest that the Times could come to News+ if it proves popular.
"I do not rule out that there will be an opportunity with one or more platforms, in which we say, 'Oh, this is really good for our business and for getting journalism to play a bigger role in many more peoples lives.' Thus far, we have not seen something that makes us say that," she explained.