Netherlands competition regulator investigating App Store dominance abuse claims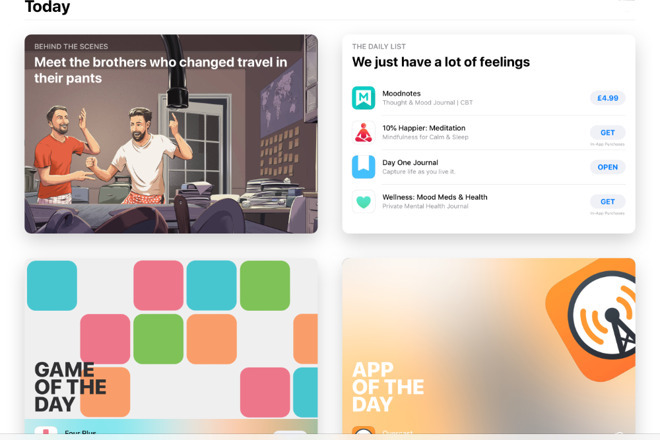 AppleInsider is supported by its audience and may earn commission as an Amazon Associate and affiliate partner on qualifying purchases. These affiliate partnerships do not influence our editorial content.
Apple is being investigated by a competition regulator in the Netherlands over the dominance of the App Store to determine if Apple has abused its position in the app marketplace, and has put out a call to developers asking for examples of potential abuses.
The App Store is a major force in the digital economy for iOS, along with the Google Play Store for Android devices. The importance of each to offer apps to consumers and to provide revenue to developers opens up the possibility for the stores to act as gatekeepers, and the potential to effectively pick winners and losers in the overall app market.
The Netherlands Authority for Consumers and Markets is opening up an investigation into Apple and the possibility of it having abused its position with the App Store. ACM advises it is doing so after receiving indications from "other app providers" during a market study into app stores in general.
"To a large degree, app providers depend on Apple and Google for offering apps to users," advises ACM board member Henk Don. "ACM has received indications from app providers, which seem to indicate that Apple abuses its position in the App Store. That is why ACM sees sufficient reason for launching a follow-up investigation, on the basis of competition law."
The investigation aims to determine if Apple violated "the prohibition of abuse of dominance," such as by giving preferential treatment to its own apps over those produced by third-party developers.
While the investigation will be focusing on Apple at first, due to the "most detailed reports" received by ACM relate to the App Store, but it has also opened up the possibility for the Google Play Store to receive similar scrutiny if warranted, based on reports provided to ACM by developers.
In the market study, it was highlighted that the lack of alternatives to the App Store and Google Play means there's the theoretical chance Apple and Google could set unfair conditions, and that their development of apps competing with the rest of the market "may pose antitrust problems."
Developers apparently advised to ACM they didn't always have a fair chance against Apple and Google's apps, especially those preinstalled on devices. The requirement to use a designated payment system for in-app purchases, paying a 30 percent commission, some limited access to specific iPhone functionalities, and difficulty communicating with the market place owners are also seen as problems warranting an investigation.