Goldman Sachs raises AAPL target to $182 citing stabilizing Chinese demand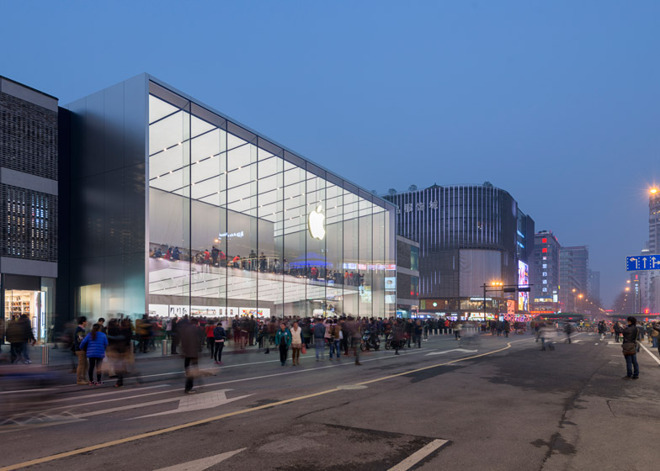 Analysts at Goldman Sachs have improved their view of Apple's share, raising the stock's 12-month target price from $140 to $182 under the belief demand in China is no longer an issue, at the same time as anticipating Apple will beat its guidance for the upcoming financial results.
Goldman Sachs has been slow to update its valuation for Apple's share price, after cutting the target from $182 to $140 in early January along with other analysts following Apple's financial slip. Wednesday's investor note sees the firm bring its target back up to what it was over three months ago.
"We believe Apple can deliver better than FactSet consensus revenue in the March quarter," Goldman Sachs advises, "and guide inline for the June quarter based on a new country level model we are rolling out with this report." The target change is said to "reflect less short term downside" for investors, as well as a "change in our valuation methodology."
For demand of the iPhone, there are some mixed results. Goldman Sachs believes market checks "indicate no further deterioration of demand in China," a suggestion that the situation won't get worse for Apple since its January slip, but at the same time warns "European consumer sentiment implies the possibility for worse demand there."
For later in 2019, the analysts are pessimistic about the next iPhone releases, claiming there is "increasing potential for Apple to miss consensus expectations at the unit and potentially the ASP level." The current forecast is for 61 million iPhone shipments in the December 2019 quarter, which is up 3 million from Goldman Sachs' previous estimate, but 6 million down from the Wall Street Consensus.
The Qualcomm settlement is also flagged as offering "potential risk to FQ3 margins." Apple recently settled with Qualcomm to end a series of potentially expensive lawsuits, agreeing to a multi-year licensing deal and a one-time payment to the chip producer.
The note from Goldman Sachs should also be read with knowledge that Apple is working with the company to release the Apple Card credit card this summer in the United States.