Skeptical investors undervaluing Apple's services, Morgan Stanley raises AAPL to $234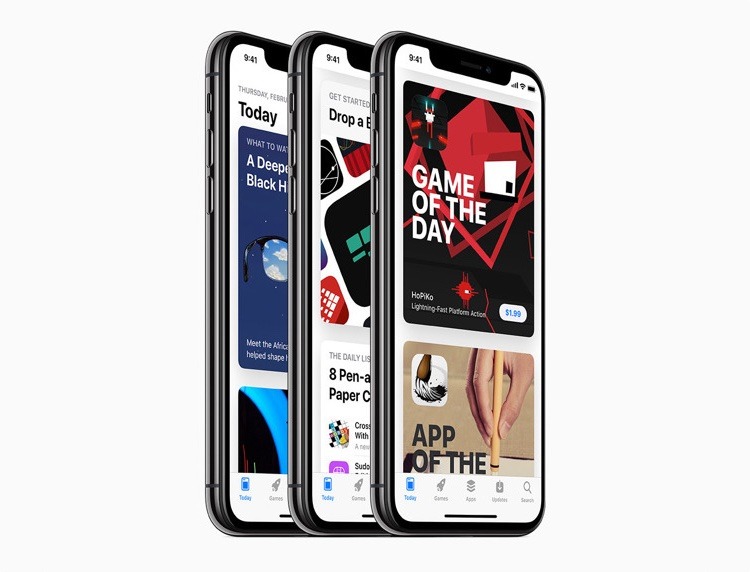 AppleInsider is supported by its audience and may earn commission as an Amazon Associate and affiliate partner on qualifying purchases. These affiliate partnerships do not influence our editorial content.
Investors consistently undervalue Apple's Services, and iPhone sales are strong, which has led Morgan Stanley to raise the target price for Apple stock to $234.
The power of Apple's services and the iOS platform are not appreciated by those putting money into the company, an investor note seen by AppleInsider suggests, with iOS users said to be spending ten times as much as Android users on mobile apps, and with an increased level of engagement.
"This skepticism, combined with the lack of details on timing and pricing for recently launched services, led the Street to leave revenue forecasts largely unchanged despite Apple nearly doubling the number of Services offered this year," the firm writes. Citing the success of iCloud and Apple Music, both are said to have contributed 300 basis points on average to Services revenue within their first full year post launch.
Year-on-year improvements for App Store revenue are touted to begin in the June quarter, following the Chinese government's decision to pause new gaming license approvals last year.
It is also suggested the iPhone could become a contributor to "multiple expansion" once more. Estimates of iPhone replacement cycles lengthening to greater than three years in the December quarter are thought to turn into four-year replacements by the end of the fiscal year. This is apparently "on par" with the mature PC market, which Morgan Stanley says reflects a ceiling for the smartphone market.
The firm's data points for the iPhone also stabilized early in the March quarter, with a supposed "positive inflection" in China's active installed base share, and improvements for Taiwanese supplier monthly sales at the end of the quarter.
The settlement with Qualcomm "increases the likelihood of a 5G iPhone launch in 2020," the team believes, with investors typically starting to price the device between six and nine months before the launch.
Despite the likelihood of Services growth accelerating and the moderation of iPhone declines, as well as increased continued support of investors in the form of stock buybacks, Morgan Stanley's conversations with institutional investors suggest most are "uninvolved or underweight/short" on Apple stock. In light of this, Morgan Stanley raises its price target from $200 to $234.
It is expected that Apple will announce a 10% dividend raise and a renewed buyback authorization, somewhere in the region of $50 billion.
For the April 30 results themselves, Morgan Stanley posits the quarterly revenue will be at the high-end of the $55 billion to $59 billion guidance, in part due to the Chinese improvements. Shipments of iPhones are speculated to be around 42 million units, down 20 percent year-on-year but up from earlier estimates of 40 million units.
The iPhone ASPs are expected to be down from the $755 seen last year, this time thought to be at $724, below consensus expectations of $748. The lower ASP is due to the "greater mix of legacy products" and iPhone price cuts in some markets.