iPhone 'Personal Hotspot' tech violates networking patent, lawsuit claims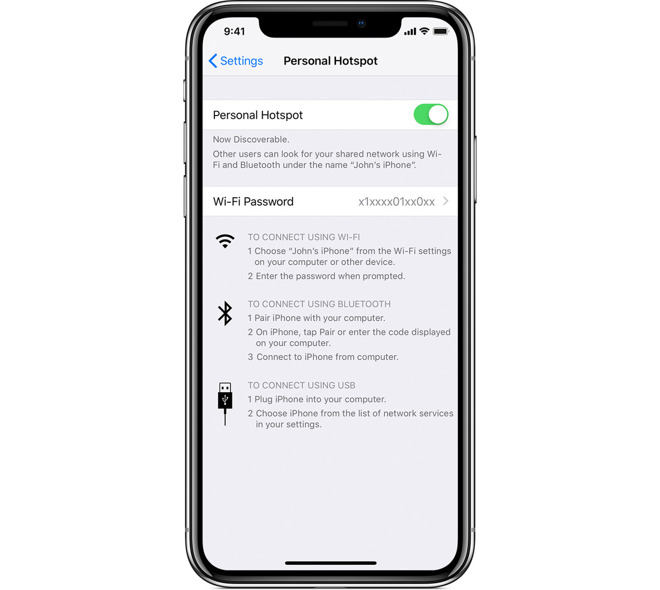 AppleInsider may earn an affiliate commission on purchases made through links on our site.
A Wyoming firm, WiNet Labs, is suing Apple for allegedly infringing on a networking patent with its "Personal Hotspot" feature found in iPhone and iPad.
The U.S. patent in question is No. 7,593,374, "Multi-to-multi point ad-hoc wireless data transfer protocol," according to a complaint submitted with the U.S. District Court for the Northern District of California on Thursday.
The IP details a method of setting up and managing an ad-hoc network between multiple devices. Importantly, the patent incorporates steps for organizing multiple nodes within said network, including a controlling, or coordinating, node that WiNet claims is akin to a Wi-Fi-serving hotspot device.
WiNet says that its predecessor offered to sell the patent to Apple through an agent in 2014 but was ignored.
WiNet is seeking a jury trial, with the ultimate goal of "a fair and reasonable royalty," "treble damages," and pre- and post-judgment interest "at the maximum rate allowed by law."
The '374 patent dates back to May 2005, and was eventually granted to a Chinese company called M-LABS, Ltd. in August 2005. That firm is now listed as a shared assignee.
The patent became available for license or sale in December 2009. WiLab and/or M-LABS were repeatedly late with maintenance fees however, to the point that the patent lapsed toward the end of 2017. Sometime after it appears to have been revived.
Neither WiNet nor M-LABS have much if any presence online, suggesting they could be patent "trolls" with no commercial products. Given its track record, Apple will likely try to have the case dismissed or the patent ruled invalid.