Review: Casper Glow is a bedtime smart light that keeps things simple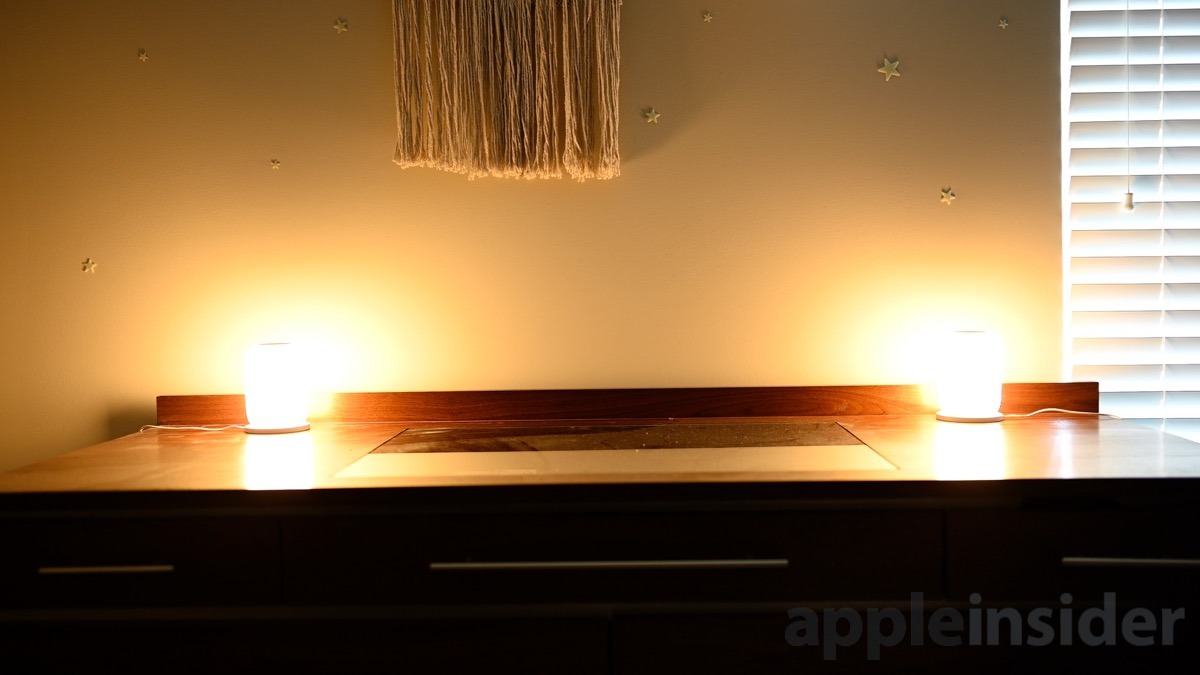 Casper Glow is an ambitious smart light that shuns smart home tropes for more natural interactions and wellness benefits.
Well-known mattress maker Casper has made the leap from beds and bedding to the smart home, but still keeps it in the bedroom. Casper's Glow lights are small, simple lamps that are designed to help you ease to bed with soft, warm light.
Disclaimer: AppleInsider may receive a small share of revenue from the sale of the products featured on this page. The opinions expressed in our reviews are our own, however.
Premium hardware
Casper has always been in the upper-end of the market and that is what we are seeing with their first smart home product. Each light is extremely well made and feels like a solid, well-designed accessory that will fit into almost any room.
Glow is a small cylindrical light made of a matte, white plastic. This plastic shell not only looks nice but acts as a diffuser for the light emitted from the inside.
There is no proper top or bottom to Glow. Each side mimics the other. On both there is a large, easy to find button in the center with a metallic ring surrounding it. These metal rings act as the conduction points when placed on the included charging pad.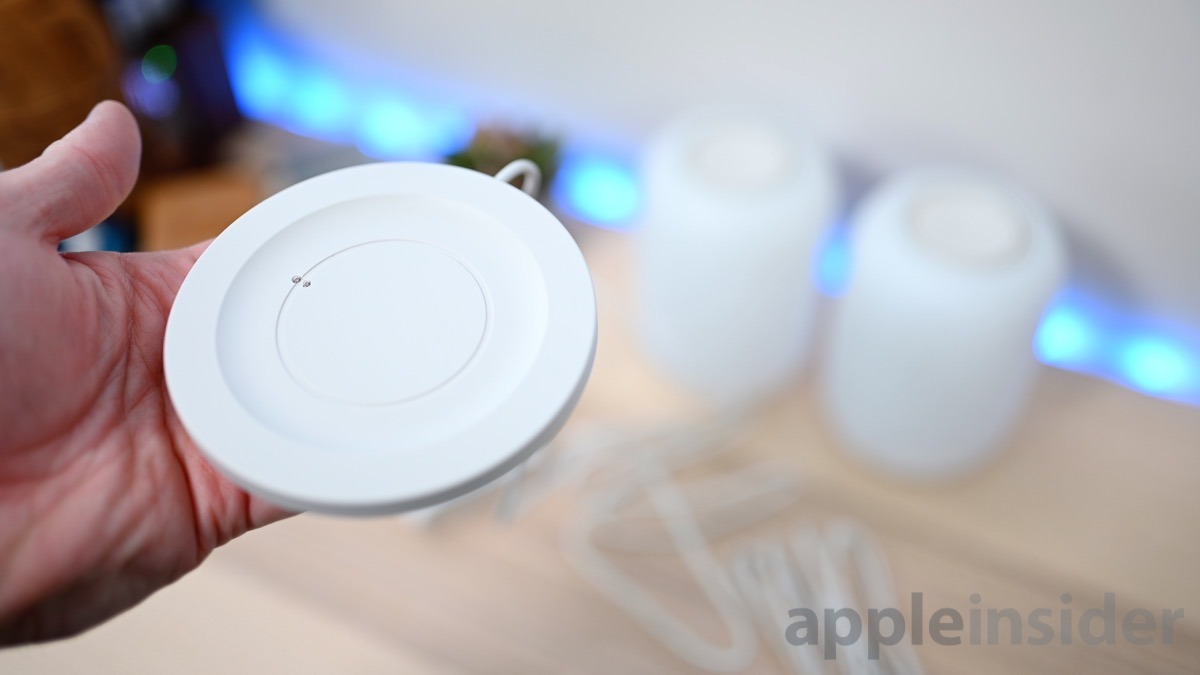 The charging pad, which is similar to what we saw on the Eve Flare, has two metal points that make contact with the metal on the Glow. When placed on the charger, the light will be powered up. Again, intuitive and simple by nature. Each charging puck is hefty feeling with a silicone pad to prevent slippage off your nightstand. The wall charger is permanently affixed to the charging puck and is slim enough to not block the second outlet in a traditional wall fixture.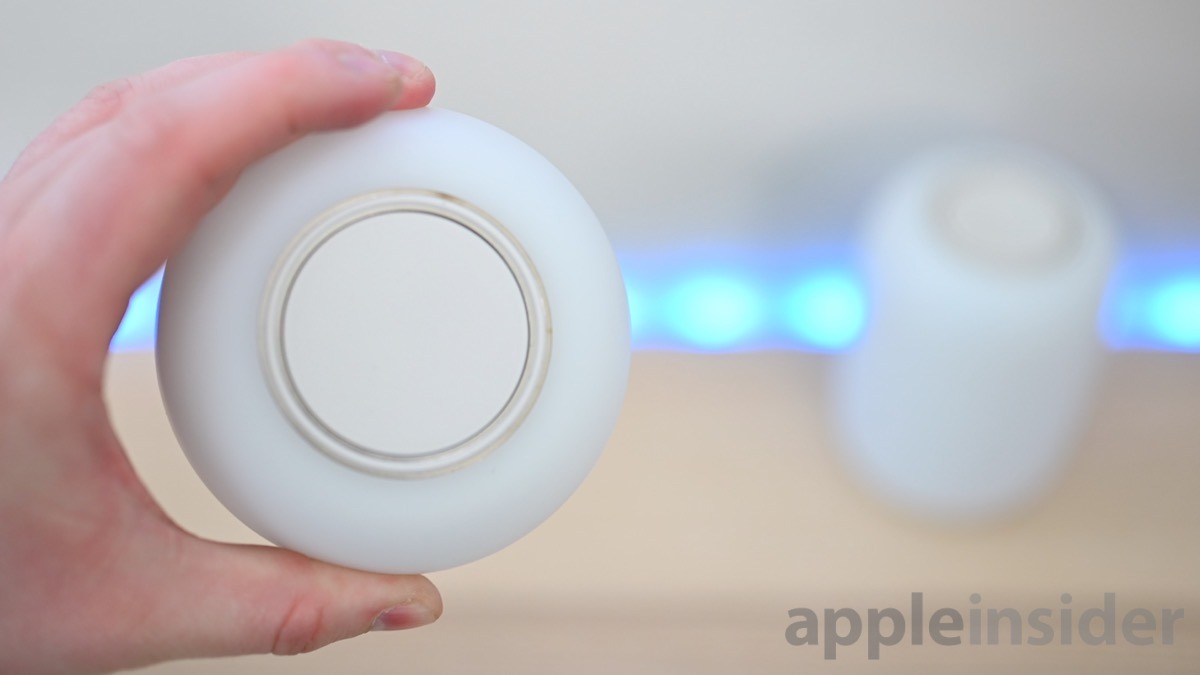 Our only complaint that we had with the Glow was a bit of tarnish/rust on one portion of the metal ring. It doesn't impair the ability to charge and isn't particularly noticeable, but it really shouldn't be there at all.
Intuitive gestures
Casper designed the Glow lamps to be controlled via gestures. There are several, which at first blush feel almost overwhelming. Once you start using them, however, they feel as intuitive as anything.
To turn a light on just flip it over. It will automatically come on to full brightness. Turning on, it is also a quick, gradual increase and not an instantly on burst. Turning them off is just as easy. Since the lights have no top or bottom, you don't have to think about it.
When the light is turned on, it will immediately start a countdown as it fades. The light will slowly get warmer and dimmer throughout this time. By default, it is set for 45 minutes which we felt was a solid start. It was enough time for us to come up to the bedroom, turn the Glow lamps on, get ready to sleep and get in bed while the lights slowly dim. By the time we were ready to sleep, the light was off.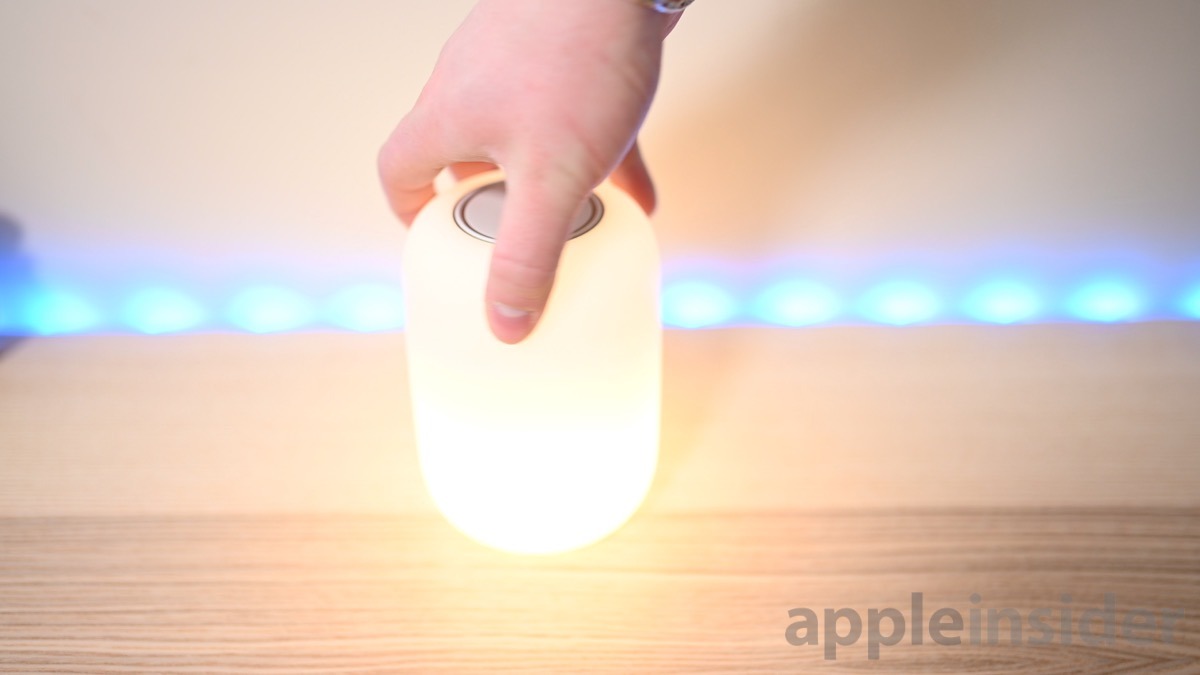 If you ever want to pause the dimming countdown, such as if you're reading or talking, then press the button on top.
Additionally, if the light is too bright or too dim, just twist the lamp. Rotating clockwise will increase the brightness and rotating counterclockwise will slowly decrease the brightness. We found this worked pretty accurately but needed to be on a flat surface.
Possibly our favorite little trick of Glow is what we've called candlelight mode. If you get up in the middle of the night for snack or to hit the bathroom, pick up the Glow lamp, and shake it. This will start a dim, warm light at the bottom of the lamp. It can help guide you through the dark house helping you find your way, avoid stepping on a poorly-placed dog toy, and use the restroom without having to turn any lights on.
The idea is great, and it works as advertised by sometimes we felt we had to shake a little more deliberately than we'd have liked. A subtle shake would be sufficient but we had to forcefully shake the times it didn't glow right away.
Smart home integration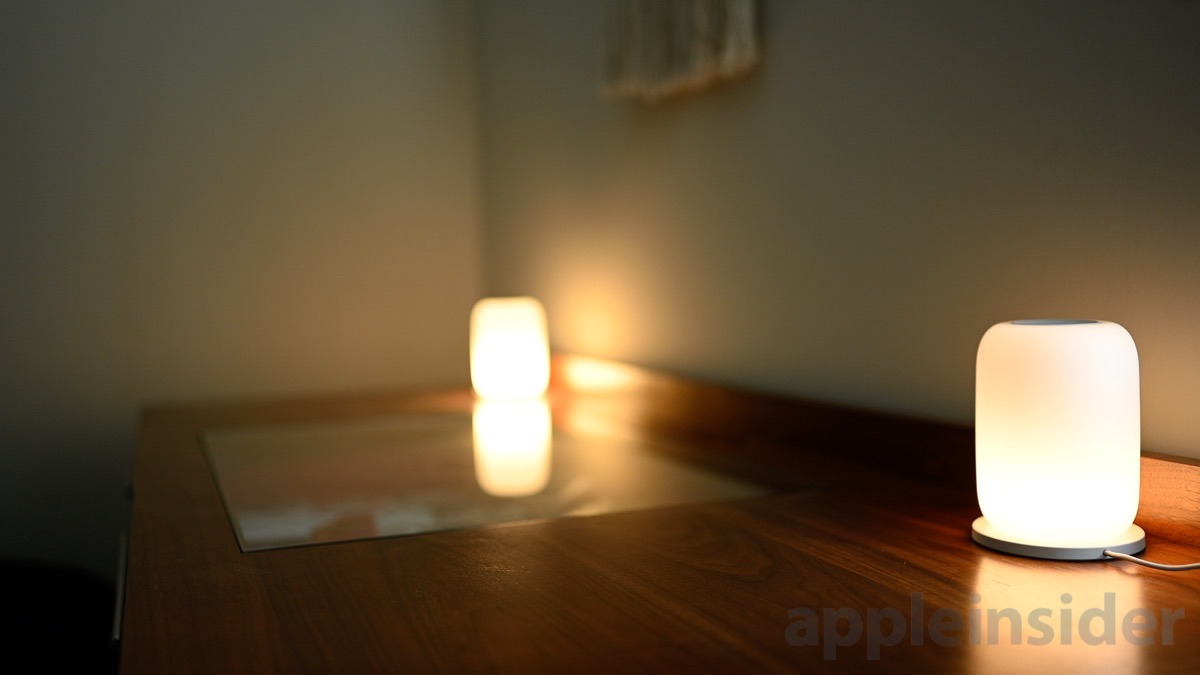 Casper, unlike nearly every other smart home product in the market, does not integrate with any other smart home platforms. There is no unnecessary Alexa support, no Apple HomeKit integration, and no IFTTT functionality.
Quite simply, these lights are meant to be as intuitive and easy to use as possible.
Normally, we knock products when they don't include support for HomeKit but after living with Glow, not only do we not mind its absence, we prefer it this way.
App controls
Casper did develop an app to pair with the Glow, but only out of basic necessity. The app primarily allows you to pair and unpair individual Glow lights as well as schedule a morning wake up scene.
You can toggle the lights/on and off but it is still easier to just flip a light over rather than having to open an app. It is there for convenience sake if you are in the app and want to toggle them for whatever reason.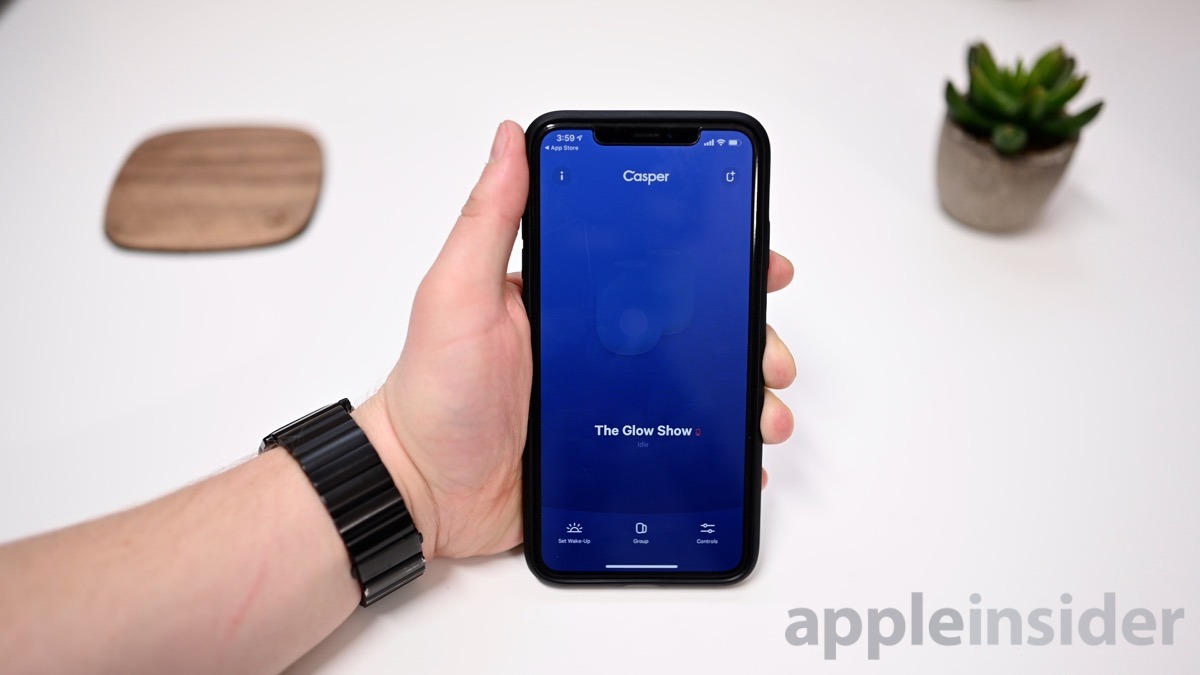 The brightness level and dimming length can be configured here as well.
In all likelihood, Glow is a "set it and forget it" type situation, so you will probably jump into the app once for setup and then bury it in a little-used folder on the last page of your iPhone Home screens.
A wellness-inspired smart light
Casper really promotes how the Glow helps you sleep. By slowing fading the lights, warming them along the way, gracefully waking you in the A.M., and not blinding you during middle-of-the-night bathroom breaks. The idea behind all of these is sound, and we really enjoy the Glow, but it is hard to attribute any significant wellness benefit.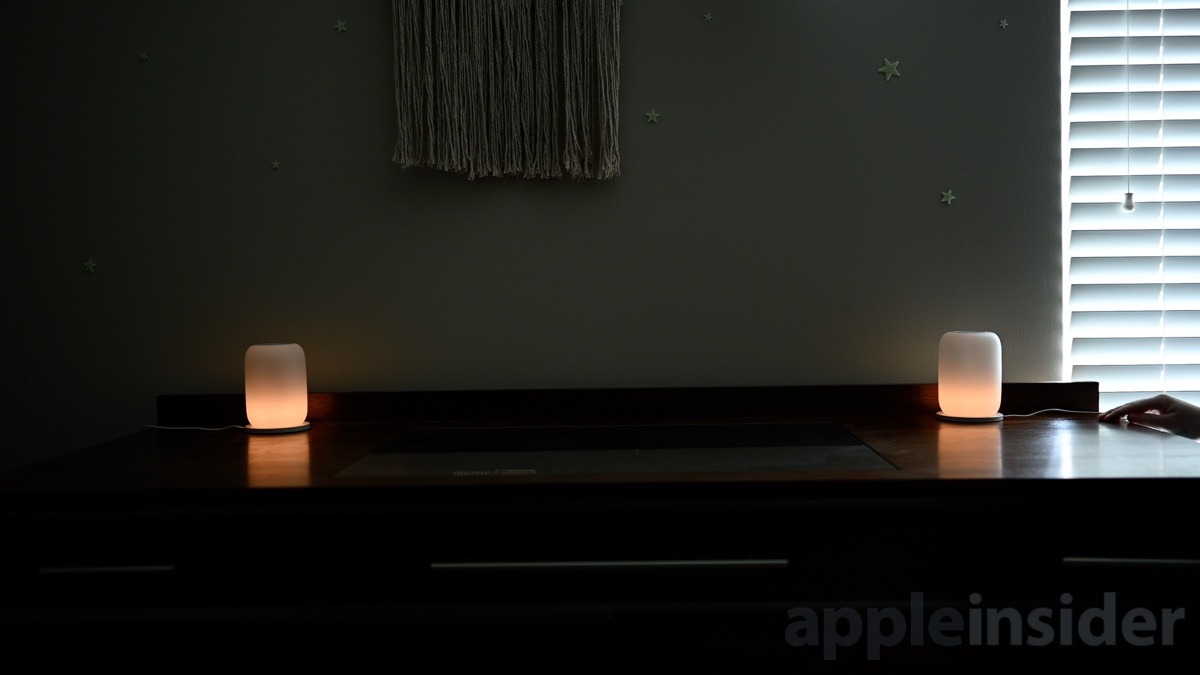 Did we notice particularly deeper rest? Not particularly, and neither did our Withings sleep tracker. Did we wake up with any added energy because of this? Again, not that we could say with certainty.
What we could say, was that the Glow was absolutely a convenience. We enjoyed using it, it made us excited to get into bed and have the light slowly dim down as we went off to sleep. We don't want to go back to a time before we used Glow. In our home, we went with the two pack of Glow lights — one for each nightstand — and we'd recommend them to anyone else who wants to bring some calmness and additional lighting to their nightly routine.
Rating: 4.5 out of 5
Where to buy
The Glow Light is available from Casper for $129. Shoppers can also save $28 when purchasing the Glow as a double pack.