Hands on: WaterField's Tech Rolltop Backpack for MacBooks & iPads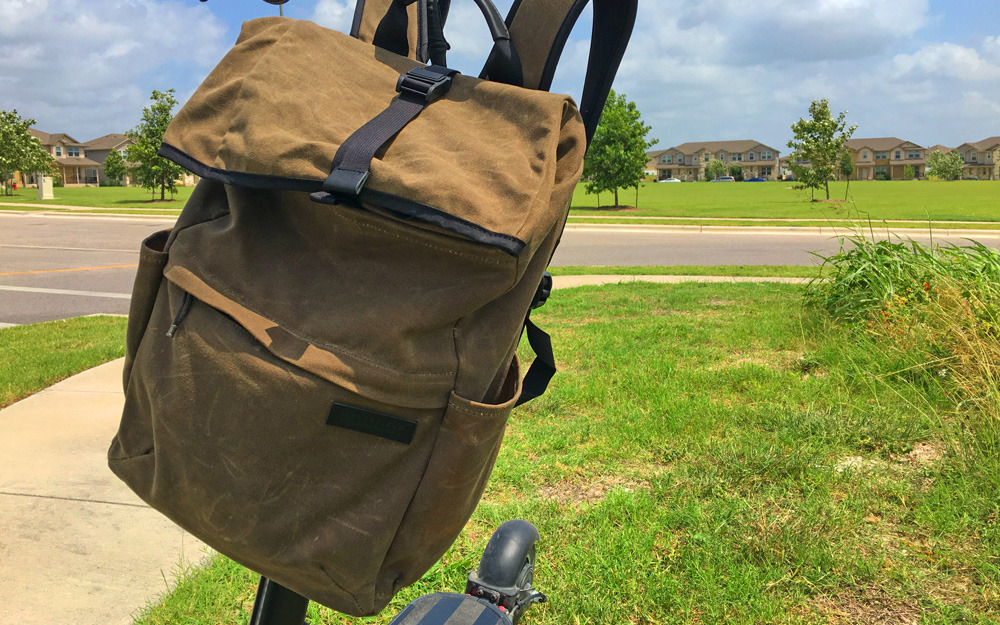 San Francisco-based WaterField recently launched the Tech Rolltop Backpack, an option for Mac and iPad toters who occasionally need to cram in a lot extra.
I tend to think of WaterField as the quintessential accessory maker targeting the rich Silicon Valley crowd. I reviewed their iPad-sized Muzetto bag when it first came out years ago, and just about all of their products are as much about luxury as practicality, made of materials like leather, suede, and waxed canvas.
The Tech Rolltop carries on that tradition, but is probably one of their more practical options. It comes in waxed canvas or ballistic nylon — depending on the color you want — and in "compact" ($229) or "full" ($249) sizes, holding up to 15 or 24 liters, respectively. I'm testing a full-sized canvas model.
As its name implies, the backpack's signature feature is a collapsible top. This lets you shrink down if space is at a premium, say if you need to catch a train or Lyft to your cushy engineer job.
The tech focus is evident is several respects. Two outward-facing pockets, for example, include an unsealed one for quick access to things like cards, your iPhone, and headphones. A mesh laptop/tablet compartment sits up against your back, and the interior has a padded sleeve compartment that can fit a 15" MacBook. Only the full-sized Rolltop can hold 15" laptops in the mesh section.
WaterField sees the bag as useful for more than just work commutes, positioning it as ready for weekend trips or heading to the gym. I'd strongly recommend getting the full-sized model in those cases however, since on an overnight trip to Houston even I found space in short supply. Your gym mileage will vary too — runners should be fine, but I doubt you'll have much room left for tech gear if you've got shoes, clothes, and a lifting belt.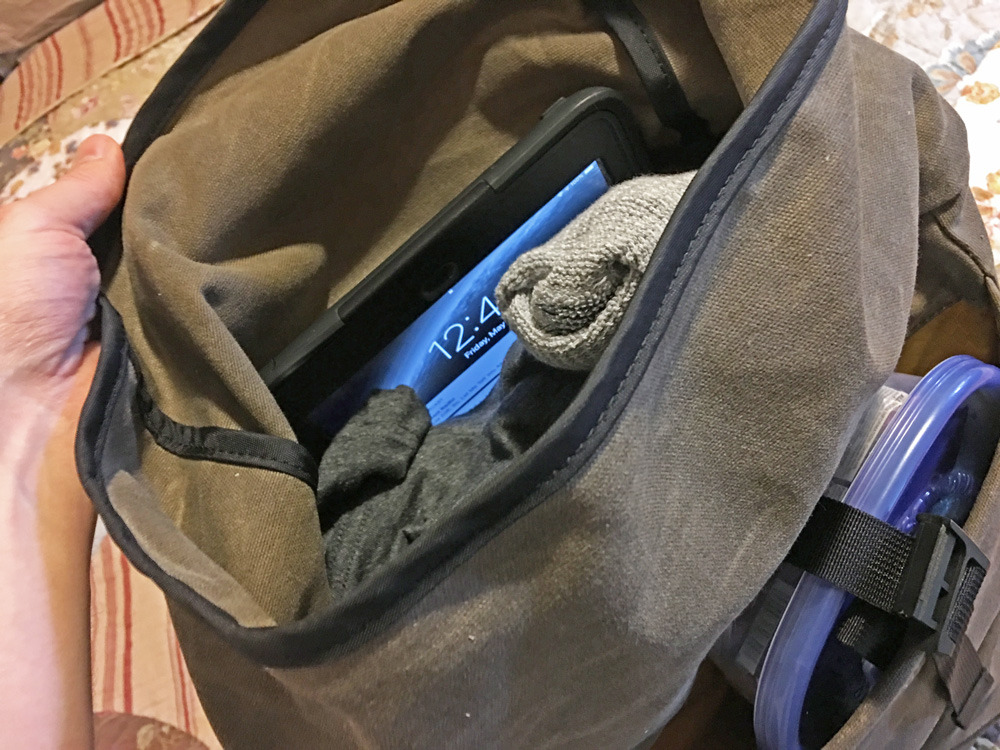 There's more testing ahead before I can come to any conclusions, but I should mention a couple of mild annoyances to a rolltop design. If you need anything from the bottom you'll have to plunge most of your arm in, and if you max out capacity, you might expose contents to the elements and defeat an otherwise water-resistant design.
A complete AppleInsider review should go live in the next few weeks.