2019 iPod touch: First look, initial impressions, & benchmarks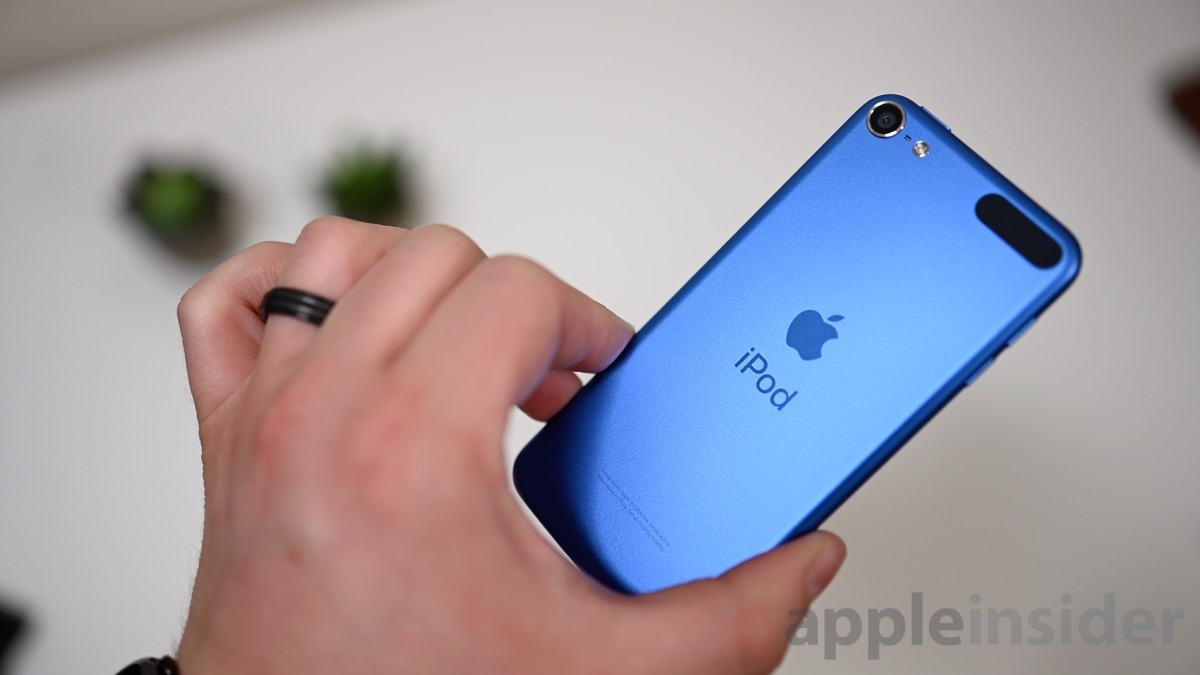 After Tuesday's announcement, we've got a new 2019 iPod touch on our test bench. Here are our first impressions and initial benchmarks of Apple's latest iOS device.
Apple updated two major things in the latest iPod touch — a beefier A10 Fusion processor and a max storage capacity of 256GB. This will ensure that future versions of iOS will continue to run on the device and those looking to store mass amounts of high-quality music will have ample room.
A requisite unboxing
The packaging of the new iPod touch looks immediately familiar to those who have seen that of the sixth generation. A small clear plastic shell with the iPod touch front and center. You'd be hard pressed to know the difference between the previous and current generations unless you paid attention to the icons on the laminate of the iPod.
Icons have now been updated to reflect that of their current look and feel. For example, there's the brand new TV app that was updated in iOS 12.3 that is now present, and Passbook which has been replaced by Wallet.
Opening the box we find the usual objects that Apple includes with new devices — a getting started guide complete with stickers, a Lightning to USB-A cable, and a set of Lightning EarPods.
First impressions & benchmarks
After booting up the iPod and progressing through Apple's lengthy setup process, we notice the iPod exclusive wallpaper with a subtle pattern and slight gradient. If you prefer the iPhone wallpaper, Apple included those as well in the settings app.
Jumping into the settings we see the model labeled as the iPod touch (7th generation) and that the iOS version installed is the brand new iOS 12.3 — with a fresh update to iOS 12.3.1 available on Wednesday.
We fired up Geekbench 4 on our new device to see how that A10 Fusion processor would fare. The new iPod touch earned a single core score of 2504 and a multi-core score of 4696. That blows away the previous iPod touch scores of 1330 and 2250
We saw different variations of these numbers when repeatedly running the test. It still ranks below the iPhone 7 though, which also had the A10 Fusion. That device got a 3410 and a 5744 on the single and multi-core tests respectively.
This device certainly feels faster and we noticed no lag as we zoomed around the OS. This device is clearly going to be a great miniature gaming device (amongst other uses) with Apple heavily promoting the upcoming Apple Arcade service.
"Fortnite" will also find home the iPod touch for many people, something we will be trying ourselves soon to see how the A10 Fusion can handle it.
Overall, the iPod touch upgrade feels solid and the device feels like it has fresh life breathed into it even if it has a stagnant design. Keep your eyes glued to AppleInsider for further coverage and review of the new 2019 iPod touch.
Where to buy
Both B&H Photo and Amazon are currently accepting preorders for the seventh-generation iPod touch in a variety of colors and storage capacities.