Review: 2019 13-inch MacBook Pro — ultimate refinement without revolution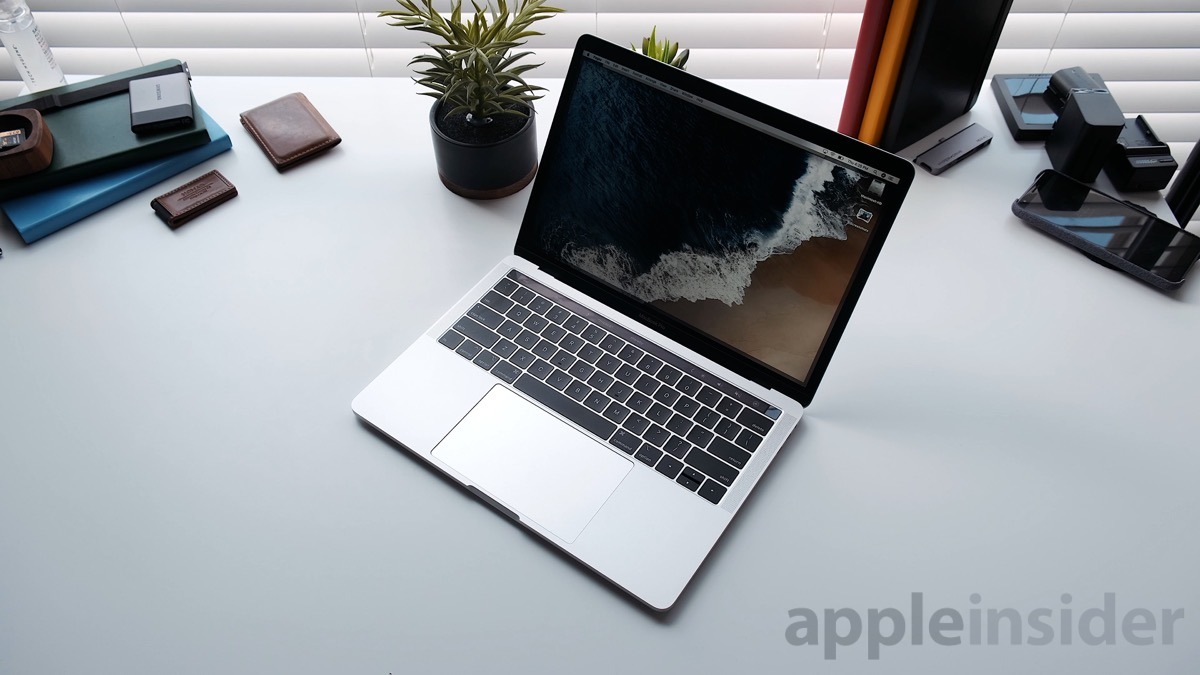 Apple's latest 13-inch MacBook Pro is here and with it comes another iterative spec bump. This year it is further about refinement, improving not only the performance of the machine but the reliability of the keyboard. AppleInsider has spent the last couple weeks with the new machine to see how refined Apple's changes ultimately are.
A familiar design
The 13-inch MacBook Pro with Touch Bar that we have in for review is the base $1799 model. For that retail price, you get a 2.4GHz quad-core 8th-generation i5 processor that turbo boosts up to 4.1GHz, it has 8GB of RAM, 256GB of SSD, and it's using Intel's Iris Plus 655 for graphics.
There are two major changes to the new 13-inch MacBook Pro. First is the upgraded internals including the latest generation processors. Second, is a newly upgraded keyboard.
Before we get into those changes, let's go over what hasn't changed.
From the exterior, nothing on the outside has changed from the last three iterations on the current MacBook Pro design. It's largely crafted from a single block of aluminum, and this unibody design looks nice, it's sleek, and it remains one of the most portable pro machines we've tested.
There are the complaints, now four years with this particular body design, that the machine looks dated. But, we still think it looks solid. After all, there's a reason why Apple generally keeps the same enclosure in the MacBook Pro for about four years.
Apple has retained the 13-inch Retina Display with support for the P3 wide color gamut, so the colors are distinctly accurate and vivid. There's also True Tone, which helps adjust the screen temperature to match the environment you're in. While helpful for general use, it remains somewhat problematic for videographers or photographers that require complete color accuracy.
The only change we'd really like to see is a reduction in bezel size. They are starting to look heavy compared to what we know Apple can do after seeing the latest iPad Pros.
Four years with USB-C Thunderbolt 3
As far as connectivity goes, we still have a total of four Thunderbolt 3 ports, giving customers plenty of bandwidth for maximum data transfer speeds up to 40Gb/s on each port. As before, these are USB-C with all that entails, including alt-modes for easy monitor connection, and similar.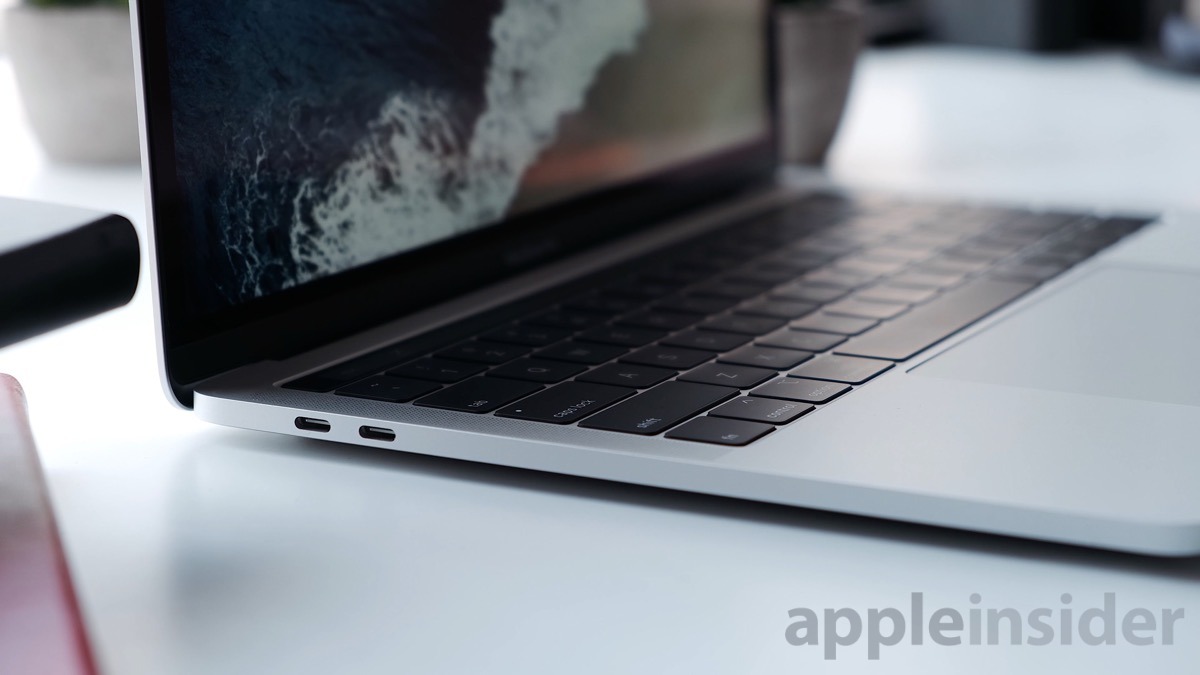 USB-C wasn't quite ready for universal use in 2016 when the MacBook Pro redesign first incorporated it. The world also wasn't ready for USB-A on the iMac when that debuted two decades ago, either, but somehow, we adapted. We've seen a lot of migration to to USB-C by vendors since 2016, and adoption is only accelerating.
Our recommendation, as always, is to avoid dongles as much as possible. If you need USB-A, get a USB-C to USB-B cable, and connect a USB hub. Get a Thunderbolt 3 dock if you have to. You don't need hundreds of dollars of one-inch adapters to do what you need to do.
Since the dawn of computing, people have needed adapters and cables to get from point A to point B. "Donglegate" as it applied to USB-C was a ridiculous term and concept in 2016, and it's even more inane now.
Performance
When we did our initial first look we were impressed with the benchmark scores we received from this 13-inch laptop. In Geekbench the 2019, the 13-inch MacBook Pro posted a single thread score of 4993 and a multi-core score of 18283.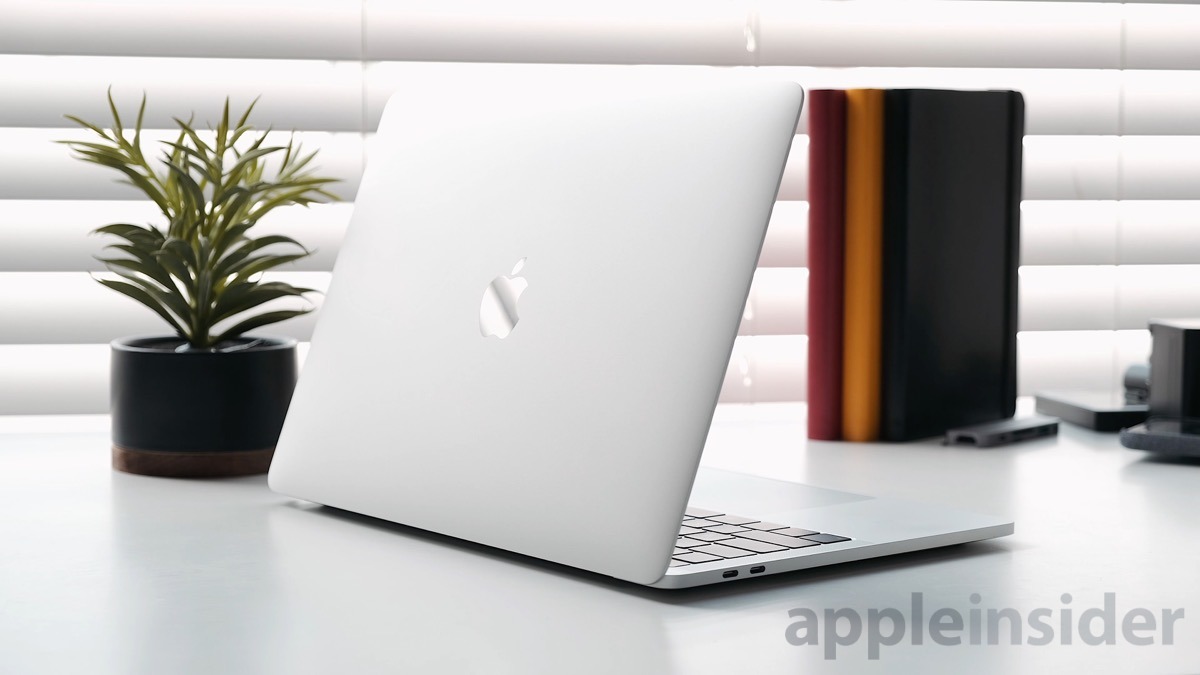 For comparison, the 2018 13-inch entry-level model has a single thread score of 4520 and a multi-core result of 16629. so there's a substantial gain for multi-core processing at the same price-point.
What this practically means is that regular, light use, like media viewing, and the like are effectively the same between the 2018 and 2019 models. Jobs that leverage multiple cores, like video rendering, will get a small boost.
With BlackMagic's Disk Speed Test, the base model 13-inch MacBook Pro tops out at around 1300MB/s for its write and around 2600MB/s for its read speeds. Both results are as-expected. If you need faster write speed, buying more storage at purchase will increase this, as parallelization of writes increases with more flash.
We're not sure we'd upgrade from a 2018 13-inch MacBook Pro — but is how it generally is with a year-over-year comparison of any hardware.
Battery life, according to Apple, should last up to ten hours. In our real world usage, we only got around 8.5 hours to 9 hours when browsing the web, watching a few shows on Netflix or YouTube videos. Of course, your mileage may vary.
There's a new material under the keyboard
There was a lot of internet drama around precisely what changes Apple made to the updated third-generation keyboard. Under these keys are these new key dome metals and membrane materials that are slightly different than the previous versions. What this will do in the long run, isn't exactly clear right now.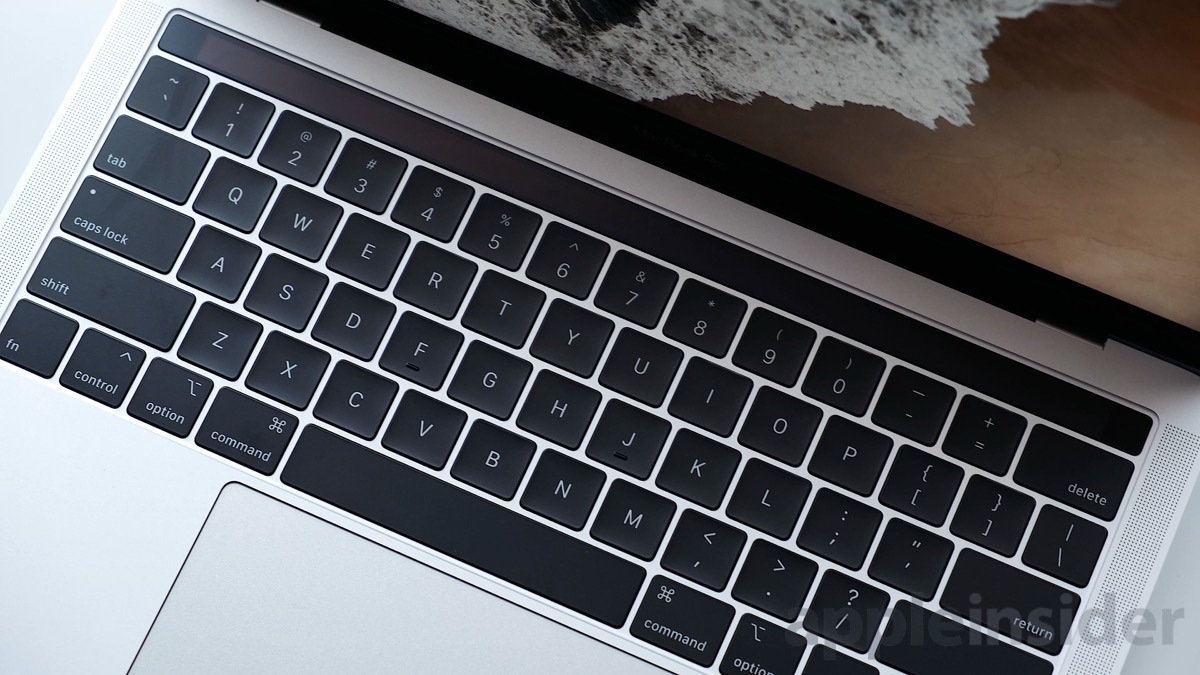 These materials also the reason why these keys may feel a bit softer than previous iterations. We don't think it's that big of a difference from the 2018 version versus the 2019, but some of the people we've demonstrated the two machines for say that there is a very, very slight difference between the two.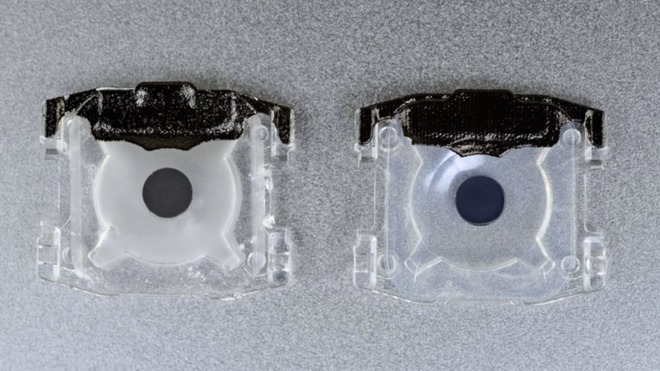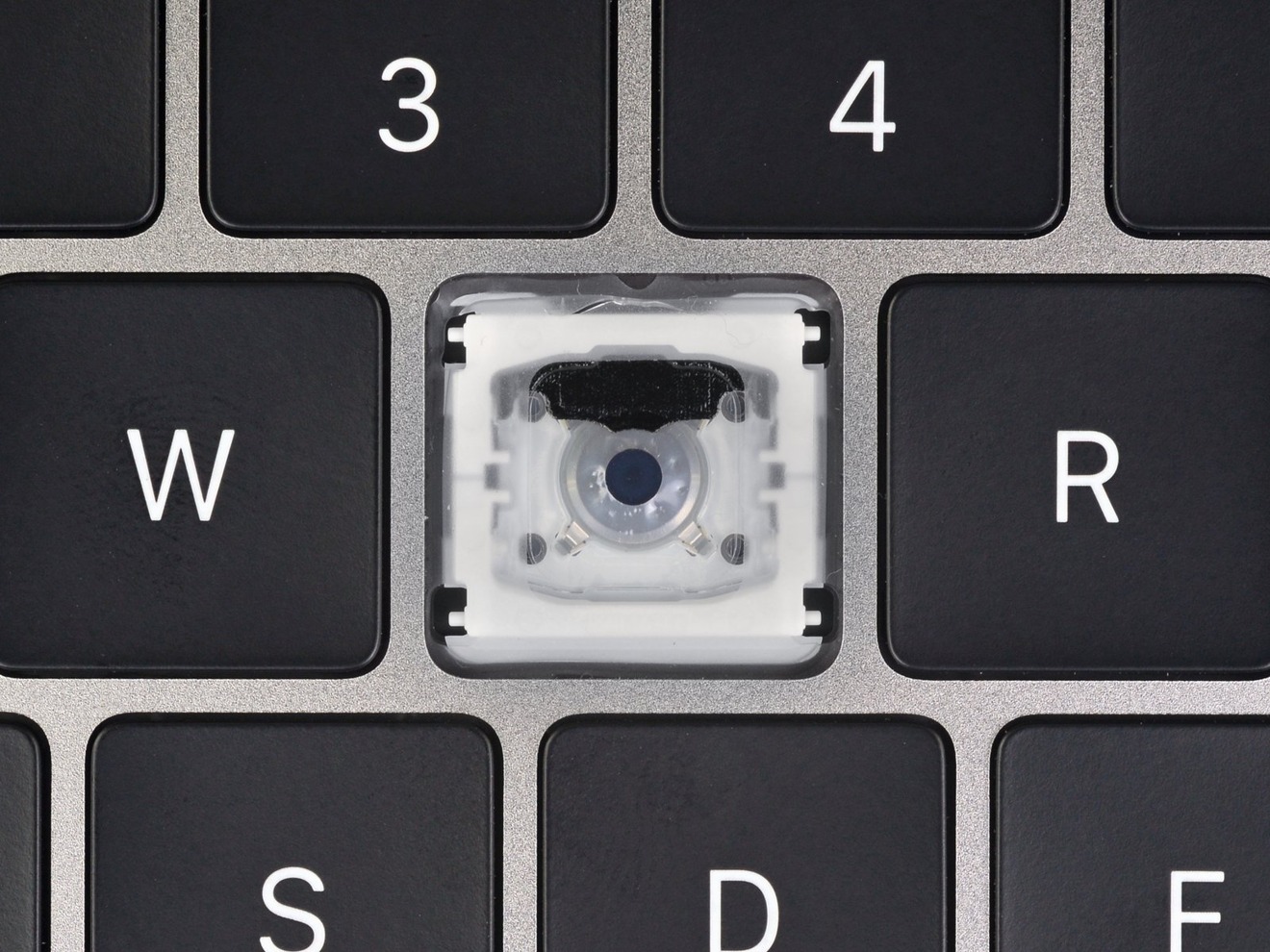 Repair mavens iFixit says that the metal dome switches on the 2019 MacBook Pro is still the same overall switch design they had been using previously, but it's using some sort of revised heat treatment, or alloy, or possibly both, to help achieve a lower failure rate. Only time will tell whether or not this updated third-generation butterfly switches actually fixed Apple's keyboard issues. And, like we've been doing for a long time now, we are watching.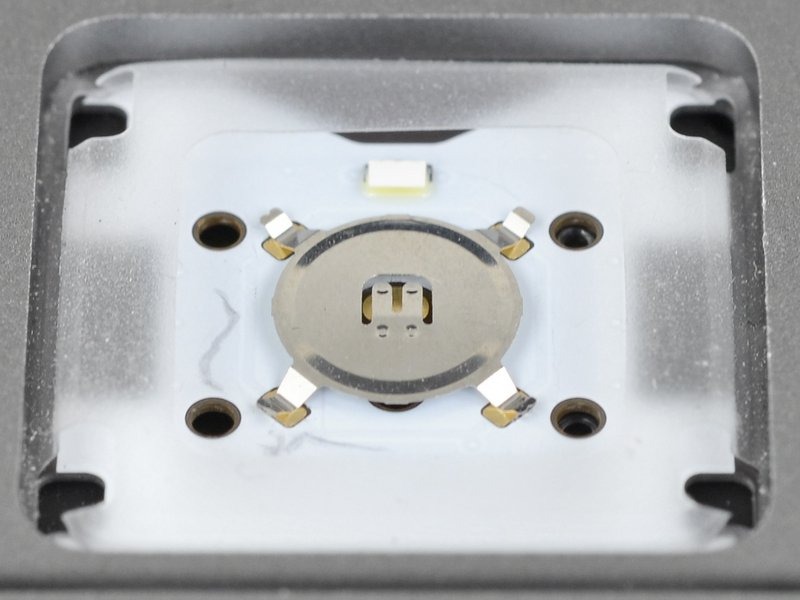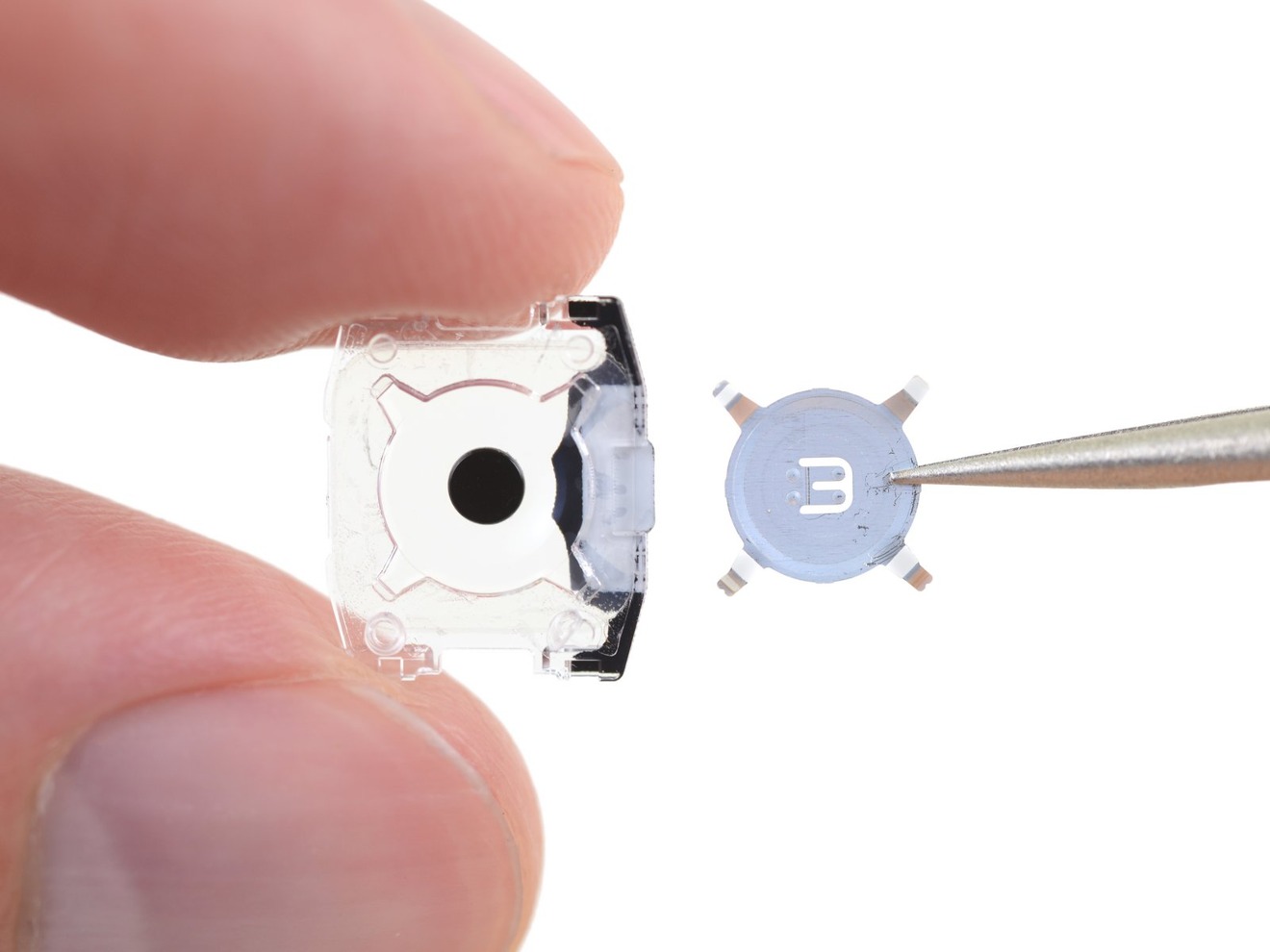 Years of use
Although we've only used this machine for a couple weeks, it feel like we've been using it so much longer. That's because we've effectively been using it since 2016 when this design hit store shelves. This gives us quite the amount of time to reflect on the things that work and don't work after many hundreds of days of daily use.
One of things that has been a bit of a divisive topic is the Touch Bar. It carried a lot of hype but landed with a bit of a whisper. There still aren't a lot of use cases for the Touch Bar and the debate continues about a user desire for traditional function keys.
We fell into this camp as well — until we used the new MacBook Pro in clamshell mode and we notice the benefits that it provided — ones so simple we don't think about them until we can't use them. When closed, we missed things like the color picker in graphics programs, the recent document picker in Affinity Photo and Affinity Designer, and adjusting audio quickly in bulk in Final Cut Pro X. Not to mention Touch ID.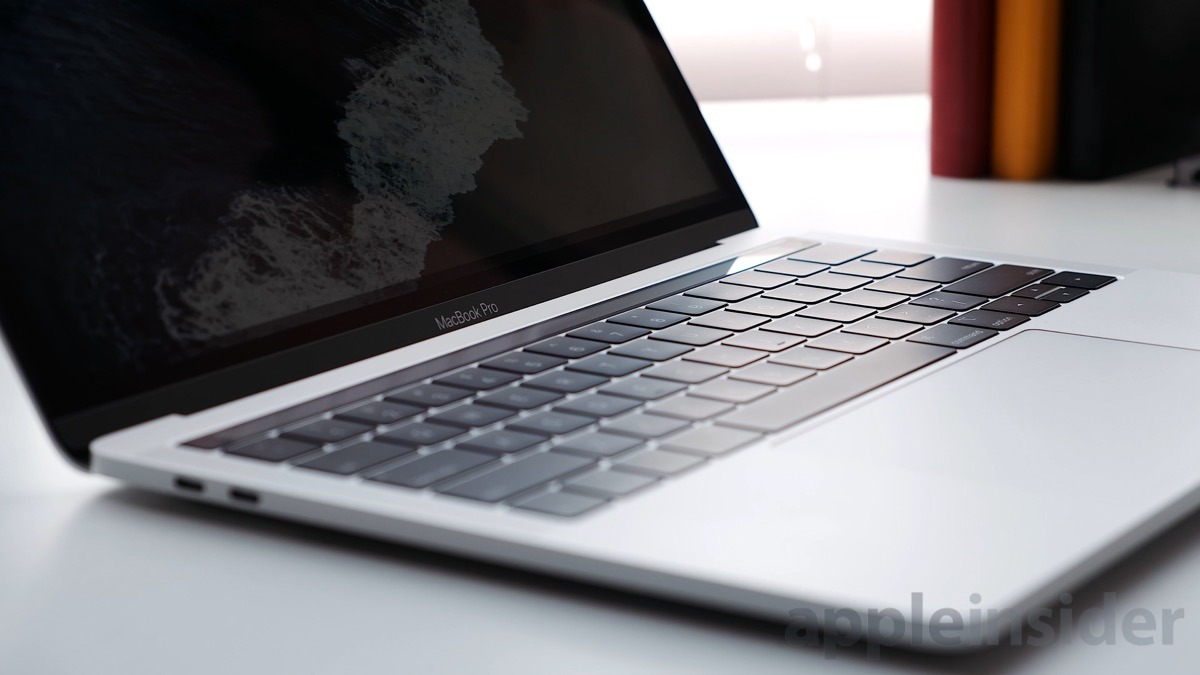 With no Touch ID, we are left entering our password often. When the MacBook Pro is open you can use your Apple Watch to log in and Touch ID for authenticating purchases or entering passwords into Safari. Without Touch ID, the latter two fall onto your login credentials can get obnoxious to constantly enter.
At this point, it's pretty clear that the Touch Bar is here to stay, and we're reasonably certain that the low-travel butterfly keyboard combined with the Touch Bar is a herald of a day where Apple goes to an all-glass keyboard on the line, similar to typing on an iPad. Before that day comes, though, we're hoping for some beefing up of the Touch Bar's capabilities in the next macOS.
When under load, the fan gets loud, but is still quieter versus most of the PC laptops we've ever used. We've said it before, and we'll say it again — Apple designed this chassis in 2015. It did so, based on promises that Intel made about process size improvements and thermal characteristics of that migration that are only arriving by the holiday purchasing season according to Intel, more than four years late.
This doesn't help now, of course. And, high-end chips suitable for a MacBook Pro aren't arriving until an unspecified later.
Today, tomorrow, or yesterday
Buyers of the new 13-inch MacBook Pro will likely fall into one of three categories. You either don't need the latest and greatest and are ok going with last year's machine but and saving some cash, those that need a machine now and want the best they can get in the 13-inch size, or those who want a great machine but are in no rush.
The upgrade this year is solid and does show improvements. The 2019 model isn't like the quad-core that was introduced in 2018, which was a sea-change for the size versus the dual-core 2017. But, as with most other year-to-year update, with little other in the way of an upgrade there, are always people who would prefer to hold out just a year longer.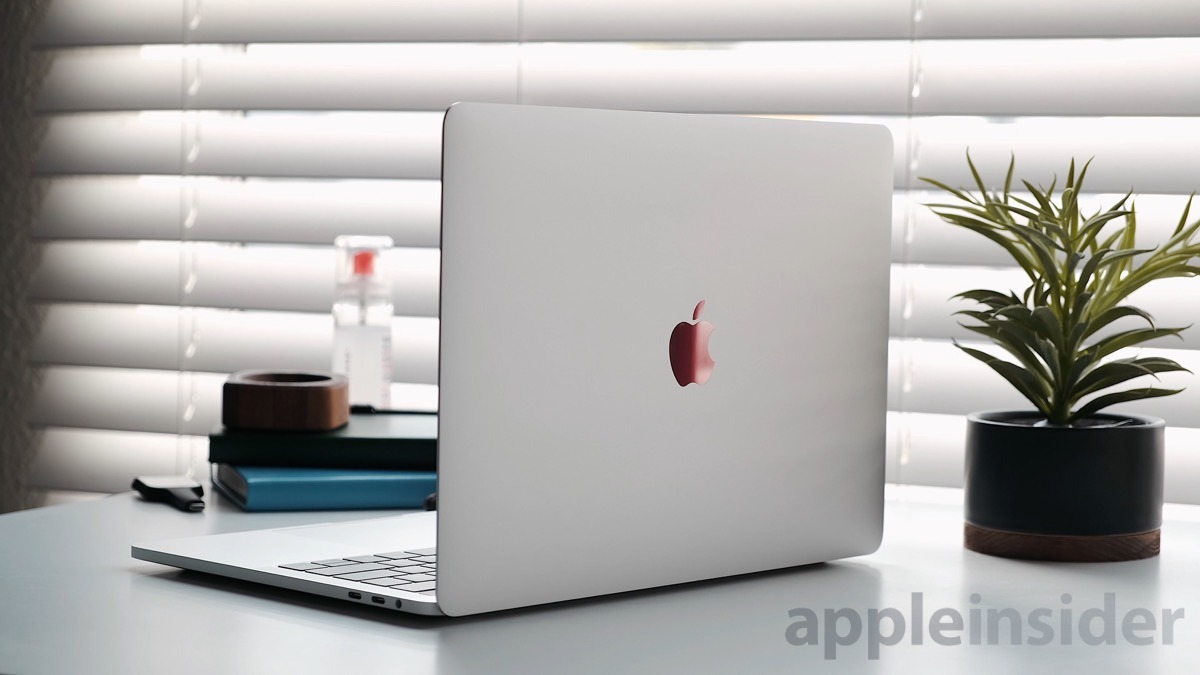 There will always be something coming soon. Likewise, there is always something from last year that you can get for a bit less money. But, waiting doesn't help if you need it now.
If most of your work is general use, leaning on single-thread processing like media playback and similar light use, get the 2018 model and save a bit of green.
While Apple likes four-year cycles on MacBook Pro chassis redesigns, that isn't always the case. If you're a gambler, you can hold out until 2020 when Apple is predicted to roll out a redesigned MacBook Pro.
But, if it's time now, and you can't wait another day, you won't be sorry if you get the 2019 13-inch MacBook Pro.
Rating: 4 out of 5
Where to buy
Apple Authorized Reseller Adorama has some unbelievable MacBook Pro deals at the moment. It's discounting $100 to $200 off select 2019 13-inch MacBook Pros with coupon code APINSIDER exclusively for AI readers. To activate the deals, which deliver the lowest prices available on the brand new models, shoppers must use the special pricing links below or in our 2019 13-inch MacBook Pro Price Guide and enter the coupon code during checkout.
Save $100 to $200 on Apple's 2019 13-inch MacBook Pro
Closeout savings on 2018 models