DualShock 4 makes Fortnite on iPhone even better with iOS 13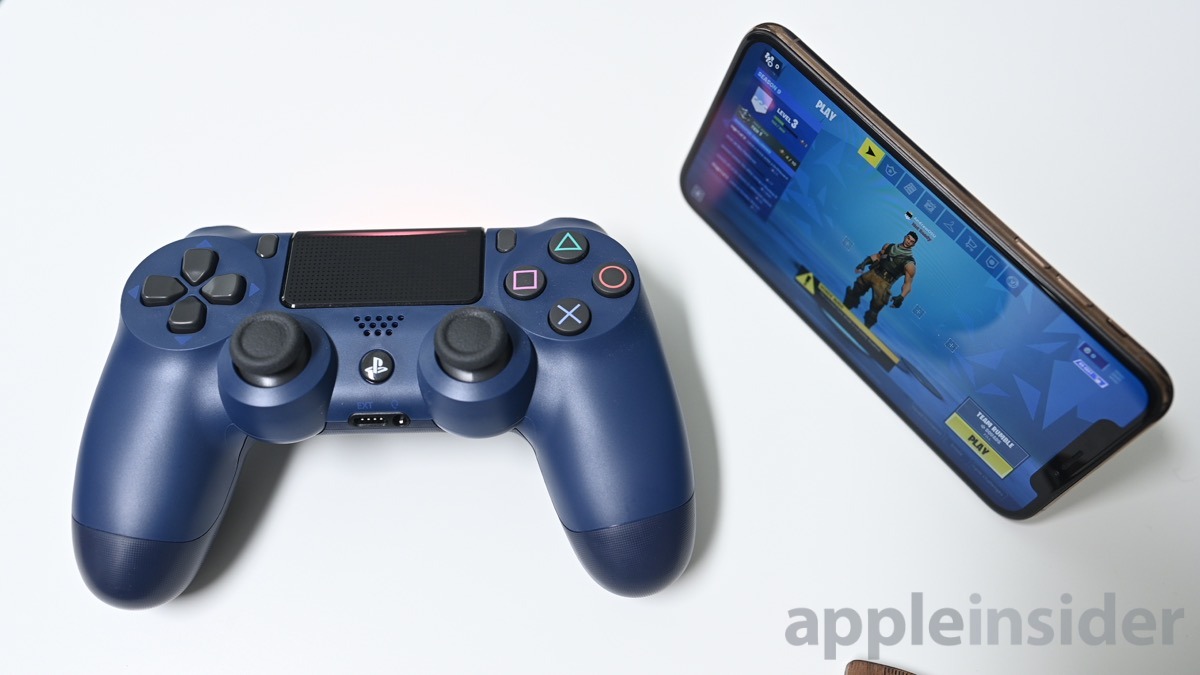 One of the most exciting changes for gamers with Apple's latest crop of updates is official support for both PlayStation and Xbox controllers. We spent a few minutes — or hours — gaming with our Sony PlayStation DualShock 4 controller to see how much of a difference it made when playing Fortnite among other titles.
For us, mobile gaming is only a small portion of our time playing games, but that puts us in the minority these days. While we prefer the experience offered to us on our PlayStation 4, the world is moving on, with more and more opting for mobile — despite a sub-optimal control scheme for games like "Fortnite."
Later in 2019, Apple will be releasing two major things for gamers — support for Xbox One and DualShock 4 controllers with iOS and tvOS 13 as well as Apple Arcade. With all the new exclusive titles arriving with Apple Arcade, our time gaming on Apple TV, iPhone, and iPad will undoubtedly increase.
While we wait for Apple Arcade to arrive we can already test the support for the new controllers. We downloaded a few games such as Fortnite and connected our midnight blue DualShock 4 and spend some significant time trying it for ourselves.
Connecting the controller is easy — we've already delved into that — and once it is connected you can view the battery at any time from the battery widget in Today View.
Unsurprisingly, the controller made quite a difference for us. Most people out there won't have an MFi controller lying around but will certainly have a PlayStation or Xbox controller that they can use. Second, it was so much more natural to use while playing. We were much more familiar and comfortable that we (at least appeared) to have much more skill in the variety of games we played.
Controls were as expected, with circle switching to build mode, X jumping, square reloading, triangle swapping weapons, bumpers switching between your items, left trigger aims while the right trigger fires. Currently, L3 and R3 still sit idle — a common complaint from mobile Fortnite players that has yet to be addressed. Now that controller use will likely increase on mobile, Epic may finally remedy that and add some functionality there.
There is little doubt in our minds how many more players are going to now be connecting PS4 or Xbox controllers to their iOS and tvOS devices come this fall and we are just getting more excited for the imminent launch of Apple Arcade at the same time.