Apple looks to rejigger Apple News+ as publishers carp over low revenues, 'unfinished' product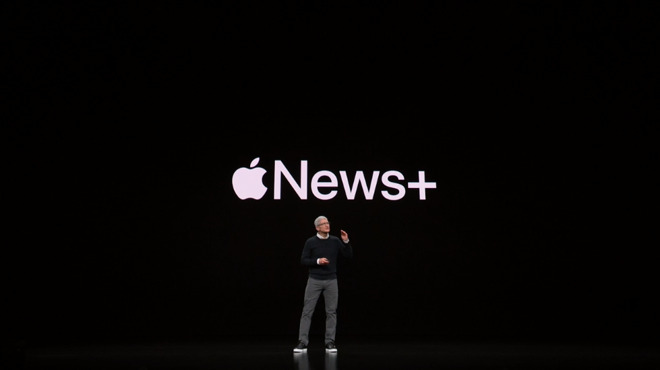 Apple is reportedly working to refine the structure of Apple News+ after a slower than expected launch, with some publishing executives complaining that the bundled subscription service is generating less revenue than promised.
Citing publishing sources in contact with Apple, Business Insider reports the tech giant is actively seeking input from publishers as it tweaks Apple News+ to address concerns from partners.
One pressing issue is money. Apple is said to have estimated publishers would in their first year on News+ rake in 10 times the revenue they made from Texture, the digital magazine subscription service Apple acquired in 2018 to build its premium news product.
"It's one twentieth of what they said," the publishing executive said. "It isn't coming true."
While some publishers are seeing lower subscription revenue than what was generated on Texture, others say the amount is about the same, the report said. Texture was not viewed as a major subscription driver when it was active, but publishers were hoping Apple's massive installed user base would boost uptake.
In meetings, Apple acknowledged users were confused about the difference between free and paid content, the report said. For subscribers, the Apple News app incorporates both free and paid articles in the "Today" tab, while a separate "News+" tab highlights curated content from for-pay publications. Those who use the app for free have access to a limited selection of aggregated articles in Today, typically below or mixed in with advertisements for the News+ service.
Further, some publishers believe Apple News+ is "unfinished" and does not have the same level of polish typical of Apple's hardware and software offerings.
"I don't think they're putting their full effort behind it," one exec said.
Apple has provided publishers with tools and templates to turn their respective content offerings into a format digestible in News+, but some say support is lacking.
Apple News+ launched in March, presenting users the option to access about 300 magazines for $9.99 per month. According to reports at the time, the service attracted some 200,000 subscriptions in its first 48 hours of availability, more users than Texture had at its peak. It should be noted, however, that Apple offers a free one-month trial to new users.