Apple switches off Back to My Mac remote access for all users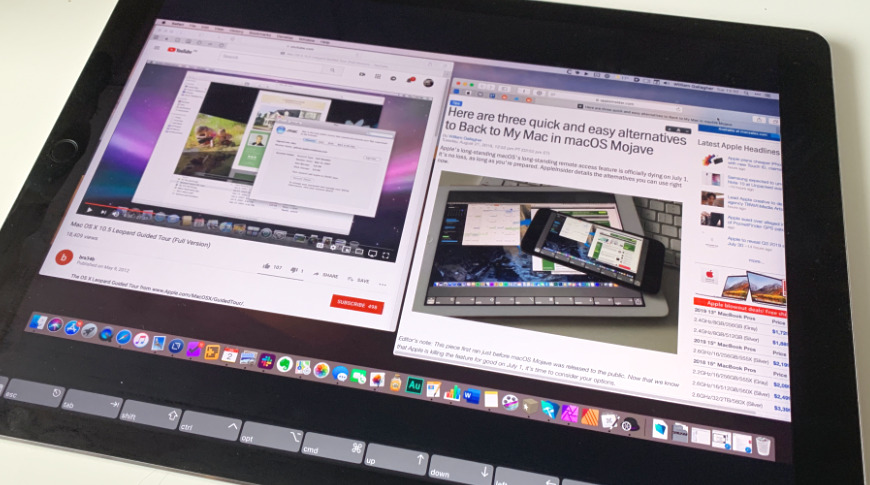 As promised, now that July has arrived, Apple has not just removed Back to My Mac from the current Mojave and Catalina, it has disabled it for all versions of macOS.
Months after Apple first announced that it was dropping Back to My Mac, the service was officially switched off on July 1, 2019. Introduced back in 2007 as a major part of Mac OS X Leopard, it was a way for users to remotely access their Macs across the internet.
The ability to share the screen of a Mac across the same network remains, and Apple does still offer a way to control Macs over the internet with the Apple Remote Desktop app. However, while Apple recommends that users switch to this administration tool, it costs $80, hasn't been updated for two years, and is generally unreliable.
In an updated support document, Apple divides the previous functions of Back to My Mac into three categories and then has recommendations for each.
Apple recommends macOS's Screen Sharing for viewing other machines.
"Screen sharing lets you use one Mac to view and control your other Mac remotely," says the support document. "This means you can open, move and close files and windows, and use apps — even if you're in another location — so you can always get what you need."
Despite that wording, though, Apple's Screen Sharing is only meant for Macs on the same network.
Similarly, Apple suggests using iCloud Drive as an alternative to Back to My Mac's ability to access and exchange documents. However, that limits access to only those documents that are stored within iCloud Drive, whereas Back to My Mac let users retrieve any document on their computer.
Apple initially announced that Back to My Mac would not be supported in macOS Mojave, but this was later amended to say that the service was being dropped entirely. As of July 1, 2019, it is no longer available to Mac users on any version of macOS.
There are many third-party alternatives, however, which range in features, price and ease of use, but which also match or exceed the benefits of Apple's Back to My Mac.