Health insurer Anthem recruits from Apple to bolster digital plans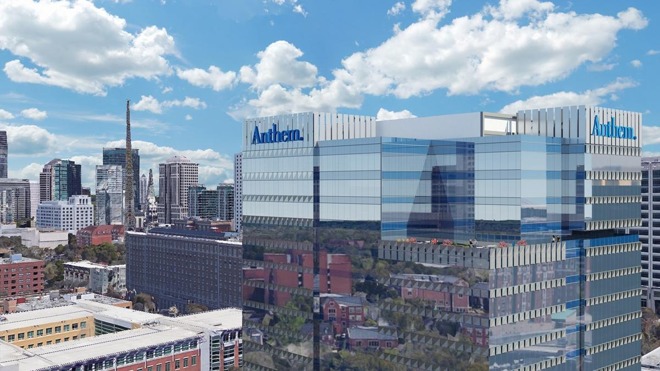 AppleInsider may earn an affiliate commission on purchases made through links on our site.
In the past several months, U.S. health insurer Anthem has reportedly hired a half dozen Apple veterans to improve its digital offerings, including high-level employees with valuable industry experience.
Among the new recruits are former Apple VP Ted Goldstein, now in charge of Anthem's AI and health data projects, CNBC said in a report on Tuesday. Others include senior machine learning researcher Stefanos Giampanis, Apple Health's Warris Bokhari and Toni Trujillo Vian, who was with Apple for 24 years. Berick Bacani, once an Apple operations specialist, has been brought on as a user experience (UX) designer.
According to the report, Anthem's efforts to recruit Apple talent stems in part from Aneesh Kumar, Anthem's company vice president of commercial products who spent six years as an Apple product manager in 1990.
The exact impetus behind the hiring spree is uncertain, but some Anthem projects include partnering with doc.ai to detect allergy patterns, and Act Wise, a site for health plans to manage workers' benefits.
Typically, health-related hiring has been reported going in the opposite direction as Apple looks to improve its development and testing for platforms like HealthKit, CareKit, ResearchKit and the Apple Watch. The tech giant's upcoming iOS 13 and watchOS 6, for example, will add menstrual cycle tracking when they launch this fall.
In May, Apple was revealed to have bought Tueo Health, a startup specializing in asthma monitoring for sleeping children. Tueo's CEO and COO now work for Apple.