Amazon at work on new Echo to tackle HomePod, other high-end smartspeakers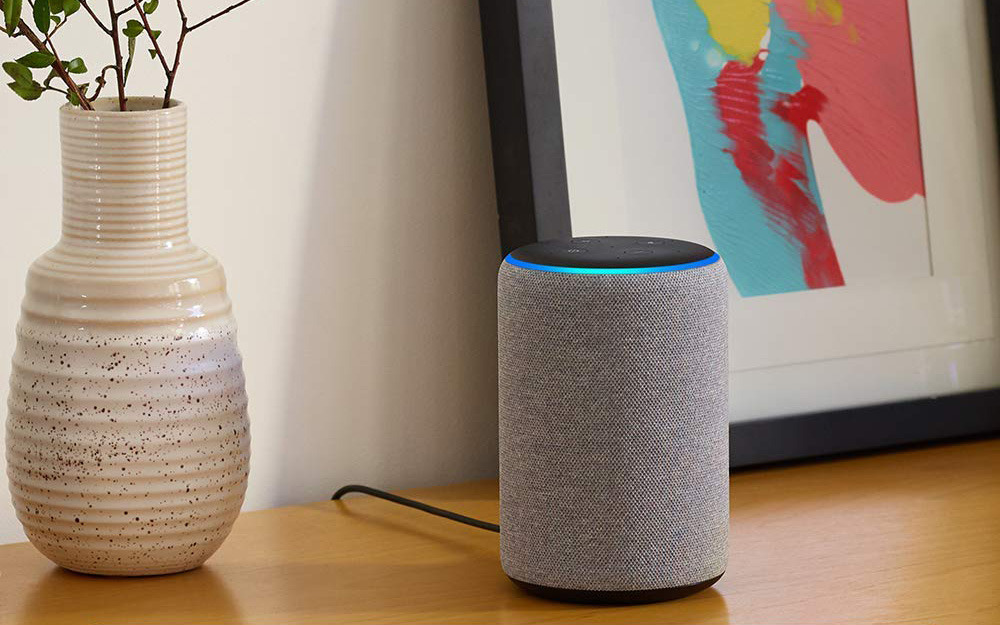 Amazon is reportedly preparing a higher-end Echo to compete with the audio quality of smartspeakers like the Apple HomePod, Sonos One, and Google Home Max.
The product will have at least four tweeters and ship by 2020, Bloomberg sources said. Prototypes are claimed to be cylindrical like current Echos, but wider to accommodate extra components.
Amazon has so far only tip-toed into the high-end audio space with products like the Echo Sub and Echo Link Amp. Instead the focus has been on making its Alexa voice assistant ubiquitous in the home, available in many different formats and compatible with everything from TVs and thermostats to security systems.
The rest of the Echo lineup will reportedly receive a minor refresh this fall. Work is meanwhile continuing on an Alexa-controlled robot, nicknamed "Vesta," which was originally expected to be announced this year but which sources say isn't ready for mass production. Amazon is allegedly diverting engineers from other projects to help.
Vesta prototypes are waist-high, moving around using wheels and an assortment of navigation cameras. The purpose of the robot is unclear, but sources speculated that it could be a mobile Alexa, following people into rooms where there aren't any Echo speakers.
The HomePod remains Apple's one and only smartspeaker, sold primarily on audio quality. The company has in fact had to lower its price to $299 and expand Siri functionality to compete, yet it still controls a marginal portion of the global smartspeaker market, dwarfed by both Amazon and Google.
AppleInsider has affiliate partnerships and may earn commission on products purchased through affiliate links. These partnerships do not influence our editorial content.