New 13-inch MacBook Pro has bigger battery but SSD can't be swapped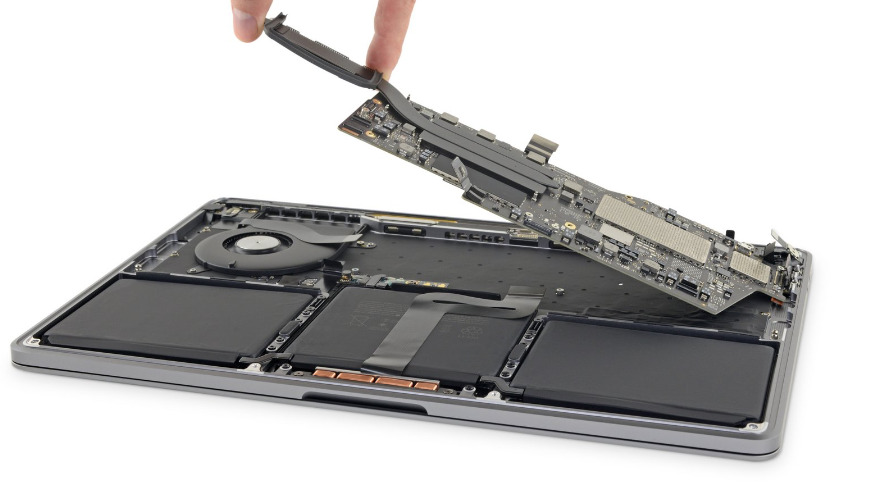 While it's never been simple to upgrade a 13-inch MacBook Pro's SSD, it is now no longer possible, according to a teardown of the latest model.
Mac repair firm iFixit has taken the new 13-inch MacBook Pro apart and found that Apple has made only small, but also significant, changes to the previous model. The changes in design and engineering mean that certain key components are smaller in the new 13-inch MacBook Pro and also the SSD can no longer be replaced or upgraded.
"Where the 2016 model's modular SSD used to live," notes iFixit, "we peel back a sticker — only to find a soldered-down shield."
"Unsurprising, perhaps," continues iFixit, "but still disappointing — one of the last upgradeable components on the MacBook Pro line is totally gone."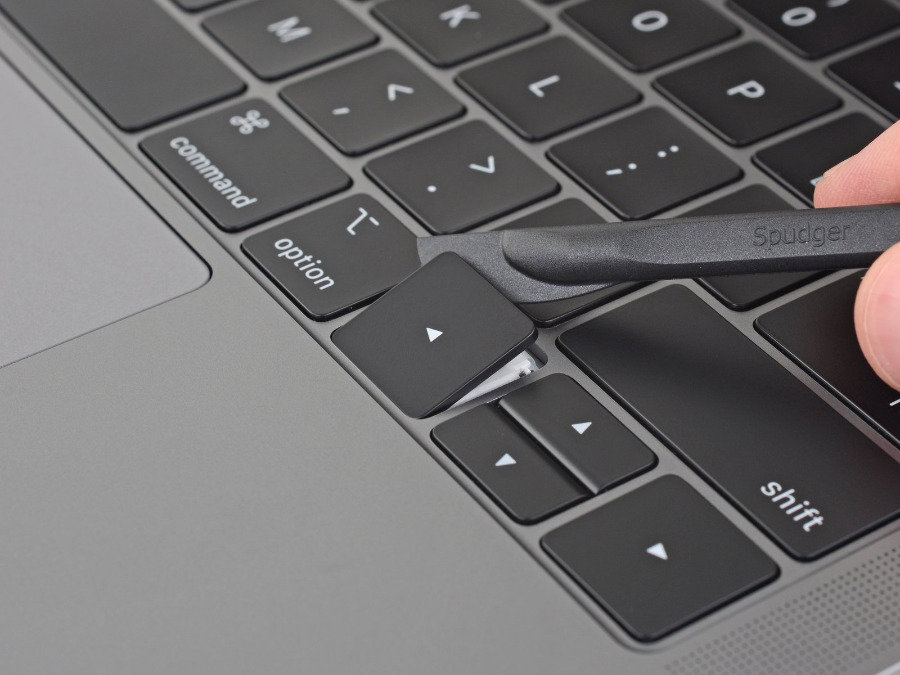 Amongst other changes since the last model, there is a slightly larger battery, and there are some that affect cooling on the machine.
"To make room for the Touch ID sensor alongside the Touch Bar," notes iFixit, "Apple appears to have trimmed a little mass off the heat pipe. Should we be worried? Cooling already seemed like it was getting short shrift on these ultra-thin Pro laptops."
The company also notes that one of the speakers "looks emaciated compared to its 2016 predecessor." However, in the case of the speakers, repair and replacement is actually straightforward and "almost couldn't be easier."
The addition of Touch ID also gets praised by the company, which says the 13-inch MacBook Pro contains a "modular masterpiece."
"It includes the headphone jack, microphone, and Touch ID connector, and can be easily replaced without dragging along an expensive logic board."
Overrall, iFixit again ranks the MacBook Pro with a score of 2 out of 10 for independent repairability. In regards to iFixit's concerns about the thermal condition, AppleInsider will be examining that in the days to come.