'SiriOS' predicted for 2020 WWDC - here's what it might be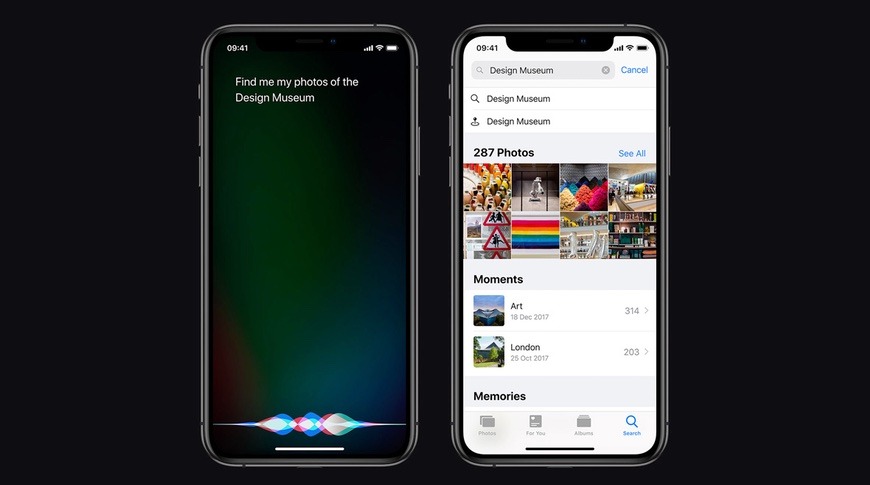 Apple should produce a "SiriOS," a report into voice recognition and digital assistants by Mangrove Capital Partners suggests, but while the firm is certain the "voice community" expects it to be revealed by 2020, there is little detail on what it could be.
The "Voice Tech 2019" report from investment firm Mangrove anticipates a greater shift into voice-based computing over the next decade, with the use of systems that rely on AI and machine learning, as well as voice recognition likely to spawn a "new generation of technology companies in every category."
Equipped with a higher-than 95% word accuracy rate that puts them on a par with humans for understanding language, it is claimed voice is a "far more natural, convenient, and efficient form of communication" via a device than typing, and will become the primary human-machine interface in the future. The rise of Internet of Things devices and smart appliances with voice recognition systems is also highlighted, along with the wide variety of languages supported by Google and the flexibility of Alexa skills.
The improvements in AI are touted to further build up the abilities of voice assistants, with first-wave algorithms and second-wave decision-making improvements to be succeeded by a third-wave AI that collects data from sensors and can automate more complex processes. As these improvements impact how users work with devices, this will apparently prompt companies to "rethink how it interacts with its audience," using "context-aware voice-first interfaces" that don't rely on predictable scripted responses.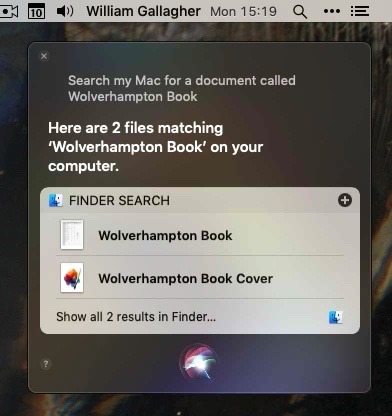 Mangrove believes investment in voice startups has reached $768 million in 2019 so far, above the $581 million observed in 2018 and $298 million in 2017. Over a billion dollars is said to be invested in voice startups in the United States, with another $118 million in Europe.
Privacy and Ecosystem
Towards the end of the report, it moves on to the concept of privacy, which a Microsoft survey suggests 41% of users are concerned about, especially relating to passive listening. After noting the discovery of microphones in Google Nest devices and an Amazon patent to "listen to all conversations in a room," Mangrove suggests tech companies will be following Apple in responding to user concerns, something it has "been doing particularly effectively."
The example given is Apple's acquisition of Silk Labs, which deals with on-device AI software that performs processing on the iPhone or iPad itself, without relying on communicating with cloud servers. The acquisition is heralded as a "shrewd move."
In contrast, Apple is said to have been "less effective at building an ecosystem around voice." The vision of the "Knowledge Navigator" suggests Apple's voice strategy was "more clearly articulated in 1987 than it is now."
Getting SiriOS
The report then declares "The voice community expects Apple to release a SiriOS for its developer community at WWDC 2020 which would accelerate innovation and adoption." Aside from quoting Brett Kinsella of Voicebot.ai as calling SiriOS "desirable for enabling innovation and is viewed by many as required to match the progress made by Amazon and Google with their voice assistants," there is no discussion as to what form this SiriOS would take.
Tracking down the quote's source reveals it would be a Siri operating system that would be the equivalent of Alexa with Alexa Skills Kit or the Google Assistant using the Actions on Google development environment. Rather than being a part of existing operating systems, governed and limited by guidelines and rules developers would have to follow in SiriKit, with differences for iOS and macOS, SiriOS would effectively be an independent software system from the device's operating system.
By having SiriOS separate, it could allow for Siri functions and features across Apple's operating systems to have parity across the board, and for changes to be implemented on all devices simultaneously. For developers, SiriOS would also ideally be unfettered by many of the existing restrictions of SiriKit, and wouldn't necessarily require intimate knowledge of how each device operating system's particular Siri implementation would work.
By separating Siri from the operating system, this could feasibly open up other ways for the digital assistant to be used. For example, developers could potentially integrate Siri into their apps directly, giving a highly customized experience depending on the app's abilities.
It is assumed that this is in the ballpark of what the Mangrove report suggests when it mentions SiriOS, due to the lack of detail offered. The bottom line is Mangrove believes it is Apple's best interests to open up Siri to developers further than it currently does.
For the time being, developers have to use SiriKit and to take advantage of Siri Shortcuts. Ultimately, the ball is in Apple's court as to whether something approximating a SiriOS could be produced, and it would have to rely on whether Apple would want to cede control of its iconic and prized virtual assistant away to third parties.