Apple predicted to launch a 5G MacBook Pro in 2020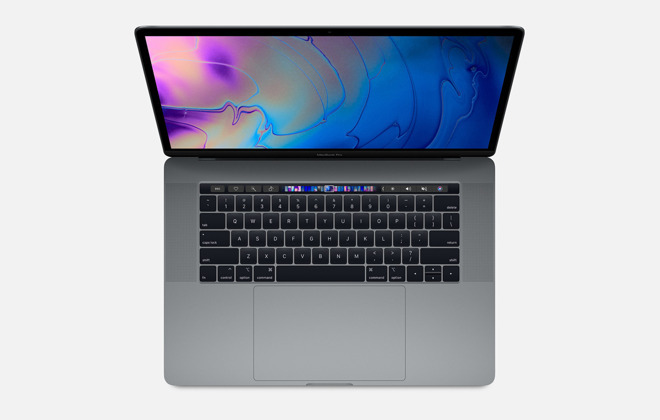 AppleInsider is supported by its audience and may earn commission as an Amazon Associate and affiliate partner on qualifying purchases. These affiliate partnerships do not influence our editorial content.
Supply chain sources claim that Apple and other vendors are gearing up to launch a 5G MacBook Pro in 2020, with other vendors looking at production of cellular models utilizing the new network before the end of 2019.
Manufacturers expected to have 5G laptops in 2019 include Dell and HP, according to a report by supply chain monitor DigiTimes. The publication also claims that Apple will have one as well, with a design that is already allegedly complete now — but will likely not show up until the 2020 MacBook Pro model launches.
For 5G specifically, frequencies can be generally categorized into one of two groups — low-frequency sub-6GHz bands, and higher-frequency 6GHz bands. The first low range consists of bands that are currently used for existing mobile network communications, as low as 600MHz and up to 2,600MHz, though it can also include "C-Bands" up to 4,700MHz.
The 6GHz band is referred to as mmWave in the US. It is the part of the 5G specification that delivers the fast speeds — assuming that a handset is within the short range of a mmWave transmitter.
Not clear is what aspects of 5G that Apple may be looking at for a 5G Mac. Any mmWave signals would be completely defeated by an aluminum — or plastic — case, so the venue suspects that any 5G equipped Mac would need more ceramic antennae than an iPhone.
At present, it also isn't clear where DigiTimes is sourcing its information on a 5G Mac. The publication has a poor track record of predicting Apple features and timing, but does have hooks inside the supply chain.
Apple's purchase of Intel's 5G modem technologies won't be as helpful for the Mac as it is for the iPhone. Apple's purchase was for smartphone technologies, and Intel retained desktop and laptop modem patents.
Apple has been rumored for about a decade to be working on a LTE Mac — including some generated by DigiTimes. Obviously, none of the rumors have come to fruition.
Apple's 5G efforts, as its LTE efforts, will likely be focused on the iPhone and iPad. Apple is expected to have 5G connectivity in the 2020 iPhone. It is generally believed that Apple will have three models, all of them OLED-based, in 5.4-, 6.1-, and 6.7-inch sizes, and all of them with 5G support.