General consumer interest in Apple Card is 'remarkably high,' says survey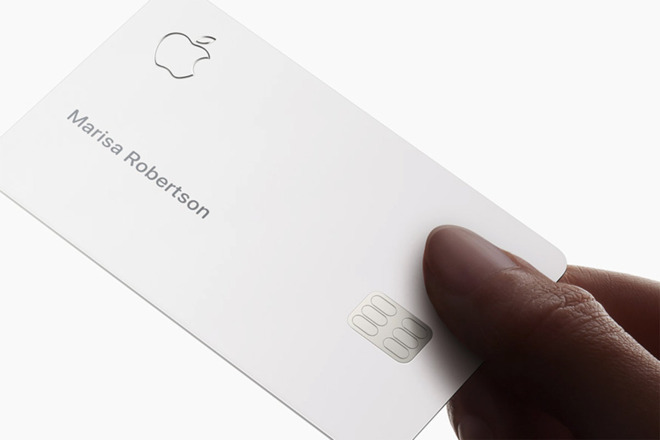 AppleInsider may earn an affiliate commission on purchases made through links on our site.
The benchmarking and survey company J.D. Power is predicting that Apple Card will be hit, based on the awareness and interest of US consumers ahead of its launch.
J.D. Power, the company best known for its annual report on consumer satisfaction toward technology products, has conducted a survey into how consumers are reacting to Apple Card. Conducted before the card was available to even a few users, the survey reports that "Apple Card [is] poised to be a hit, despite lagging the industry leaders on rewards."
Of the US consumers surveyed, 38% were aware that Apple Card was coming. Of those who knew about it, 35% told J.D. Power that they were somewhat or very likely to apply for it.
The figures are higher for younger respondents, with 52% of 18-29-year-olds saying they were aware of Apple Card. Separately, 52% of people currently using Apple Pay said that they were likely to apply for Apple Card in the next 12 months.
Those Apple Pay users represented just 11% of all the adults surveyed, though it rises to 20% of all those who use an iPhone.
Nonetheless, J.D. Power notes that this 'remarkably high' awareness and interest comes when, at the time of the survey, Apple Card had not been heavily marketed.
It also notes that this interest comes despite Apple Card falling short compared to other cards which offer, for instance, sign-up bonuses. Since the survey was conducted in July 2019, Apple has begun promoting Apple Card with a series of videos on how to apply and use it.