Parallels Desktop 15 for macOS Catalina makes the move to Metal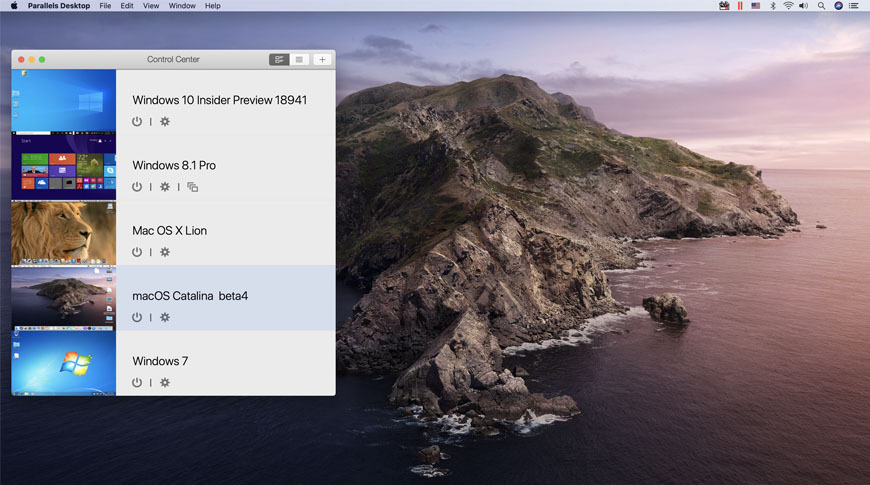 PC virtualization software maker Parallels on Tuesday released the newest version of its eponymous software, adding faster performance through Metal support for the first time, as well as Keychain integration.
Parallels has rolled out the latest iteration of its cross-platform solution, Parallels Desktop 15. Parallels has shifted to Metal, and offers support for DirectX 9, DirectX 10 and DirectX 11. This has led to an overall performance increase over previous versions of Parallels, with Microsoft Office applications launching 80 percent faster, and 3D graphics rendering 15 percent faster than before.
Parallels Desktop 15 will also natively support Sidecar. A new Touch Bar pane will give users the ability to toggle between Pen, Erase, and Mouse Mode, and will allow users to take advantage of Windows Ink Workspace.
Users will be able to install Windows 10 via the Installation Assistant, and will be able to upgrade any Windows 7 or Windows 8 virtual machines to Windows 10. The Installation Assistant gives users the ability to move a physical copy of Windows 10 and the associated applications to a Parallels Desktop virtual machine on a Mac.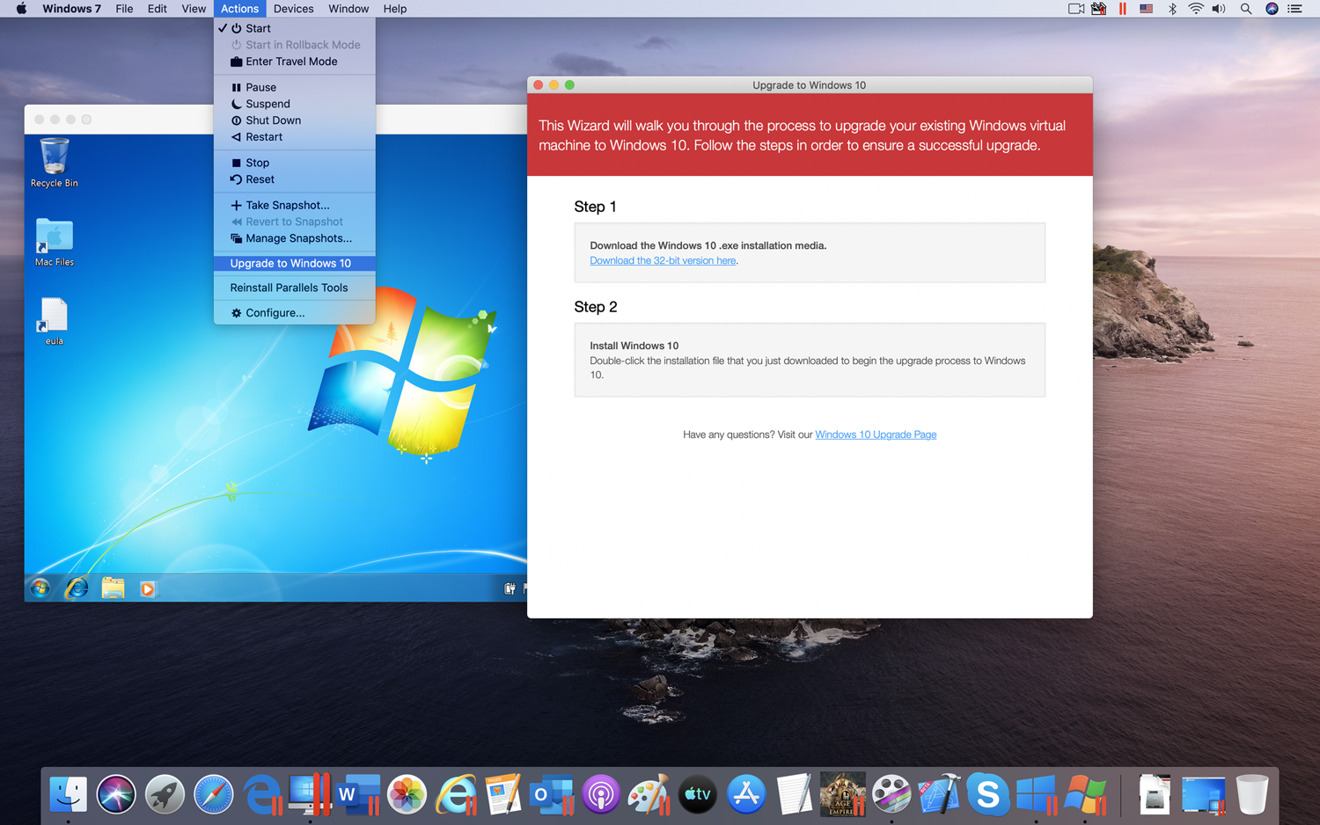 Parallels has attempted to blur the lines between Mac and Windows through more fluid integration. Users can now drag and drop images from macOS into Windows to quickly create documents or edit images. Users can right-click a file in Finder and share it with Send with Windows Email App. Keychain support has been added, allowing users to one-click log in to websites and applications, even while emulating Windows.
Alongside the move to Metal, Parallels Desktop 15 boasts expanded support for CAD and CAM software, such as Autodesk 3DS Max, Lumion, MasterSeries and ArcGIS Pro 2.3.
Users will be able to play games in the Windows 10 Virtual Machine with Xbox controller support via Bluetooth Low Energy support in Parallels Desktop 15.
Included with Parallels Desktop 15 is Parallels Toolbox for both Windows and Mac. Toolbox allows users to perform common actions with a single touch of a button, such as record screens, view clipboard memory, create GIFs, enter sleep mode, find duplicates, and more. Over 30 one-click tools are included in Parallels Toolbox.
In addition to Parallels Desktop 15, there are also the Parallels Desktop 15 Pro and Business editions get a few features that the standard versions do not have, such as a Virtual Platform Trusted Module (vTPM), which is required by Windows to enable additional security features. With the vTPM, users can enable BitLocker, use virtual smart cards, or utilize a more secure version of Windows Hello Pin.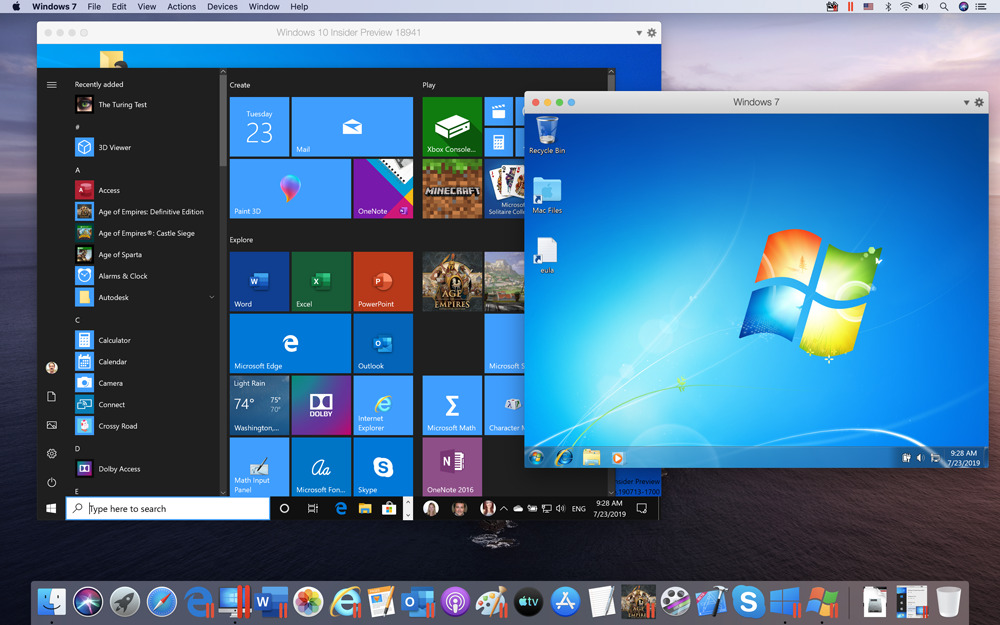 Beyond running older versions of Windows that Boot Camp can't handle, older versions of macOS can be installed as well. Versions of macOS back to OS X 10.7 Lion can be installed onto a Parallels machine.
The Pro and Business editions likewise give users the ability to connect physical internal and external disks to their VM as logically internal disks, giving users the ability to install Windows and other operating systems to that disk, boot into the operating systems installed on that disk, and use non-native Boot Camp installations.
Parallels Desktop 15 requires macOS Mojave at minimum and will be compatible with Catalina at launch. Performance still depends heavily on hardware.
It can be purchased for a one time flat fee of $99.99, with Pro and Business editions coming in at $99 per year. Users who have older editions of Parallels Desktop may upgrade for $49.99, and can update to Pro and Business editions at a reduced cost of $49.99 per year.