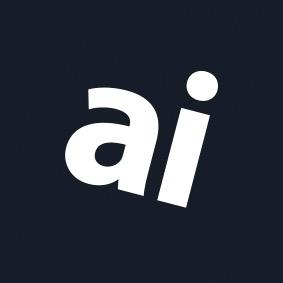 Why you can trust AppleInsider
Review: The BenQ PD3220U 4K HDR Thunderbolt 3 display is a good option for designers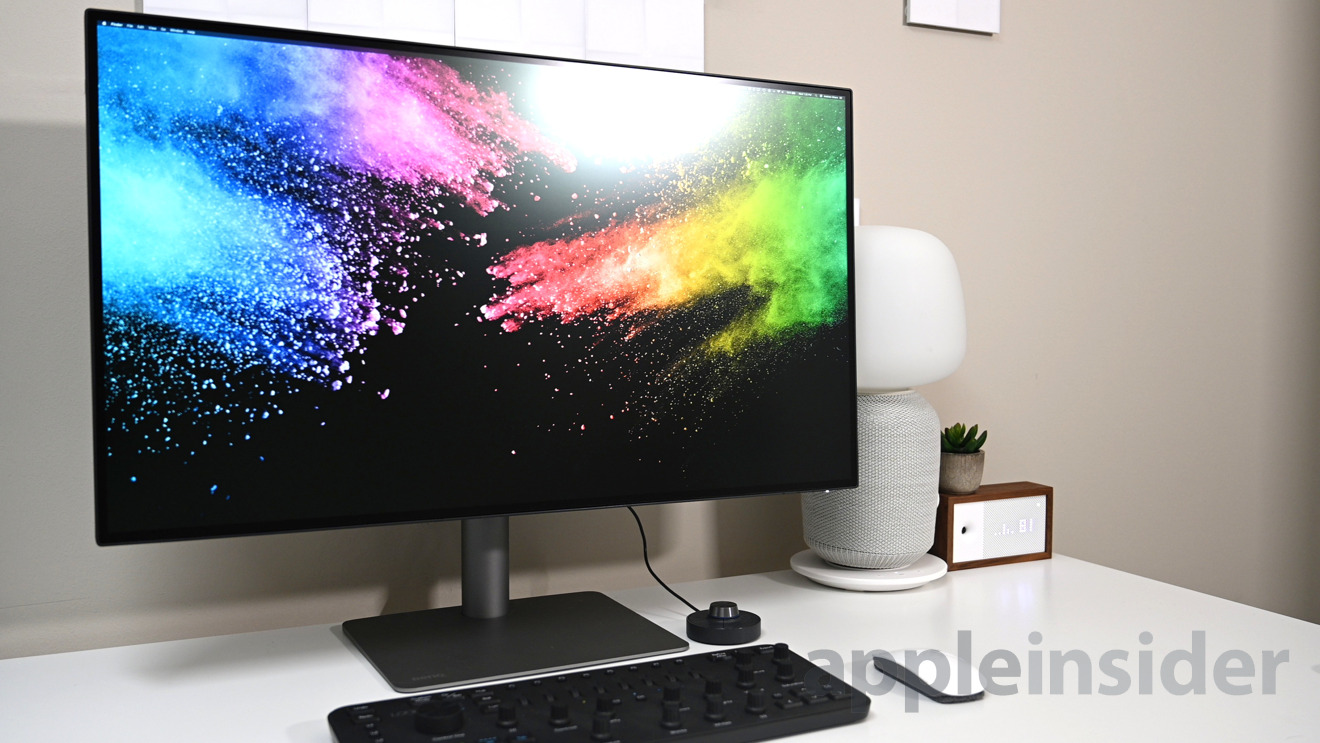 BenQ PD3220U 4K HDR
4.5 / 5
---
The BenQ PD3220U 4K HDR monitor is a dream for designers, and with the very-high end Apple Pro Display XDR looming, we spent some time testing this powerful alternative.
The BenQ PD3220U monitor has a fairly plain design. It comes in a standard ratio, running 31.5-inches diagonally which works out to 27.45 x 15.44 inches horizontally and vertically.
Bezel width seems to be one of the larger differentiators between entry-level monitors and those destined for the professional space with higher price points. On the BenQ PD3220U bezels are very slim, which is something we wholeheartedly appreciate.
Around back, there is no adornment and a simple array of ports. There are two Thunderbolt 3 connections which allows for daisy chaining additional devices. The stronger of these two ports will allow up to 85W of power to your connected machine — that's enough to very nearly fully power a 15-inch MacBook Pro which can suck up 87W at its max.
Thunderbolt aside, the BenQ PD3220U has a DisplayPort 1.4 connector, two HDMI 2.0 ports, three USB 3.1 ports, a USB-C port, and a headphone jack.
We'd like fewer USB-A and more USB-C. Our workflow has largely shifted to Type-C and the USB-A ports are more hinderance than helpful for us. The best bet is to also use a Thunderbolt 3 dock to add more ports that way, though it does tack on an additional cost.
The entirety of the monitor rests on a hefty six-pound silver stand. It has a large, flat base that will stay unassuming on most desks. It can be adjusted up as well as down, and even rotated vertically if that better fits your workflow.
Controls are limited to a pair of unmarked buttons, a power button, and a multi-directional joystick found just behind the lower-right corner.
One unique aspect of the monitor is the external hotkey puck G2. This can be customized to various shortcuts to each of three function keys as well as the rotation knob. For example, we use it to adjust the brightness on the display by rotation and the different shortcuts we use for switching color profiles.
Display quality
The display is a standard 31.5-inch panel with 4K resolution of 3840 by 2160, which yields a pixel density of 138 PPI. This is a great pixel density for the display, as any larger and objects on the display won't look as sharp. When you get to large 48-inch+ displays, it starts to look more like a 1080P display instead of the 4K it is.
It still isn't the 226 on the MacBook Pro, but outside of the much smaller LG UltraFine Thunderbolt displays. few are.
Color is absolutely outstanding here. Brightness is up to 300 nits. Ideally, we'd like more brightness, but we were very happy with color reproduction and quality.
As with the BenQ EL2870U we tested, the BenQ PD3220U is an HDR10 display, with nearly identical performance from a HDR standpoint. Apple's 15-inch MacBook Pro displays are 500 nits and the Apple Pro Display XDR peaks at 1600 nits (but sustained at 1000). We don't expect this to get to 1000 nits but at least 500 would have been preferable.
BenQ supports multiple color profiles on this display, a feature generally reserved for very high end monitors and high price tags. Designers utilize this feature to switch between these color profiles to see how their images or videos will be across different machines. This monitor offers several color space options to go between such as Adobe RGB, DCI-P3, Display P3, and sRGB.
As far as DCI-P3 and Display P3, this monitor covers 95% of that color space and is able to reproduce 1.07 billion different colors.
From a practical use standpoint, we edited some images from a recent photo shoot on the display. It was very useful to see how the images would be portrayed across different color profiles. This isn't something we can usually observe until we transfer to a different machine.
It was easy to use the hotkey puck to alternate between these profiles.
Other than lack of more USB-C, our only other gripe is the speakers are pretty sub-par. There are dual two watt speakers embedded but the best we can say is that they are at least better than no speakers at all. Anyone who is going to spend any time listening to audio at their desk will surely upgrade to set a of dedicated speakers rather than use those in the monitor.
A true professional
There are features in the PD3220U that even Apple's Pro Display XDR won't have baked in, such as the inclusion of a KVM switch. A KVM switch — or Keyboard Video Mouse switch — allows one set of keyboard and mouse to switch between two different machines, even with multiple screens.
For designers, they may have a portable Mac they go around with and occasionally dock at their desk, but they also may have a more powerful desktop Mac like a Mac Pro hanging around there. This allows one display to be used for both with a shared keyboard and mouse.
Another useful feature is DualView mode which allows designs to be viewed in two modes side-by-side without needing a second display.
Quite the array of ports is found on the display not only around back, but the side as well for easy access. That combined with excellent display quality, solid inputs, this is a fantastic monitor that we are very happy to use, especially when it comes to design. The aspect ratio, feature set, and color accuracy are all tailor made for that profession.
Apple's Pro Display XDR starts at $5K — without a stand — but does carry a few features not found here. It is far brighter, is a higher-resolution 6K display rather than 4K, much brighter, better contrast ratio, and more. For designers who don't need that level of performance, the BenQ PD3220U is a solid alternative.
Rating: 4.5 out of 5
Where to buy
The BenQ PD3220U display is available at multiple retailers, including Adorama, Amazon and B&H. Retail price for the 31.5-inch monitor with Thunderbolt 3 is $1,199, but several stores offer bonus perks, such as no interest financing or sales tax savings. Here's a rundown of the deals:
Spec comparison
| | BenQ PD3220U | Apple Pro Display XDR |
| --- | --- | --- |
| Resolution | 4K (3840 by 2160) | 6K (6016 x 3384) |
| PPI | 138 | 218 |
| Size | 31.5-inches | 32 inches |
| Brightness | 300 nits | 1000 nits (sustained, 1600 peak) |
| Contrast ratio | 1,000 to 1 | 1,000,000 to 1 |
| P3 Wide Color support | Yes | Yes |
| Programmable puck | Included | No |
| KVM Switch | Yes | No |
| Stand | Included | $1000 additional |
| Thunderbolt 3 ports | 2 | 1 |
| USB-C ports | 1 | 3 |
| USB-A | 3 | N/A |
| Additional video inputs | HDMI 2.0 (2X), DisplayPort 1.4 | N/A |
| Headphone jack | Yes | No |
| Price | $1199 | $4999 |