Apple Card is now accepting applications in the United States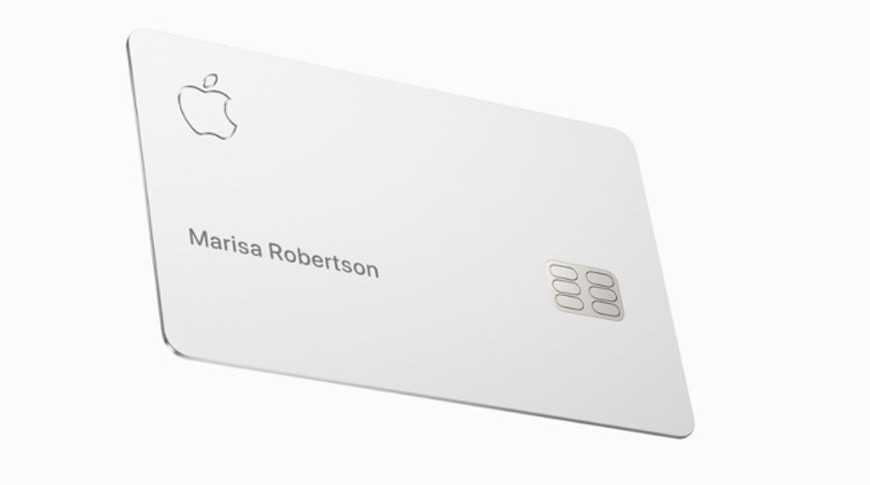 Apple on Tuesday officially launched Apple Card, its branded credit card created in partnership with Goldman Sachs, with customers in the United States now able to apply from their iPhones without an invitation, and use their account the same day once accepted.
Initially announced in March, Apple Card is the iPhone maker's long-awaited credit card that is deeply integrated with the Wallet app. This integration enables Apple and Goldman Sachs to offer features that other cards are simply not able to provide, and with a level of immediacy that hasn't been offered before by a credit facility.
"We're thrilled with the overwhelming interest in Apple Card and its positive reception," said Jennifer Bailey, Apple's vice president of Apple Pay on Tuesday morning. "Customers have told us they love Apple Card's simplicity and how it gives them a better view of their spending."
Apple Card is extending 3 percent Daily Cash to more merchants and apps. Starting on Tuesday, customers will receive 3 percent Daily Cash when they use Apple Card with Apple Pay for Uber and Uber Eats.
Users can apply for Apple Card though the Wallet app, with the applications able to be approved the same day, depending on financial and credit status. Once approved, the card is available to use straight away as it will be added to the user's Wallet app and is available for Apple Pay transactions.
To qualify for the card, holders must have "an Apple ID associated with an iCloud account that is in good standing with Apple" and turn on two-factor authentication for that ID.
You have to have an iPhone, too, as this can't as yet be done via iPad. As with other credit cards, you also have to be over 18 and a U.S. citizen or lawful resident.
Open the Wallet app.
Tap the + symbol in the top-right corner.
Tap Apple Card, then Continue.
Enter your name, date of birth, email address, and phone number, then tap Next.
Review the offer of credit limit and APR from Goldman Sachs, then tap Accept Apple Card.
On the Card Added screen, tap Continue to add it to Apple Pay on your devices.
A physical titanium credit card is dispatched to customers within a few days of application, but while it has the same physical shape and can be used for transactions outside the scope of Apple Pay's NFC, it won't have card numbers or other identifying information on the card itself, aside from company logos and the customer's name.
The Wallet app will offer management options to make it easier to maintain the Apple Card's balance, including detailed summaries of where the card has been used, and analysis of weekly and monthly spending habits. To encourage users to pay off their balances quicker, the app will offer different levels of payment that a user could make to reduce what they owe, advising of how much interest will be charged depending on the selected payment scheme.
On first opening an account, cardholders will be charged between 12.99% and 24.24% annually on purchases depending on their credit. Interest is avoided by paying the balance by the monthly due date.
As well as by offering advanced functions via the app, the card also aims to attract by not charging late, annual, international, or overlimit fees, as well as competitive interest rates. There are also Daily Cash rewards that pay consumers cashback between 1% and 3% for using their Apple Card, with the bonus funds available the next day in a separate Daily Cash account within the Wallet.
There are some subjects that Apple Card will restrict, such as cryptocurrency purchases. While a "Required Device" with a digital card isn't necessary to retain after signing up, accounts may be closed in the future without one. Accounts used with jailbroken devices also face the prospect of being booted form the service.
Apple is also planning to launch Apple Card in other countries following the US launch.