Apple CEO Tim Cook donates $5M to charity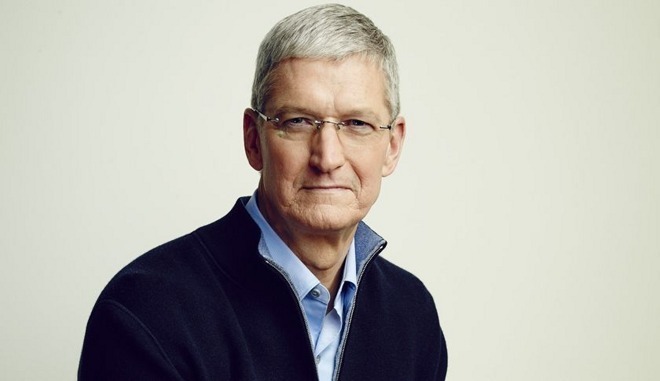 Apple chief Tim Cook last week donated 23,700 shares of owned company stock to an unidentified charity, an amount worth over $5 million on the day of the transaction.
Tim Cook executed the stock gift last Thursday, according to a U.S. Securities and Exchange Commission filing posted on Monday. Details of the transfer are unknown, as executives of publicly traded companies are not required to reveal the destination of charitable donations. Additionally, a reporting price was not applied to the transfer since no shares were sold.
The move continues Cook's record of giving. In 2015, the executive said he would take a "systematic approach" to philanthropy and give a bulk of his money away to charity, a process he kicked off with a 50,000-share donation to an unspecified organization that same year.
Interestingly, todays' reported gift was executed almost a year to the day after a similar transfer worth nearly $5 million was conducted last August.
Cook's history of charitable giving dates back years, with the Apple chief in 2014 offering up a "substantial sum" to the Human Rights Campaign's Project One America, a group focusing on the promotion of LGBT rights in the U.S. South. A second donation in 2014 to Pennsylvania's Steel Valley School District funded the purchase of iPads for students and teachers.
Beyond cash and stock infusions, Cook takes part in alternative philanthropic activities like auctioning off lunches through CharityBuzz. Proceeds of the online sales typically go to the Robert F. Kennedy Center for Justice & Human Rights, including a $330,000 bid in 2014.
Including an acquisition of 124 shares on Jan. 31, 2019, the last effective day of Apple's Amended Employee Stock Purchase Plan period, Cook is in control of 854,849 shares of beneficially owned Apple stock.