Study: Apple Pay at 9% adoption in US, lags far behind PayPal and traditional payment methods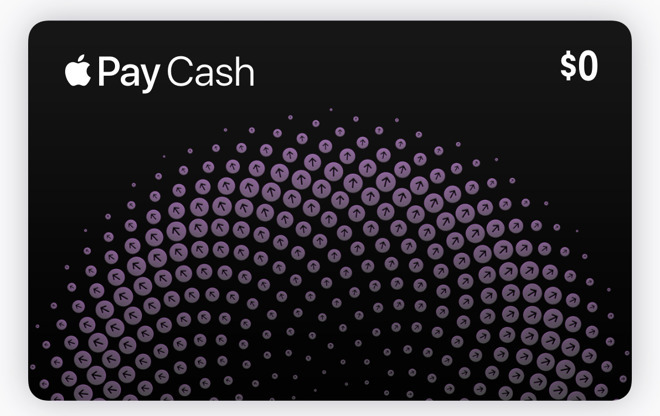 AppleInsider may earn an affiliate commission on purchases made through links on our site.
A new study finds Apple Pay adoption is rapidly growing in a number of major international markets including China, but it and other mobile payments services continue to languish in the U.S.
According to new statistics from management consultancy Bain, some 80% of Chinese consumers used some form of smartphone payments service last year, far higher than a U.S. adoption rate of 10%, reports CNBC.
Broken down by service, the Chinese market is dominated by local systems like WeChat Pay and AliPay, both of which enjoyed over 80% adoption rates in 2018. Cash, bank cards, credit cards and bank apps follow, with Apple Pay listed as the most-used foreign service with 17% adoption.
Gerard du Toit, partner and head of Bain's banking and payments sector, notes countries like China and India are ripe for penetration due to their reliance on cash.
"China and India have been very cash-based economies — that has a pretty high hassle and friction factor," du Toit said. "Mobile payment is a dramatic improvement versus having to manage a whole bunch of cash."
Whereas Alibaba and Tencent offered attractive alternatives to traditional payments in a bid for Chinese consumer favor, India pushed the use of mobile payments to dissuade unrecorded cash transactions and thus reap consumption taxes.
The story is different in the U.S., where Apple Pay has a 9% adoption rate. By comparison, PayPal is used by 44% of American consumers, while credit card and cash boast respective adoption rates of 80% and 79%.
There is little incentive for consumers to ditch credit cards, the top form of payment in America, for a mobile payment alternative, du Toit notes. In some cases, swiping or inserting a credit card into a point of sale terminal is easier than pulling out an iPhone, unlocking it and tapping it on an NFC reader.
"A big driver of mobile adoption is just how big an improvement is it," du Toit said. "When it comes to the U.S., there is a good enough solution there already."
Integration is another issue. Credit cards are accepted by nearly all U.S. merchants and cash is, obviously, ubiquitous. Brick-and-mortar stores are beginning to adopt touchless solutions like Apple Pay, but the process often requires the purchase and installation of new hardware, as well as acceptance of an operator's terms.
The report goes on to note that consumers are unlikely to stray from the rewards that have become part and parcel of the credit card experience. Mobile services are working to integrate similar offers. The Starbucks app, which offers users credits that go toward free food and drink, is one example. According to eMarketer, Starbucks' system is the most used app in the U.S. with 23.4 million users, the report said. Apple Pay is a close second with 22 million users and is followed by Google Pay's 11.1 million adopters.
Apple is working to build out its rewards program with the recently released Apple Card, a branded credit card offered in partnership with Goldman Sachs. Through the Daily Cash system, users buying goods get a percentage of the purchase price back in cash, money that is automatically loaded onto their Apple Cash card for use or transfer to a bank account. Buying products and services from Apple nets 3% Daily Cash, Apple Pay transactions garner 2% cash back and all other purchases rate 1% back.
"The physical Apple card is going to drive liquidity into the mobile app, Apple Pay," said CB Insights senior analyst Arieh Levi. "That's not the only reason Apple is launching the card, but it's certainly a piece of it driving money to other parts of their ecosystem."
Apple CEO Tim Cook during the company's most recent earnings call in July said Apple Pay is seeing triple-digit growth around the world, with the service processing one billion transactions per month. The latter figure represents a two-fold increase from the same time last year.