Apple's 2019 iPhone build orders similar in volume to last year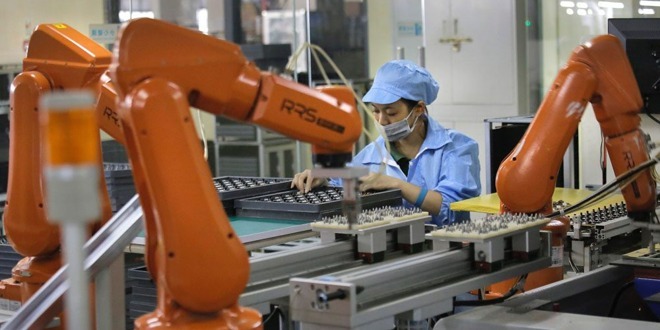 AppleInsider may earn an affiliate commission on purchases made through links on our site.
Apple is staying relatively conservative with production of its 2019 iPhones, analysts suggest, with the overall number of units ordered from its assembly partners thought not to be that much higher than what the company requested for 2018's releases.
In the month of Apple's "By Innovation Only" annual September event, when it is expected to unveil the newest models of iPhones, analysts from Cowen and Rosenblatt Securities have placed their bets on how many units Apple could shift of the smartphones. Based on investor notes seen by AppleInsider, Apple isn't being that ambitious for this year.
According to source of Cowen, Apple is expected to build 65 million units for the fourth quarter of 2019, which it rates as "flat" year-on-year and Apple's "lowest procurement level in the past four years." Cowen's own sell-in forecast for the quarter is 63 million, slightly below its new estimates.
For the second half of 2019 as a whole, Cowen believes the new iPhone will make up 72% of the build mix, or 47 million units. Meanwhile, Apple's total builds for the second half of the year for the refreshed models is 79 million, down 7% from 85 million last year.
"We believe the lower year-on-year build plan may be intended to better control excess inventories going into 2020, especially given the heightened channel inventory levels experienced post-holiday season for the past two years," writes Cowen. Near-term estimates remain unchanged from August at 44 million for 3 2019, down 6% year-on-year.
Rosenblatt believes Apple needed to speed up production for the "iPhone XI R" for August, giving it more of a chance to increase the levels of its value-oriented model with anticipated higher sales. However, the analysts believe the production of the "iPhone XI and iPhone XI Max" are unchanged, as the firm believes it may have "already been aggressive enough to build inventory for the North American market before mid-December.
Rosenblatt is referring to the incoming US tariffs on Chinese imports as part of the inter-country trade war, with the iPhone subject to a 15% fee starting in December. The impact of the tariff is anticipated to be split between Apple and supply chain partners, while the "rapid depreciation" of China's currency has helped to slightly reduce manufacturing costs.
The tariffs may help Apple achieve a "stronger than seasonally normal" quarter, in part from the possible threat of raised prices. If Apple does decide to take the blow from the tariff, it is expected that the company's gross margins will be impacted overall.
Cowen agrees that there could be some issues with the tariff, with a "medium term risk" looming over iPhones, as well as the possibility of some "Apple product demand destruction in China."