Editorial: Apple Arcade is likely to drive a new A12X Apple TV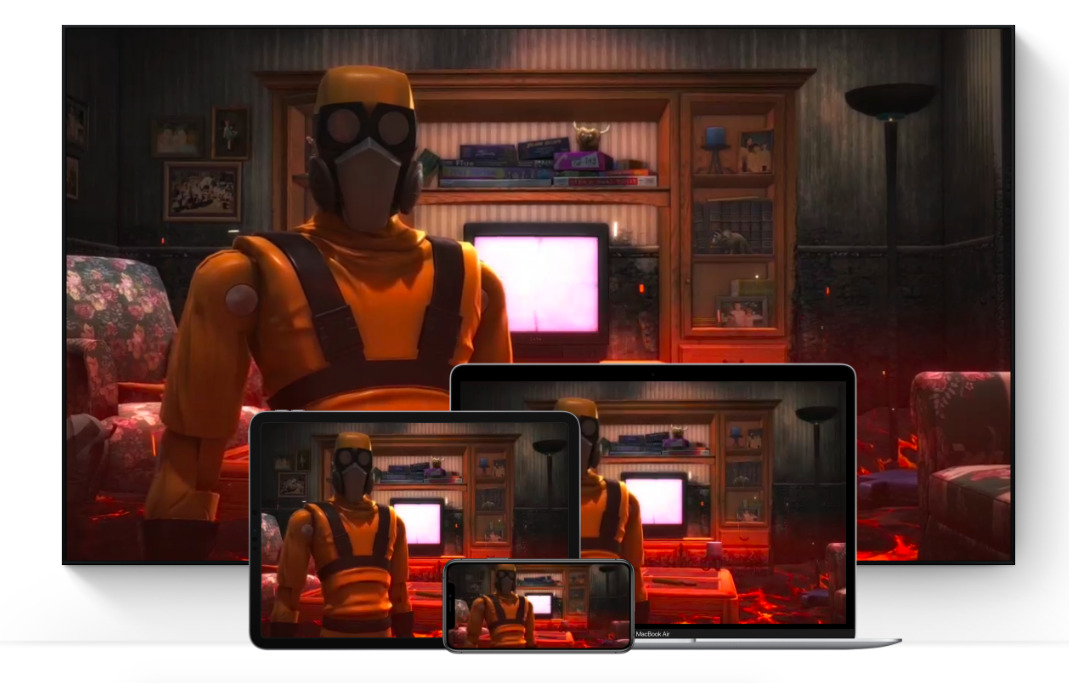 Apple TV hardware hasn't been updated for two years— which just so happens to be the typical length of time before a new model is introduced. This year, Apple could have a special impetus to update Apple TV based on its new Apple Arcade gaming subscription and the availability of the faster, smaller A12X chip. Here's why.
About time
The most recent fifth-generation Apple TV 4K was introduced in September 2017, powered by the same A10X Fusion used in 2017 iPad Pro models. It replaced the fourth generation "Apple TV HD" that was introduced two years prior. Both models run tvOS, Apple's TV-optimized version of iOS designed to run third-party apps and games from the App Store.
Earlier iOS-based Apple TV models were released in 2010 and 2012, with a 2013 refresh that established the two-year cadence for shipping new Apple TV models across the last decade. This biennial pattern leverages the constant annual updates of iPhones and iPads to refresh Apple TV with shared silicon, half as often.
Two years after the last Apple TV shipped, Apple now has a much more powerful A12 Bionic chip family that it has already shipped across hundreds of millions of iPhones and iPads over the last year. That volume helps to reduce the cost of the chip due to the economies of scale.
The A12 SoCs are also smaller, enabling the same silicon wafer to yield more chips. That means that a silicon upgrade could result in a faster more powerful Apple TV at little or no additional component cost. Apple does not appear to make its typical hardware margins from Apple TV sales, further explaining why it is updated less frequently.
New Arcade focus on Apple TV
After years of being only a TV streaming box, Apple TV only gained the ability to play third party games and other apps, ranging from shopping to news and on-demand broadcasting titles, starting in 2015. However, gaming has been slow to take off for a number of reasons, including its non-optimal Siri Remote that serves as its default controller.
This year, the introduction of Apple Arcade focused new attention on Apple TV as a gaming option. One of the primary features of the new Arcade gaming subscription is the ability to run titles across iOS, iPadOS, macOS, and tvOS. Users can begin playing a game on their TV and continue playing later on a Mac or mobile device. This should significantly enhance the status of Apple TV as a gaming device.
Rather than being siloed into a relatively small installed base of around 40 million Apple TV users, Apple Arcade titles tie together the combined installed base of around 1.4 billion active iPhones, iPads and Macs, giving developers a strong impetus to make games that work well across Apple's devices.
In addition to driving more developer interest to the Apple TV platform with Arcade, Apple also announced at this summer's WWDC19 that tvOS would begin supporting both Sony Playstation 4 DualShock and Microsoft Xbox One controllers natively. This new feature is also supported on iOS 13 devices, but the fact that Apple announced it first on Apple TV— to significant applause— suggests that Apple is getting finally serious about home television gaming.
What's new in the A12X Bionic
With the A10X Fusion brains of a recent iPad Pro, the existing Apple TV 4K is fine at playing the casual games that already exist for tvOS. However, the faster A12X Bionic that shipped in last year's iPad Pro models— there was no X version of the A11— delivers 35 percent faster single-core CPU performance and is up to 90 percent faster at multi-core CPU tasks. More importantly for a video games device, the A12X also delivers a revision of Apple's custom GPU which drives twice the graphics performance of the earlier A10X.
The A12X also includes Apple's screaming fast Neural Engine, which like the GPU can be used to drive specific functions, particularly in Machine Learning and Augmented Reality. Apple TV doesn't have any of the cameras or sensors required for biometrics and AR, but its use of this specialized processing could potentially drive new gaming features.
The Neural Engine also exists on all A12 iPhones delivered over the past year, so there are well over 100 million devices already making use of the custom silicon, enabling games and other apps to experiment with it while still finding a huge audience for their titles making use of custom Neural Engine silicon.
Other features a new Apple TV model could introduce include support for an enhanced Siri Remote, or a bundled game controller that sets up the unit for playing more sophisticated games right from the start. Apple may also be interested in supporting the emerging HDMI 2.1 with support for Variable Refresh Rates and Auto Low-Latency Mode, which enable a device to optimize display settings with supported television to adjust the refresh rate to the type of content being displayed, resulting in smoother rendering of fast-moving content.
Better features at a similar price
Apple has been getting free advice for years that the secret to selling more devices is to drive selling prices down into loss-leader territory. Analysts began demanding consumers have access to $300 iPhones straight from Apple and not used many years ago, and have repeated the same refrain for iPads, HomePod, and of course, Apple TV.
Yet, Apple has since proven that it is far more valuable to sell fewer units in the premium tier in phones, tablets, PCs and elsewhere. That indicates that the idea of it selling a super-cheap Apple TV model is very unlikely to ever happen.
The major benefit to shipping a cheap TV dongle would be an expanded platform capable of hosting the company's upcoming Apple TV+ subscription channel, as well as related technologies like AirPlay 2. Yet earlier this year, Apple outlined plans to delegate this free hardware giveaway to partners such as Samsung, Amazon, and Roku, which are already in the business of giving away hardware with the intent of earning money back with affiliate deals and surveillance advertising.
While Amazon and others are topping unit shipments of TV dongles, Apple TV is achieving a strong showing as a premium device that appeals to users who want more than cheap hardware. As noted by Joshua Fruhlinger of ThinkNum based on sales data from Best Buy of sales of 4K streaming devices, "Amazon has taken the clear lead, with Apple TV a close second."
He added that "the Fire Stick is an inexpensive way to get into 4K streaming at just $35. And despite the Apple TV's higher cost [$180] compared to the others in this list, people appear to be turning to Apple for its ease of use and integration with other Apple and iCloud devices."
Fruhlinger also pointed out that "now that 4K TVs are ubiquitous and Apple has made its iTunes ecosystem relatively seamless, it appears the Apple TV 4K is becoming the go-to device."
So rather than joining the surveillance model of smart TV and media stick vendors to achieve market share and unit volume numbers, Apple is riding the wave of subsidized TV sets to provide a premium alternative that users can opt to pay for as a way out of being spied upon and tracked as a product for advertisers, offering premium hardware from a company with a reputation for not collecting and selling users' data.
It's possible Apple could introduce a new Apple TV next week at its iPhone 11 event, but hints at a later introduction of new iPad Pro models could mean that a new TV refresh might occur in October.