New iPhone might not feature two-way wireless charging, will include 18W USB adapter, more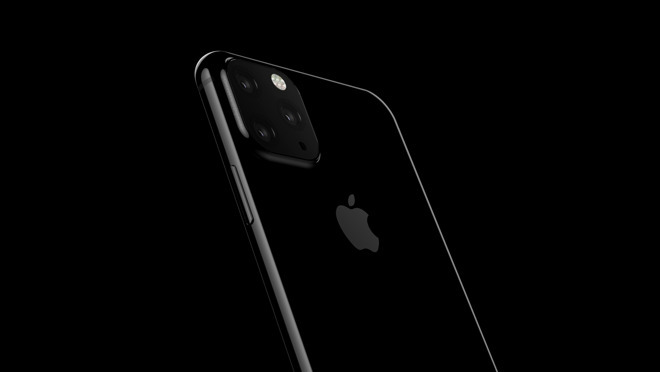 Analyst Ming-Chi Kuo was one of the first to lay out expectations for Apple's next-generation iPhone lineup, saying the devices would include "bilateral," or two-way, wireless charging as a tentpole feature. He revised those claims on Monday, a day before the handsets are expected for unveiling.
Detailed in a research note, Kuo now believes the 2019 iPhone might not incorporate the wireless charging capability due to inadequate charging efficiency. Specifications were not shared, but the system "may not meet Apple's requirements," according to the note.
The TF International Securities analyst was first to predict integration of the wireless charging feature in February, a position he maintained in subsequent reports leading up to today's revision. According to previous notes, bilateral wireless charging would allow users to charge iPhone wirelessly via a coil array, then juice up other gadgets by laying them on the phone. A similar system is in use by Samsung in that company's Galaxy smartphone line.
Other "insiders" jumped on the bandwagon, going so far as to say the charging solution would support both AirPods and Apple's proprietary Apple Watch protocol. Bloomberg, for example, suggested the Apple logo on supporting iPhones has in 2019 moved to the center of the device, acting as a placement marker for accessories.
Putting another "iPhone 11" rumor to bed, Kuo notes the new iPhones will not support Apple Pencil input. Rumblings of stylus integration date back to October 2017, when reports claimed Apple engineers were working on a solution for the iPhone platform. Subsequent reports in mid-2018 assumed support would arrive alongside this year's refresh, while analysts echoed those claims in July.
Kuo goes on to reiterate previous predictions regarding tomorrow's iPhone announcement, saying the new devices will retain Lightning connector charging and data transfer in lieu of an upgrade to USB-C. OLED models expected to replace current iPhone XS and XS Max models will come with a USB-C 18W power adapter, meaning Apple is likely to include a USB-C-to-Lightning cable in the box. Apple's LCD model, set to succeed iPhone XR, rates the usual 5W USB-A adapter, Kuo says.
Further, the analyst doubles down on expectations of an unchanged form factor — complete with identical TrueDepth "notch" size — for 2019. Premium OLED variants will boast a triple-camera array, while all three iPhones will be equipped with Ultra Wide Band (UWB) technology for highly accurate indoor navigation and object tracking services. UWB is rumored to play a role in a so-called "Apple Tags" location tracking accessory that might see integration with iOS augmented reality assets.
Kuo believes shipments of the new iPhone models will decline 5 to 10% year-over-year to 65 million to 70 million units due to "lack of innovative selling points." Overall iPhone shipments for 2019 could hit 180 million units on the back of price cuts typically assigned to older models, the analyst says.