iOS 13 & iPadOS coming on Sept. 19 with iOS 13.1 on Sept. 30, Catalina in Oct.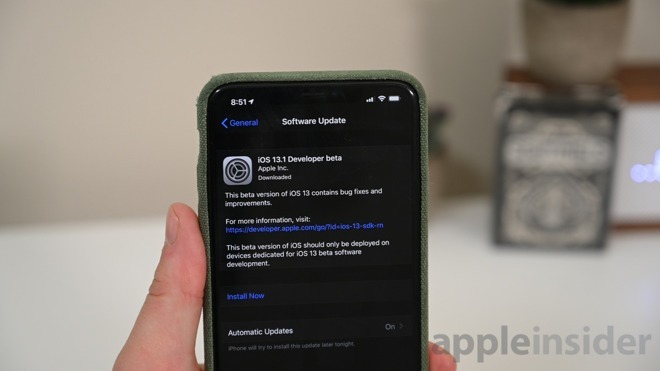 AppleInsider may earn an affiliate commission on purchases made through links on our site.
Buried in releases for its array of products announced on Tuesday, Apple has made public the iOS 13 and iOS 13.1 release dates.
Apple's iOS 13 ha been in testing since the 2019 WWDC in June, and is required for the new iPad, the iPhone 11, and iPhone 11 Pro. The iOS 13.1 test began more recently, and contained features stripped out of iOS 13 to make the deadline for release.
Apple's iOS 13.1 restores Shortcuts Automation, Conversational Shortcuts, Maps estimated time of arrival sharing. Additionally, it brings along more options for lights in HomeKit, more animations in the Home app, and an improved volume indicator user interface.
Other changes include Family Sharing options for Personal Hotspot settings, AirDrop device icons, alpha channel options for HEVC encoding, and improvements to Accessibility USB mouse support.
Apple also said that macOS Catalina would arrive in October, but no date was specified.