Online Apple Store down, will 'Be right back' after today's new iPhone event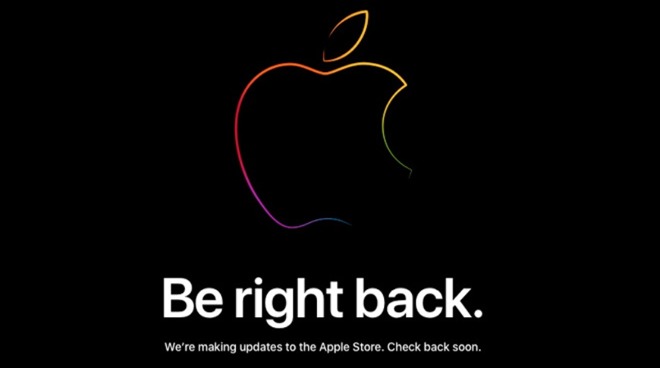 AppleInsider may earn an affiliate commission on purchases made through links on our site.
Hours ahead of its 'By innovation only' iPhone launch event, Apple has taken down the online version of the Apple Store for maintenance, preparing the digital storefront's product pages for the introduction of new models.
Apple habitually closes the online Apple Store ahead of major launch events, in order to make changes, such as the addition of new products or to update pricing. This is especially true in the case of hardware launches, such as new models of iPhone.
Visitors to the online store are greeted by a "Be right back" notice advising "We're making updates to the Apple Store. Check back soon." There is also an animated version of the Apple logo.
The store is anticipated to return shortly after Apple completes its product announcements.
The event later today is largely expected to involve iPhones, specifically new models tentatively titled the "iPhone 11," "iPhone Pro," and "iPhone Pro Max." Along with the usual specification bumps, the key change to the models this year is the addition of an extra camera on the back, giving the Pro versions a triple-camera setup instead of two cameras.