Huge lineup of new 2019 iPhone & Apple Watch models revealed by regulatory filings [u]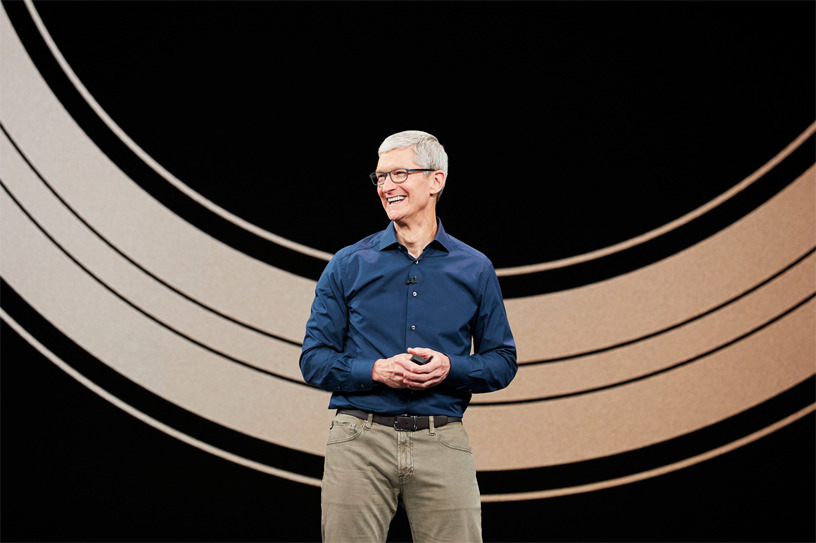 Apple's fall lineup of products spanning iOS, watchOS, and macOS devices have been spotted in a large filing made with the Eurasian Economic Commission.
The new filings with the EEC found by AppleInsider are all registered to Apple as devices running macOS 10.15, iOS 13, and watchOS 6.
2019 Apple Watch
Starting with watchOS 6, there are twelve models. They span two listings, with one listing models A1975, A1976, A2007, A2008, A2156, and A2157. The second has six designated as A1858, A1859, A1977, A1978, A2092, and A2093.
Models A1975, A1976, A1977, A1978, A2007, and A2008 are models that are already shipping to consumers.
The remaining Apple Watch model numbers are
It isn't yet clear if there will be an "Apple Watch Series 5" or if these new model numbers are just for new materials. Setup screens have identified new ceramic and titanium models for the Apple Watch, but there hasn't been much in the way rumors for the 2019 Apple Watch beyond those new materials.
2019 Mac
The Mac has 11 products listed, labeled as A1466, A1932, A1989, A1990, A2141, A2147, A2158, A2159, A2179, A2182, and A2251. Seven of these are from June 13, and repeated here to renew the certification. Models A1466, A1932, A1989, and A1990 are are already-released products.
As a general rule, the EEC filings only include portable products, but we have seen the iMac and the Mac mini crop up from time to time. Apple's 15-inch MacBook Pro lineup and the MacBook Air have already been refreshed in 2019.
2019 iPhone
There are two listings filed under iOS 13, with two products in one listing labeled as A1574 and the other as A2178. It isn't clear at present why these are discrete from the larger second listing. Previous listings have specified "iPad OS" and "tvOS" as categories, with five models spotted in July, so they are unlikely to be new iPads.
The second, and substantial, iOS 13 listing has 29 products, and are likely iPhones. They are labeled A1687, A1688, A1778, A1784, A1863, A1864, A1865, A1897, A1901, A1905, A1920, A1921, A1984, A2097, A2101, A2105, A2111, A2160, A2161, A2215, A2216, A2217, A2218, A2219, A2220, A2221, A2223, A2296, and A2298. Some of the list are repeats from May 23, likely refreshed for an imminent release, and some are already-released products.
The new iOS device model numbers that the EEC has not previously reported, spanning both iOS listings revealed on Wednesday and previous submissions are:
A2068
A2111
A2160
A2161
A2197
A2197
A2198
A2198
A2200
A2215
A2216
A2217
A2218
A2219
A2220
A2221
A2223
A2228
A2230
A2232
A2296
A2298
The filing volume on Wednesday is greater than the one that ultimately had the iPhone XR, iPhone XS, and iPhone XS max in 2018, with the older one having 21 models with some also refreshed in a similar fashion to Wednesday's post.
The filings with the EEC are legally required for devices to be sold with encryption-related elements in Russia and other countries, including Armenia, Belarus, Kazakhstan, and Kyrgyzstan. While they do not provide specific details about devices, they do serve as an indicator of incoming changes to Apple's product lineup in the coming months.
Apple event on September 10?
The new model is rumored to have a square camera cutout. The replacement for the iPhone XR is predicted to have two camera lenses, with the higher-end models having three, including a regular lens, a telephoto one and, new to the range, a wide-angle lens.
As well as the well-reported camera system, the higher-end new iPhones are expected to feature the ability to charge other devices. This is said to be similar to the functionality in the newly-announced Galaxy Note 10.
Reports by Ming-Chi Kuo and others, suggest that Apple will wait until the release of the September 2020 iPhones to introduce 5G, and at the same time it will reduce the size of the notch needed for Face ID.
August 21 at 1:03 P.M. Eastern time Edited with more detail on new versus already filed model numbers, and contextualization.