Apple has very nearly tripled the Apple Arcade game developer count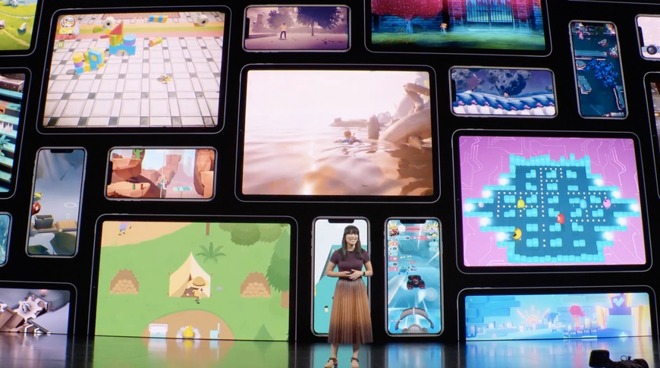 Apple revealed a considerably larger number of developers participating in the soon-to-launch Apple Arcade service, by showing a larger collection of company logos almost triple the size of what was illustrated at its original announcement.
Originally revealed in March's Services-centric event, Apple Arcade was advised during its initial announcement to have more than 100 games when it launches, with the titles exclusive to the subscription and not available on any other "all you can play" service. During yesterday's iPhone 11 launch event, Apple offered a bit more detail about the developers taking part.
During both the original announcement and Tuesday's update, Apple included a slide showing developers signed up to offer games in Apple Arcade. In the original presentation, the slide consisted of 35 developer logos, including major names like Sega, Disney, Devolver Digital, and Gameloft.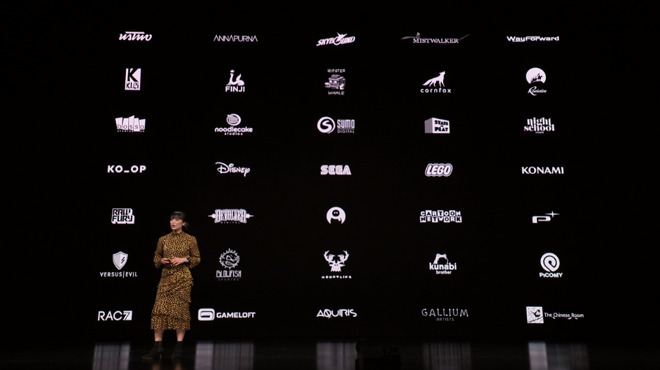 For the latest event, the number of logos used were significantly increased, with 92 developer logos presented on stage. Highlight additions for this round include Capcom, Square Enix, Ubisoft, and Bandai Namco. It is unknown how many games each developer is working on for the service, nor how many from each will be available as part of the initial launch wave.
The increase of companies going public with their involvement via the Apple event does not necessarily mean the developers and publishers were not working on the project at an earlier stage. It is likely the developers were more willing to publicize their participation when they were closer to having a release-worthy game that would be available at launch.
It is reported that Apple has spent over $500 million on Apple Arcade alone, securing the development of each launch title and offering incentives to publishers to agree to exclusivity windows.
Arriving on September 19, Apple Arcade will cost $4.99 and will be available to play in 150 countries. For the fee, players will have access to as many of the games as they want to play, without any in-app purchases or in-game advertising, with the games available to play on iPhone, iPad, Apple TV, and macOS.