2020 iPhone could kill the notch by moving Face ID to the bezel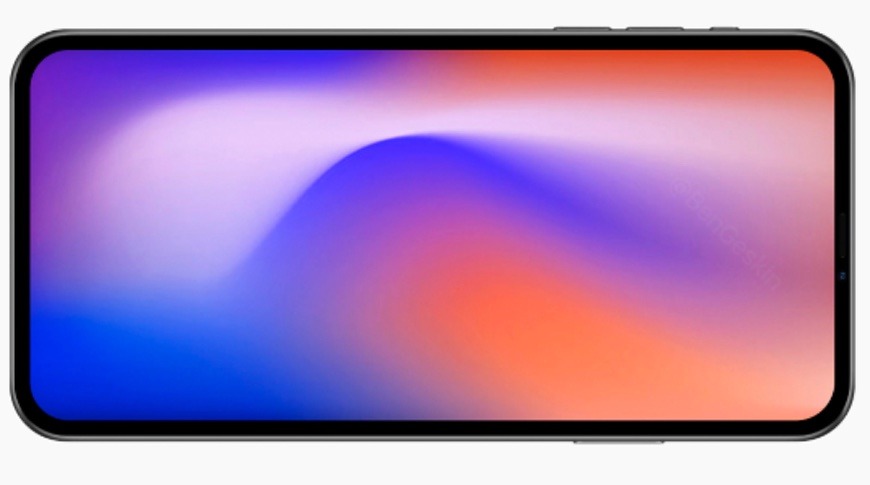 The 2020 iPhone could eliminate the famous notch from the design altogether, an image of an alleged prototype suggests, with the TrueDepth camera sensor squeezed into the top bezel to enable the screen to take up the entire front of the mobile device.
The introduction of the "notch" in the iPhone X in 2017 was a major design change for the iPhone, one that triggered a wave of copycat designs from Android smartphone producers. However, according to one image, Apple may be doing away with the design choice entirely, by finding a way to offer the same functionality without cutting into the display.
An image shared by Ben Geskin on Twitter shows what appears to be an iPhone with the current full-screen design, but without the notch. Geskin claims "One of the 2020 iPhone prototypes has 6.7-inch display with Face ID and TrueDepth camera system housed in the top bezel."
A second part of the same image includes a closer look at the top part of the bezel, revealing the addition of various components usually placed within the notch area. The components include an infrared camera, flood illuminator, dot projector, a proximity sensor, ambient light sensor, speaker, microphone, and a normal camera.
While shifting the notch contents to the bezel can help eliminate the notch, the concept could force Apple to employ a slightly thicker bezel on all sides. The notch removal may be welcomed by users, but some may not necessarily take to using a thicker bezel, despite having a clear and unfettered display that fills the iPhone's front face.
Geskin is not the only one to suggest a notch change, with a July note from analyst Ming-Chi Kuo claiming the 2020 iPhone could significantly decrease its size or remove it entirely.