Apple updating New York City map with greater detail, Look Around [u]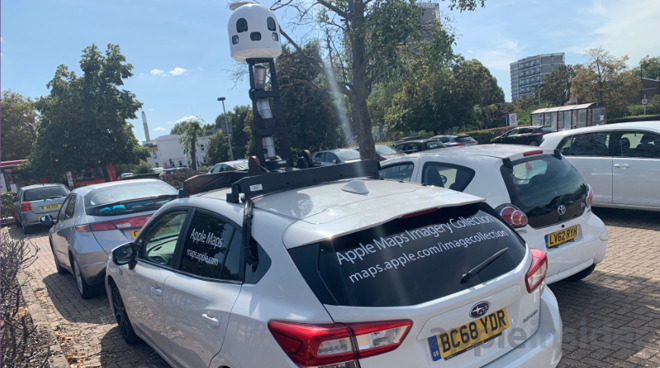 AppleInsider may earn an affiliate commission on purchases made through links on our site.
Apple has begun the roll-out of its updated maps for New York City, which include more transit information, better landmark detail, and also Look Around.
On Monday, Apple began rolling out its improved Apple Maps coverage of New York. The update is rolling out in phases according to Apple, and at the time of publication still isn't available to everyone in New York City yet. However, for some users the service is beginning to show the increased detail promised from Apple's program.
The improved coverage is also due to bring Apple's Look Around feature to New York, which mimics Google Street View to show how a journey would look on the ground.
"We have been driving and flying all across the United States, collecting land and aerial data to add significant new detail to the map, said Meg Frost, Apple's director of product design, at the launch of the new Maps in June.
Apple has reportedly only recently been undertaking its own photography, which means the company is more than a decade behind Google.
New York is the latest city to be updated, and follows others including Cupertino, San Francisco and Las Vegas.
The updated maps detail is part of a relaunched Apple Maps which was released for iOS 13 and iPadOS 13. Apple continues to develop Apple Maps, with recent patents suggesting the company is investigating the use of virtual or augmented reality to aid navigation.
Update: Apple's Look Around feature is also coming to Los Angeles.