Apple doubling bailout funds for iPhone screen supplier Japan Display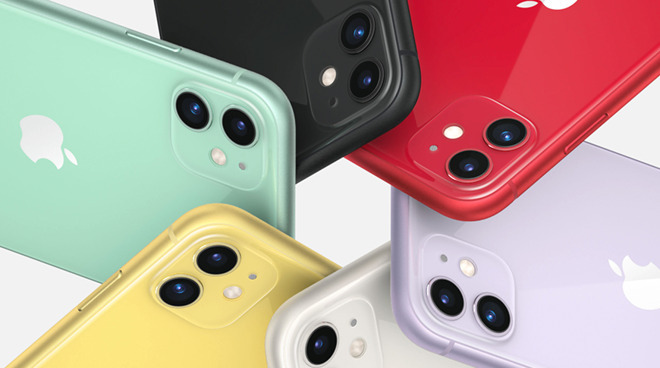 AppleInsider is supported by its audience and may earn commission as an Amazon Associate and affiliate partner on qualifying purchases. These affiliate partnerships do not influence our editorial content.
Japan Display, maker of iPhone screens, says it expects to receive new investment that will bail it out this month, and sources say the investor will be Apple chipping in more than it expected to.
Following several years of financial issues, culminating most recently in a bailout investor cancelling their commitment, Japan Display claims it is on the verge of a new deal. The iPhone screen manufacturer had previously been expecting a bailout worth 80 billion yen, or approximately $750 million, but is now saying it will continue on a smaller sum.
"We are close to 50 billion [yen, approximately $470 million]," Japan Display's CEO Minoru Kikuoka told Reuters, "And I believe we can cement the deal this month."
Japan Display says that a major client intends to invest $200 million, and that this is double the amount this company previously planned. Sources say this major client is Apple.
Reportedly, a further $150 to $180 million will be invested by Hong Kong firm Oasis Management. The remaining $90 to $120 needed for the new bailout figure is believed to be coming from another Japan Display supplier and other, unspecified, sources.
Japan Display has been a longstanding supplier to Apple and currently produces the LCD-based screens used in the iPhone 11. It does not as yet produce the OLED displays that are used in the iPhone 11 Pro and iPhone 11 Pro Max, and the company does not yet plan to move to the newer technology.
"We are not planning to make capital investments on our own for OLED," said Kikuoka. Kikouka said such a move would require the conversion of an idle LCD plant at a cost of at least $1.9 billion.
However, he said that LCD orders had gone up more than expected. These "stronger than previously planned" orders are believed to come from Apple as it was recently reported to be increasing its orders for the iPhone 11.