Playing 'Fortnite: Chapter 2' on the iPhone 11 Pro at full resolution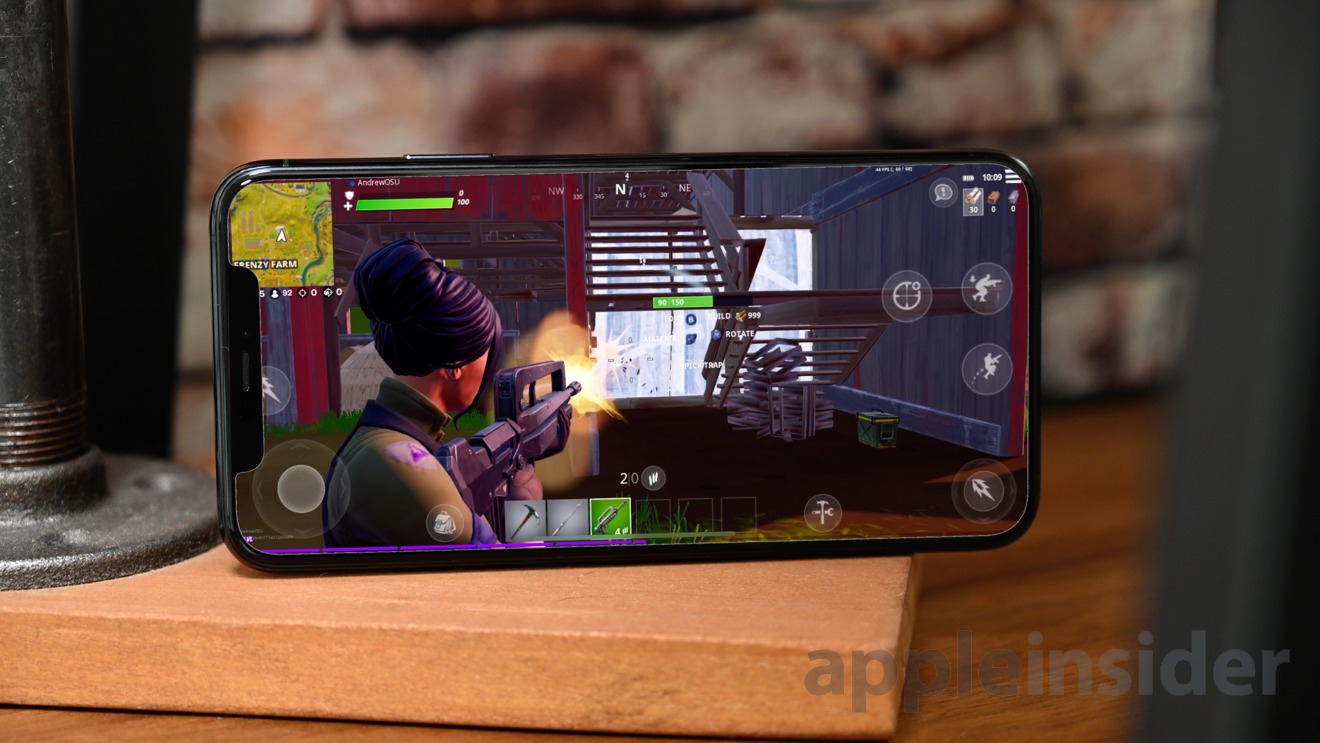 With "Fortnite: Chapter 2" officially out, there is no better time to jump into the new map on our iPhone 11 Pro to test out the latest update and see how the 2019 iPhone lineup performs under fire.
We saw ridiculous gains year-over-year on the iPhone in Geekbench 5 and the Antutu benchmarks, but benchmarks don't cover every use case. So, we had to try it in real-world applications such as playing Fortnite.
The timing was serendipitous as over the last few days Epic was preparing for the massive release of Fortnite: Chapter 2. Nothing but a black hole has been spinning on screen for the last two days, leaving players unable to continue the digital mayhem, while Epic worked behind the scenes.
Early Tuesday morning, the massive update for Chapter 2 finally arrived bringing new mechanics — such as swimming, driving boats, and hiding in haystacks — new weapons — such as the bandage bazooka that can heal your squad — new player skins, a new map, and much more.
We played on our iPhone 11 Max. Since the iPhone 11 and iPhone 11 Pro all have the same processor, performance should be on par across the entire line, and perhaps a few more frames per second on the screens with a lower total pixel count.
The Pro models do have Apple's new Retina XDR Display which looks amazing and bright while playing.
We took advantage of our DualShock 4 controller as we still feel held back by the on-screen touch controls.
For the settings, we set the 3D Resolution to 100 percent and the frame rate to 60FPS for smooth playback.
Even after the update, Epic still has yet to update the game with L3 and R3 support, invoked by depressing the joysticks on your external controller. That alone is the biggest issue we have for Fortnite on our iPhone 11 Pro Max. The game is smooth, fast, and responsive, and is technologically everything you want to see in a first-person shooter.
We did note that while playing, sometimes it would stutter, dropping down to as low as 17 FPS. However, we did eventually discover that this is from screen recording at the same time as playing. When we weren't recording the screen, we noticed the iPhone 11 Pro maintaining the 60FPS rate, with only the occasional drop down to 57 or so.
Between the powerful iPhone 11 Pro hardware, the massive Chapter 2 update, and DualShock 4 or Xbox controller support, Fortnite is an amazing experience on the latest Apple handsets.
Where to buy the iPhone 11
Ready to purchase an iPhone 11 or iPhone 11 Pro? There are a variety of iPhone deals going on now at top wireless carriers.