Apple CEO Tim Cook calls on Senate to pass immigration act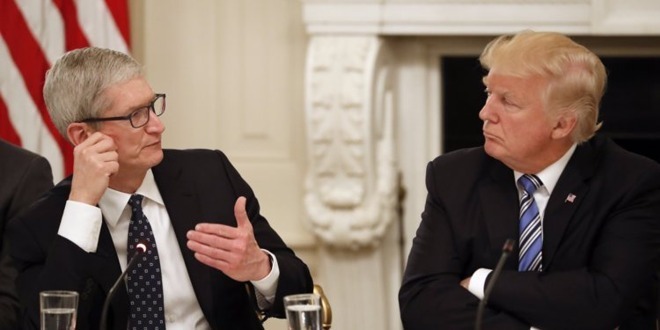 AppleInsider may earn an affiliate commission on purchases made through links on our site.
Apple CEO Tim Cook continued to push for immigration reform on Thursday, and in a tweet urged the U.S. Senate to pass legislation that aims to streamline the process for so-called "high-skilled" applicants.
"Immigrants make this country stronger and our economy more dynamic. As a first step toward needed comprehensive reform, I urge the Senate to move quickly to pass the Fairness for High-Skilled Immigrants Act," Cook said in a tweet. "The contributions of these workers are critical to America's future."
As noted by CNBC, the legislation aims to remove per-country immigration limitations, a move that would be beneficial for people seeking entry from larger nations like China. Passage of the act would also change the visa allotments to a first-come, first-served system, thus regulating long wait times currently suffered by many immigrants seeking permanent residency.
The act needs to pass a Senate vote and receive presidential approval before it becomes law. Progress has stalled since it was referred to the Senate Judiciary committee on Sept. 17, and no vote on the matter is currently scheduled.
Immigration reform is a key issue not only for Apple, but the U.S. tech sector as a whole. Industry players have immigrants on Deferred Action for Childhood Arrivals (DACA) in their ranks, and many more employees hold H1B visas.
In an interview with Fortune last year, Cook said more than 300 Apple employees enjoy DACA protections, while several thousand are in the U.S. on H1B visas. That number has since grown to 443 Dreamers across 36 states.
The Apple chief has on a number of occasions noted immigration is more than a corporate issue, as it also touches on human rights.
Most recently, Cook and Apple SVP of Retail and People Deirdre O'Brien in October signed a letter to the Supreme Court supporting DACA and those protected by it, in line with a promise to fight for Dreamers after President Trump phased out DACA in 2017. That decision is currently under review by U.S. courts, including the highest court in the land.
Editor's note: Due to the political nature of this story, comments have been disabled.