Apple privacy, Qualcomm & iPhone 5G, Facebook and more on the AppleInsider Podcast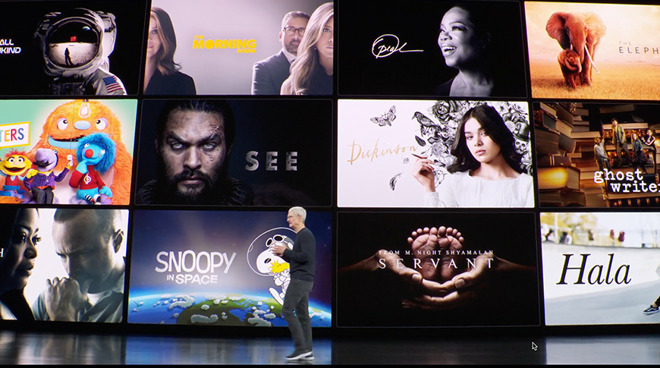 This week on the AppleInsider Podcast, Victor and William talk about Apple's view of privacy, and can't resist mentioning Facebook in contrast. William is looking forward to 5G, but can't shake the feeling that Victor is trying to sell him an iPhone 11.
How last week's mention of accessibility problems has prompted debate with listeners
We've heard rumors of the iPhone getting 5G in 2020, but now Qualcomm's CFO has made it almost official by alluding to it in financial statements
Also following last week's discussions, William has bought a pair of AirPods Pro and wants to tell you that it's true, they are superb.
Apple's Health app now includes medical records for VA users
Apple has also revamped its Privacy website and we trace back how long Apple has been championing privacy, which turns out to be somewhat longer than Facebook has.
Each year we look to see what's new in the Apple Watch, but in future, it might be less the Watch itself and more the bands, the straps, where we'll see innovative new technology.
How many iPhone SE2 sales could there be? Given that Apple hasn't even admitted it's making one, still there are estimates that it will sell between 20 and 30 million.
When it comes to quality, Apple TV+ is the best — it has the highest bitrate of streaming 4K of all the services
More shows are coming to Apple TV+ and one, Hala, is briefly debuting in theaters first
HomePass is one favorite app that we mention this week. You can use it to gather all HomeKit codes in one place and keep a record of them.
And ZippyCal gives a different view of your daily calendar. It's an unusual 12 hour view of the whole day.
Listen to the embedded SoundCloud feed below:
MasterClass - Get unlimited access to every MasterClass, and as an AppleInsider Podcast listener, you get 15% off the Annual All-Access Pass! Go to MasterClass.com/appleinsider for 15% off MasterClass.
ExpressVPN - If you want the best in online security and privacy protection, head over to expressvpn.com/appleinsider for 3 extra months free with a 1-year package! Protect your internet today with the VPN we trust to keep our data safe.
Apps mentioned in the show:
HomePass - HomePass allows you to get rid of that old notebook and store your HomeKit device's codes right on your iPhone or iPad.
ZippyCal - Zippycal is a fun, practical and easy to use calendar app with a difference. Each days events are presented against a familiar clock face, so you can see at a glance how your time is looking. Add an event by simply dragging your finger around the clock face.