Review: BentoStack PowerHub combines a Qi battery, USB-C hub, & storage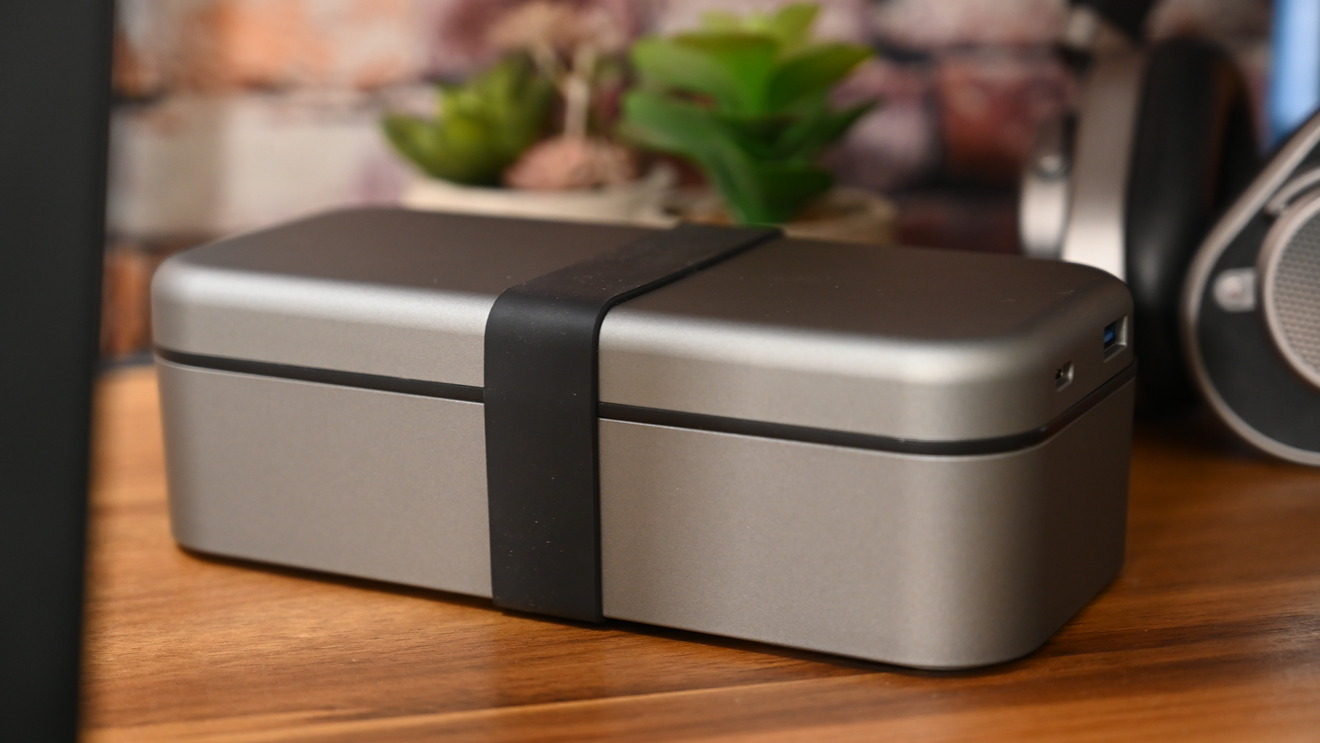 Function101's BentoStack PowerHub attempts to be a one-stop shop for portable power, docking, and storage needs, but while it has its limitations, the stackable system still shows considerable promise for those who work on the go.
You don't see products like BentoStack PowerHub all that often. Products that try to integrate multiple individual products together into a single gadget — and do it successfully. Though that seems what Function101 has pulled off.
A lot of what we see with BentoStack isn't new. We've seen wireless chargers, wireless chargers integrated into battery packs, battery packs that integrate USB hubs. However, we haven't seen a wireless charger on top of a battery that also has as a USB-C hub and additional storage all packed together.
BentoStack Powerhub is an evolution of the original BentoStack that modified a traditional bento box into a storage container for daily accessories, followed by the BentoStack Charge which packed in the battery. Now the BentoStack PoweHub has evolved once more to integrate the USB-C hub and other thoughtful features.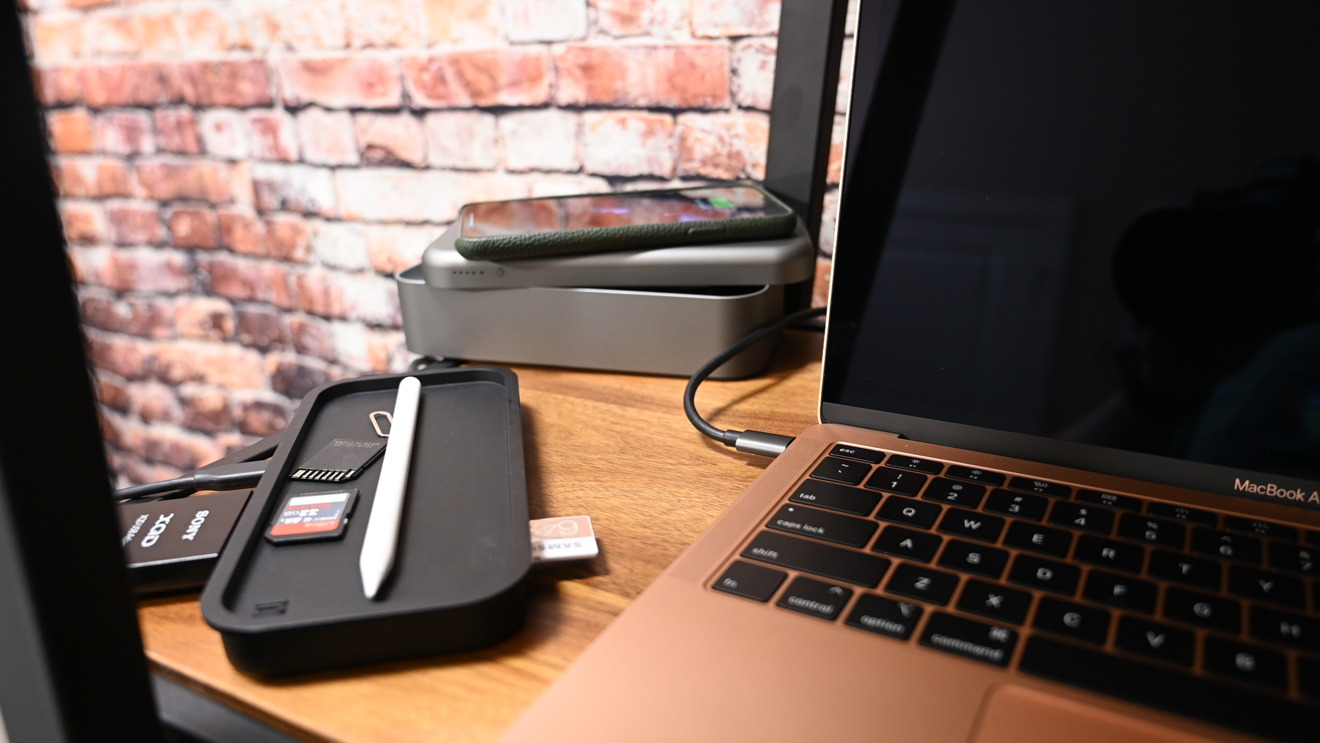 What you get — and what you can get
The basic model of the BentoStack PowerHub includes three separate pieces that stack together and are secured via a simple silicone band.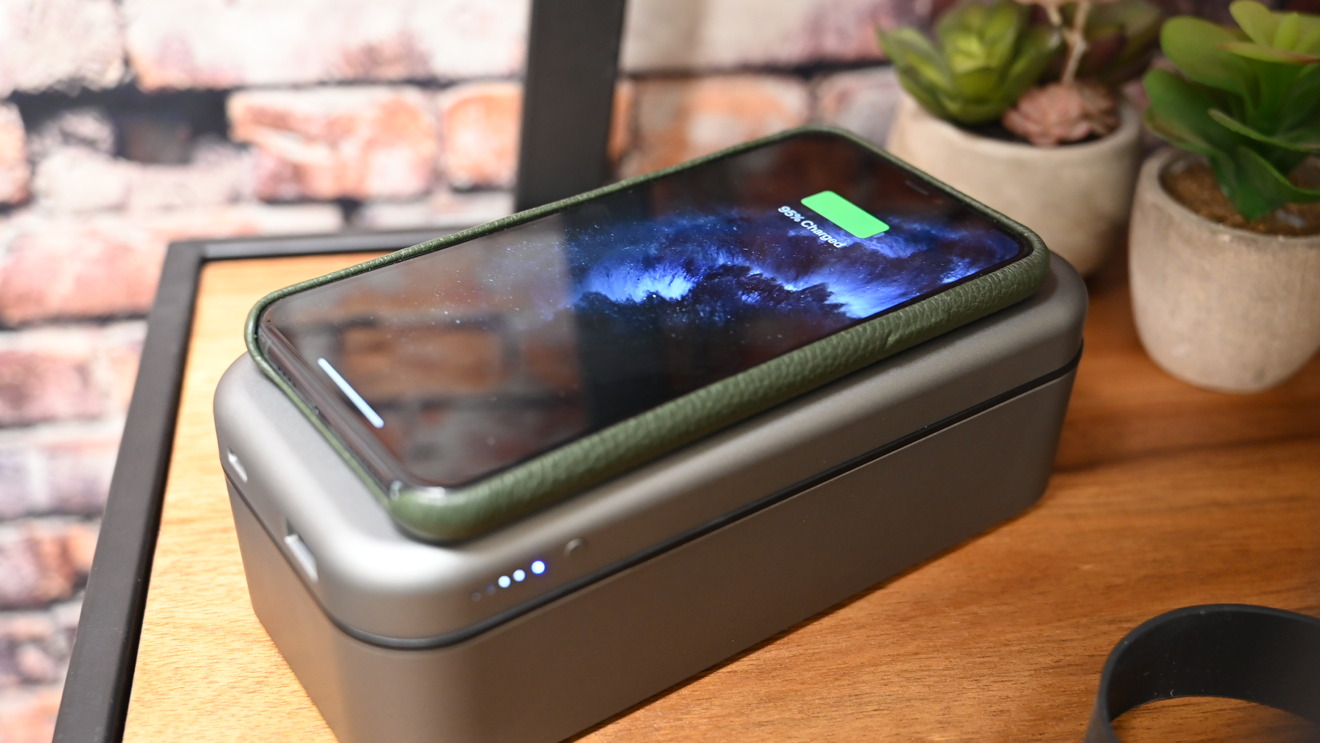 On top, there is an 8000mAh battery pack that has a USB-C PD input/output, a USB-A output, and a 10W Qi wireless charger on top. The Type-C port is capable of taking or outputting up to 18W of power, and the Qi charger can output up to 10W (or 7.5W for iPhones).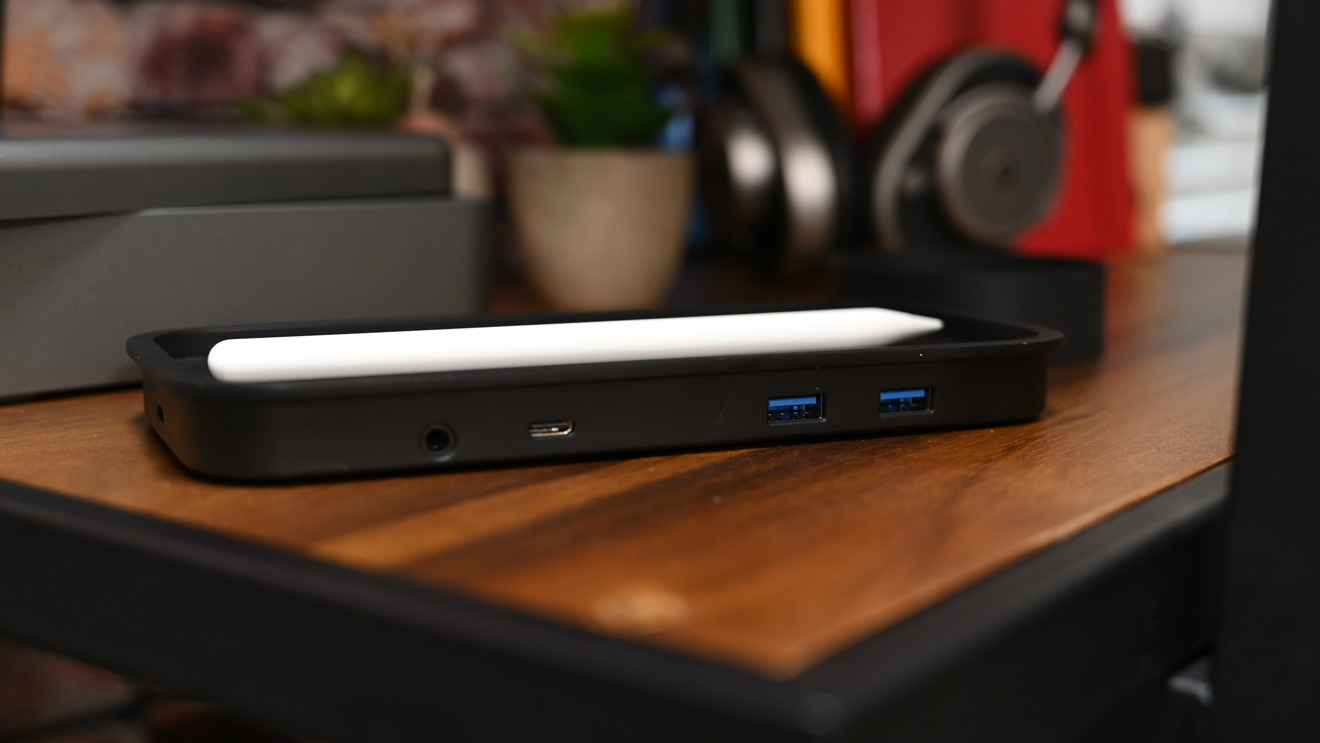 Below the battery lid is the eight-port USB-C hub which has two USB-C 3.0 ports, an SD card reader, a micro SD card reader, HDMI output, a 3.5mm audio jack, and two USB-A ports. All of this is powered by a USB-C input.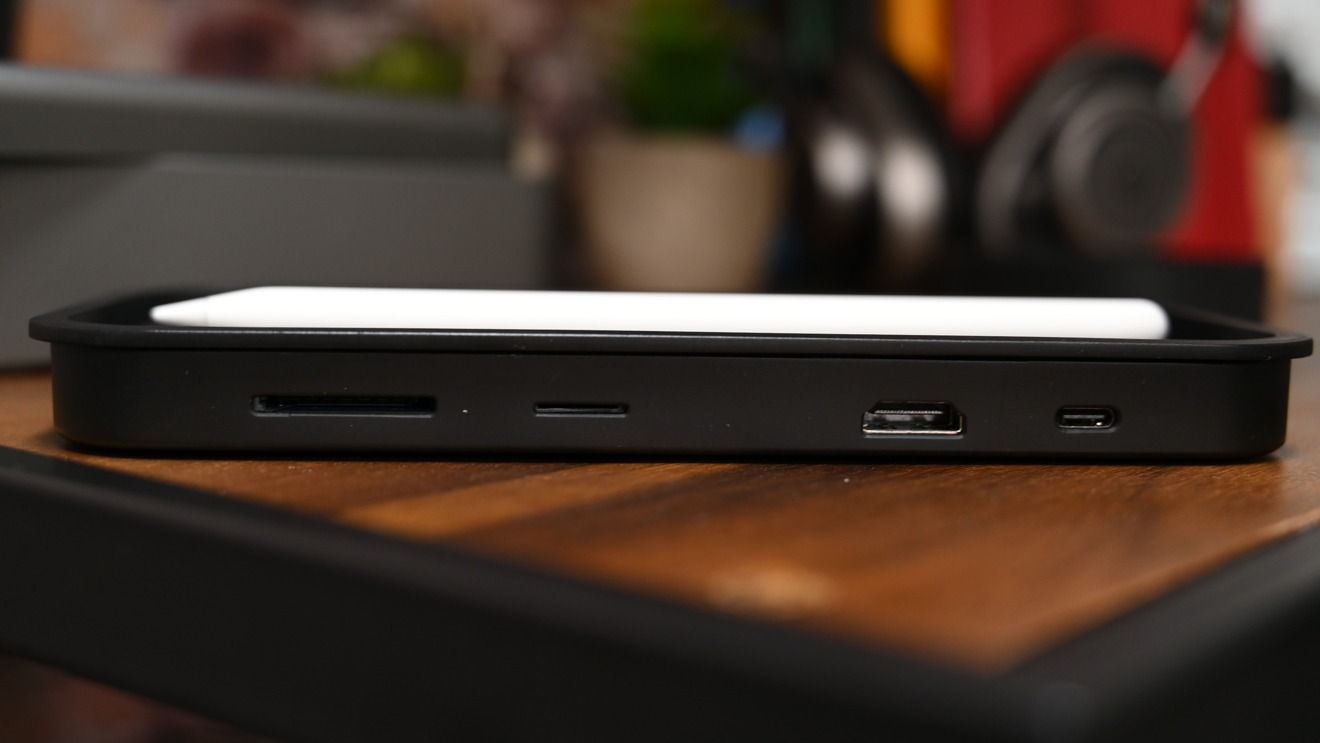 Lastly, the base section has two movable separators for three compartments. These can hold the usual nicknacks that one carries around such as charging cables, SD cards, or wall adapters.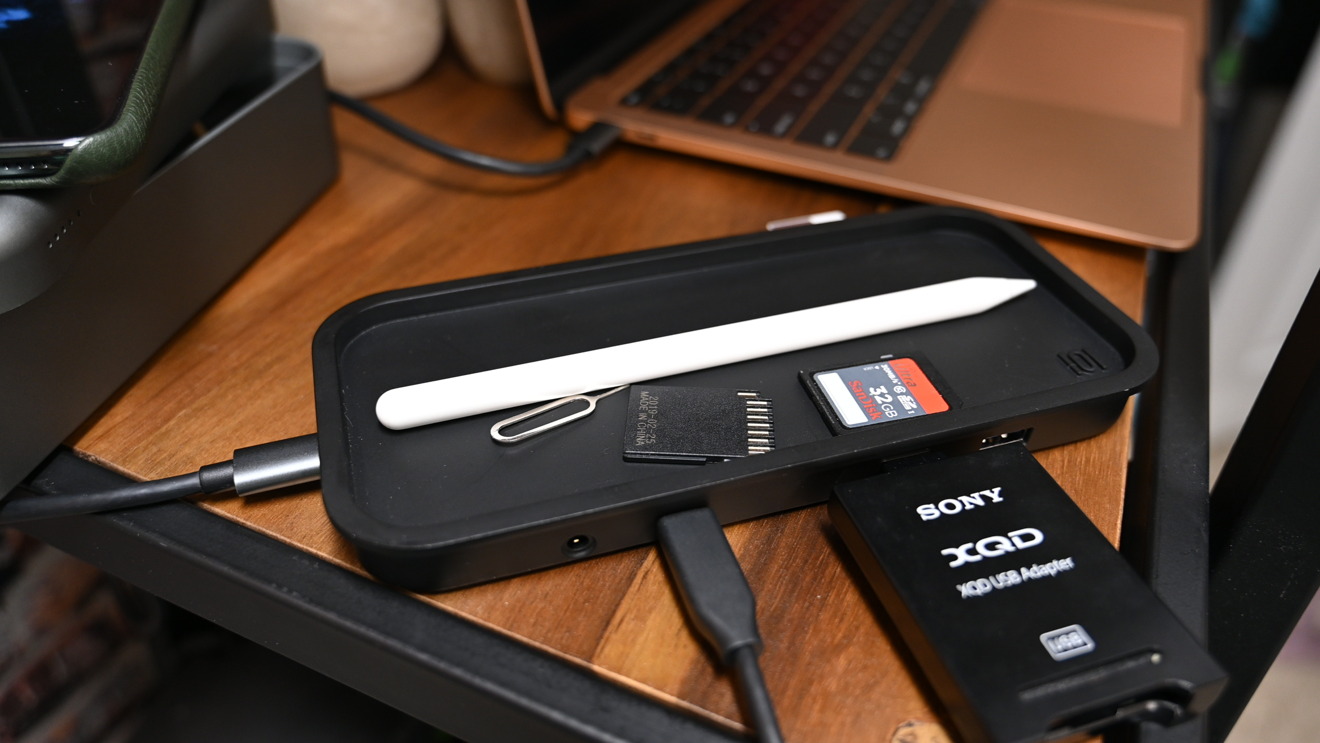 Function101 has made the set expandable and modular as well, by allowing other components to be added to the stack, such as an Apple Watch band lid or extra storage.
Daily use
We've been using the BentoStack PowerHub for a bit now and it has some real perks, though still a few notable downsides.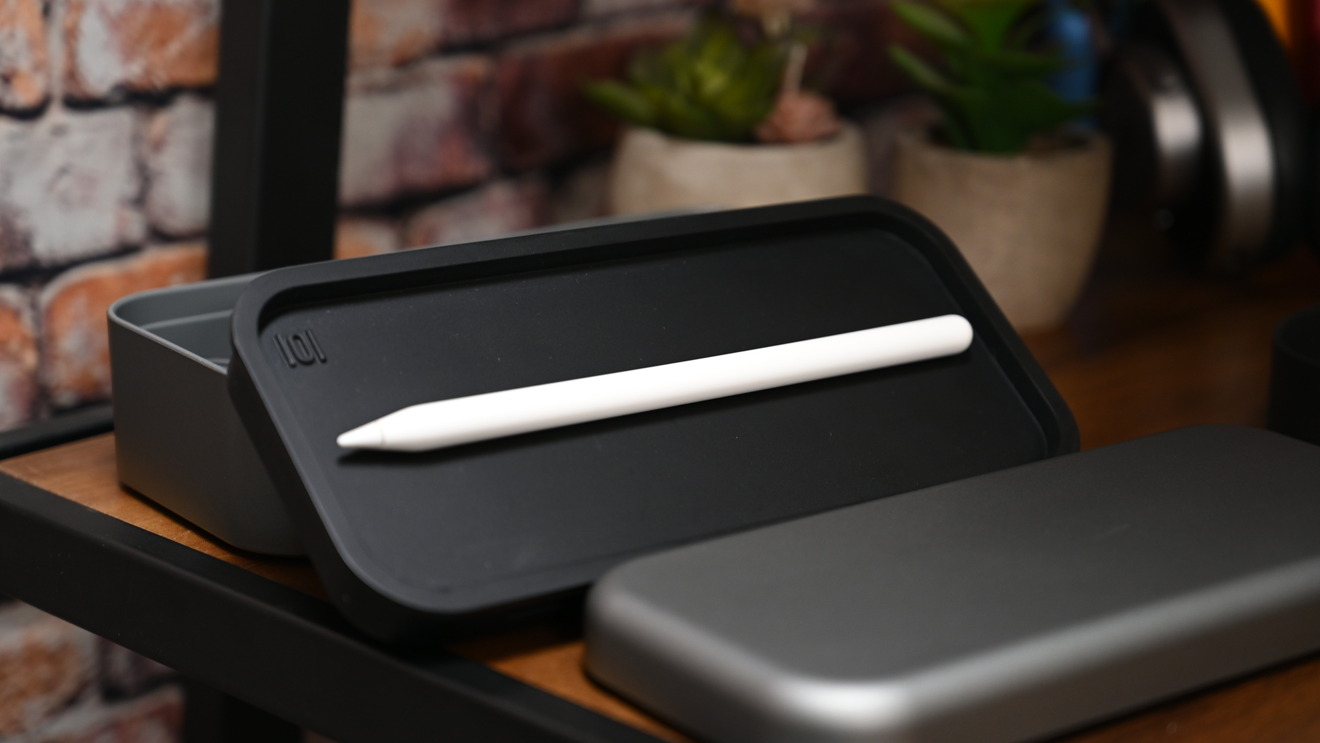 First, the drawbacks. The USB-C hub must be removed from the bottom before it can be used, which means it takes a bit more space on our desk. We also find the top of the hub somewhat wasted — it has a magnet to hold our Apple Pencil 2 but that isn't a situation we run into often. As a "valet" for our AirPods earbuds, it is also not all that realistic.
The one way we can see it being used is if you store your Apple Pencil in there for travel for the original iPad Pro or recent iPads that use the first-generation stylus, rather than on the side of your iPad Pro. By the way — this hub works great for iPad Pro.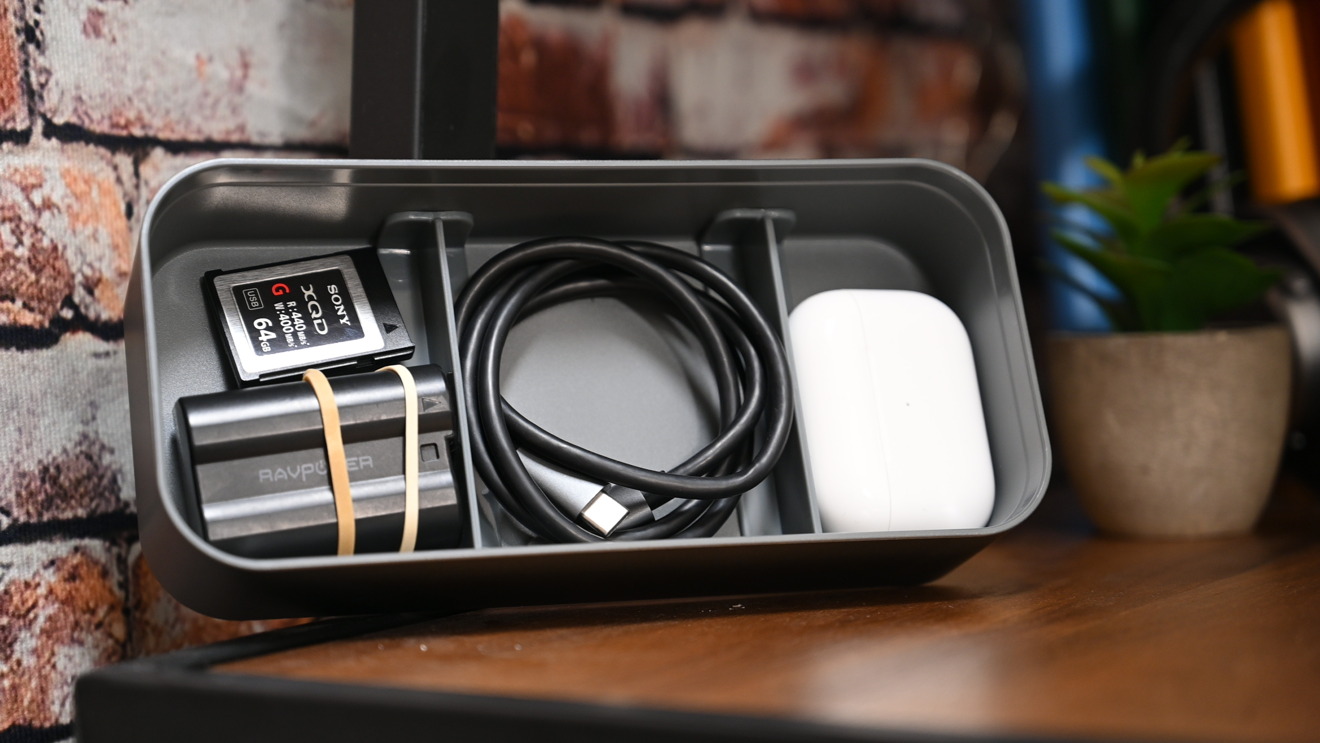 While it provides storage, we found ourselves always needing more than it offers. For a few items, BentoStack is great but for larger gear like a portable drive or card reader, it didn't always fit with our other priority items.
Those issues aside, we enjoyed using BentoStack PowerHub. It simplified our workflow and was an easy way to carry the necessities with us.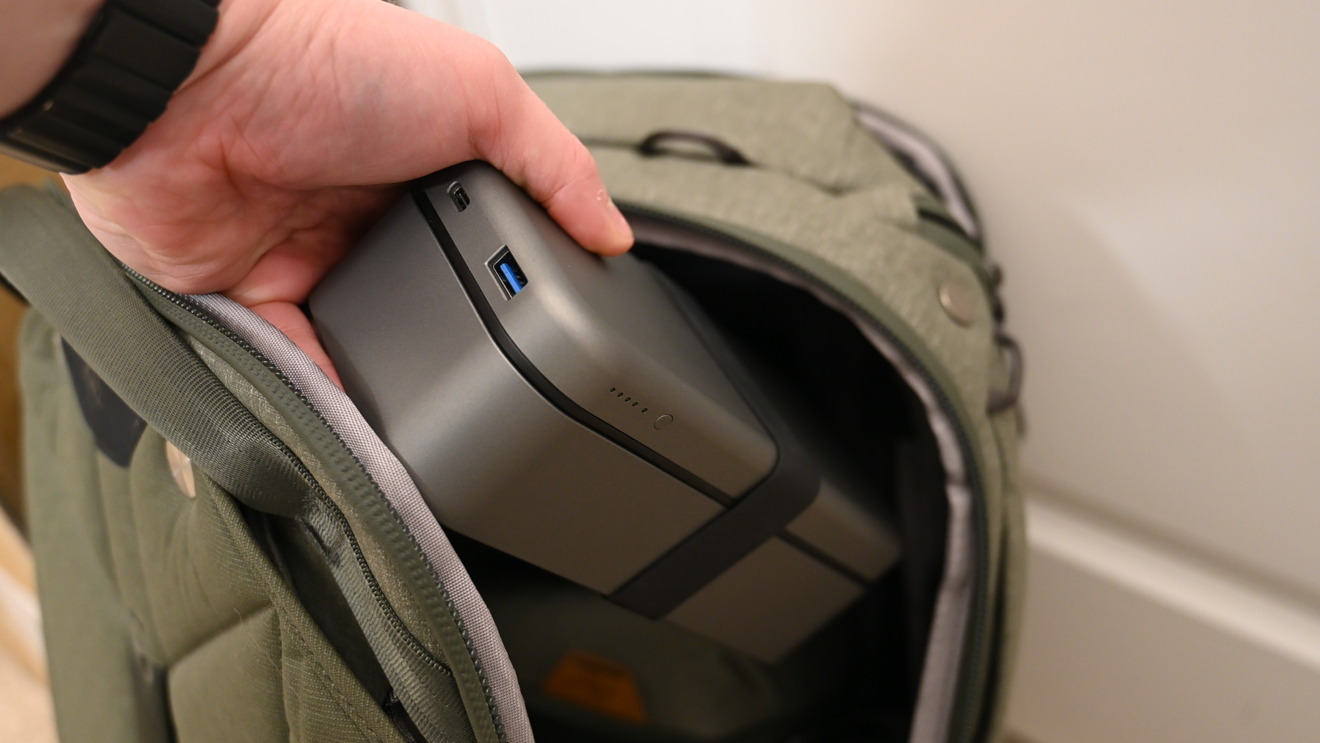 In our workflow, we used the bottom storage for a USB-C cable, an Apple Watch charger, and our AirPods, sometimes a battery or some extra memory cards, but it didn't hold everything. For daily use, it is probably good for most people, but for longer trips, a bag with pockets is probably more practical.
Should you buy the BentoStack PowerHub?
If you find yourself needing the individual components that make up BentoStack PowerHub, there's no reason anyone wouldn't be interested in picking one up. It is a very compact design when put together and reduces the need for so many individual pieces.
We have seen smaller batteries, we have seen smaller USB-C hubs, but joining them together is an appealing proposition.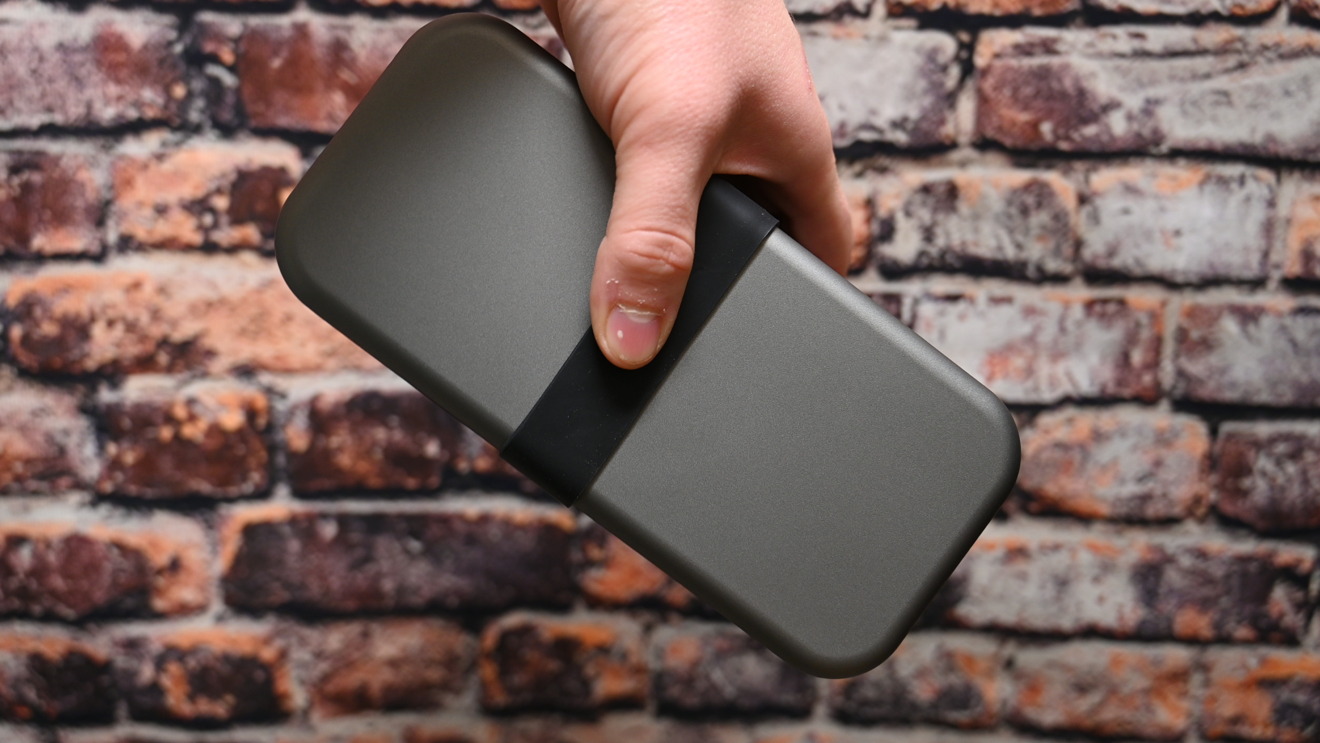 I initially was very against the battery pack as it added weight, but after using it, I started to appreciate it. With the PowerHub, I don't have to bring a Lightning cable along for my iPhone and I can charge it up from my Mac or whatever power cable I bring with me.
Plus, while I first started using this with my Mac, I found far more use for it with my iPad Pro instead which made an external charger even more useful.
Sleek design
Multiple outputs on battery including USB-C PD and Qi
All-in-one device
USB-C hub is useful for Mac or iPad Pro
Storage keeps cables and small parts organized
Expandable
Apple Pencil magnet isn't all that useful
Can still be a lot of clutter on a desk when all out
Storage won't hold all necessities
Battery pack is too big to carry around by itself
Rating: 4 out of 5
Where to buy
The BentoStack PowerHub is now available for preorder from Indiegogo. Exclusive to AppleInsider readers, you can grab it for $95 by hitting this link to get a price less than the publicly available ones.