New 3D sensor to reportedly power AR in iPad in 2020, headset as soon as 2021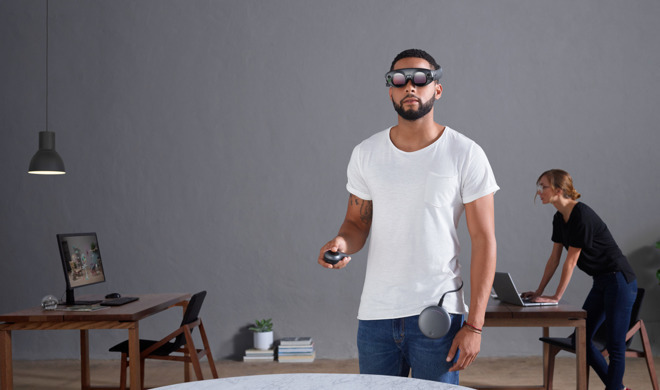 Apple is working on new 3D sensor hardware that will power augmented reality applications in iPad next year, according to a report on Monday, with the technology slated to land in a long-rumored headset in 2021 or 2022.
Citing sources familiar with the matter, Bloomberg reports Apple is building a range of virtual reality and augmented reality devices around the 3D sensor, the first of which could be a next-generation iPad with advanced AR capabilities.
While specifications were left unreported, the tech giant has in the past shown interest in time of flight modules that generate highly accurate depth maps by measuring the time it takes pulses of light to travel to and from a target surface. The tech differs from Apple's current TrueDepth camera system, which creates a depth map using a VCSEL dot projector and a flood illuminator.
According to Bloomberg, a next-generation iPad will integrate Apple's 3D sensor in a small hole alongside a pair of cameras, an ideal arrangement for TOF systems.
The sensor will be used in part to create "three-dimensional reconstructions of rooms, objects and people," the report said.
Following a debut on iPad, the 3D sensor system is expected to land in a "combined AR and VR" headset designed for gaming, watching video content and facilitating virtual meetings, according to the report. Sources with knowledge of the matter claim the headset will arrive in 2021 or 2022, ahead of a AR glasses product in 2023.
Apple originally planned to wrap up development of its AR headset project in 2019, but recently pushed back launch for unknown reasons.
Earlier on Monday, The Information reported Apple executives broke news of the new AR hardware release timeline in a recent meeting, saying a headset would arrive in 2022, followed by a pair of smart glasses in 2023.