Apple's new 16-Inch MacBook Pro: Everything you need to know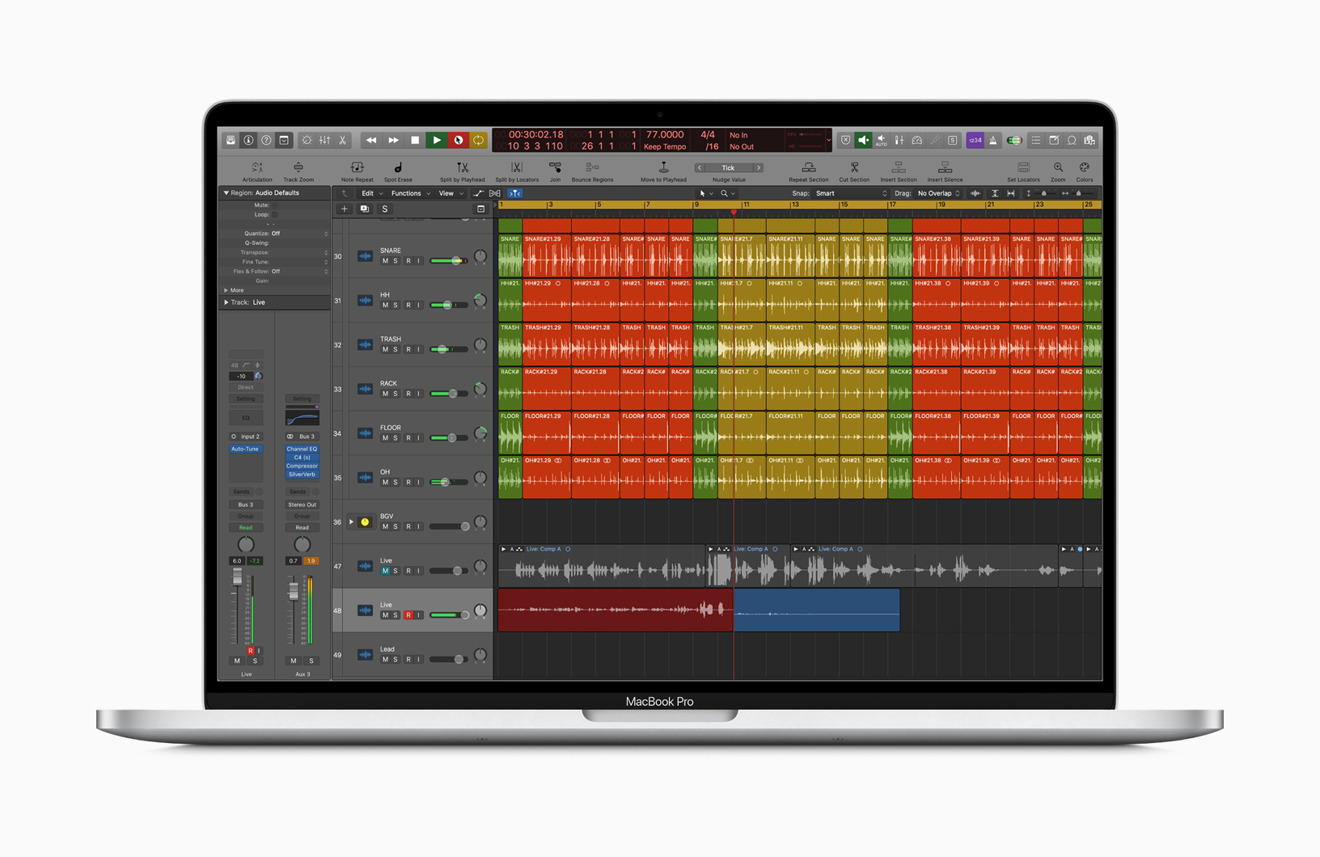 AppleInsider is supported by its audience and may earn commission as an Amazon Associate and affiliate partner on qualifying purchases. These affiliate partnerships do not influence our editorial content.
After months of rumors, the revamped 16-inch MacBook Pro is official. Here is everything you need to know about the new machine.
In addition to the slightly larger size, Apple has reduced the bezels on all sides to provide more usable screen real estate for pro users.
In regards to that size increase, it is so subtle that it likely won't be noticeable unless side-by-side. The new MacBook Pro also weighs a bit more, mostly due to the new battery that is absolutely the largest that the TSA allows, that can provide an additional hour of use.
Improved keyboard
Also new on the updated MacBook Pro is an improved keyboard. The new Magic Keyboard-derived design also returns the inverted "T" arrow keys and dissociates the escape key from the Touch Bar.
Apple's Phil Schiller talked at length about designing the new machine and how much effort went into making it comfortable and stable to type on, while still being reliable. With the redesign, we are excited to try out the 1mm of key travel, and see how it differs from the 2019 15-inch MacBook Pro.
More power GPU and better cooling
Thanks to the new GPUs, it can support up to two displays with 6016by3384 resolution at 60Hz or up to four displays with 4096by2304 resolution at 60Hz. That includes two Apple Pro Display XDRs when they launch this December.
Other improvements include better cooling for longer sustained maximum performance, and a faster 96W USB-C charger.
Improved speakers
After much-improved audio came to its recent products such as the Beats Solo Pro, AirPods Pro (see our AirPods Pro review), and even the iPhone 11 Pro, the MacBook Pro also has better audio reproduction from the six on-board speakers.
Looking at the specs, the new machines start at the same $2,399 price point as the base 15-inch MacBook Pro but are more powerful overall. The base model starts with a 2.6GHz 6-core 9th-generation Intel Core i7 processor. It can be upgraded to a 2.4Ghz 8-core 9th-generation Intel Core i9.
It starts with 16GB of RAM, the AMD Radeon Pro 5300M with 4GB of GDDR6 memory, and 512GB SSD storage. Maxed out with an i9 processor, 8TB of storage, and 64GB of RAM, the new machine could run you over $6,000.
How to save on Apple's 16-inch MacBook Pro
B&H Photo, an Apple Authorized Reseller, is accepting orders for the new 16-inch MacBook Pro with a variety of incentives. Shoppers can select between no interest financing when paid in full within 12 months with the B&H Financing Card or a sales tax refund in eligible states with its Payboo Credit Card. The latter can save many shoppers anywhere from $200 on the standard configuration to $500 on a maxed out model on average.
Stay tuned to AppleInsider in the coming days for full analysis and breakdown once we get our hands on the new machines. And be sure to check out the AppleInsider 16-inch MacBook Pro Price Guide for the latest deals and product availability on Apple's newest hardware.