Gary Oldman starring in adoption of 'Slough House' books for Apple TV+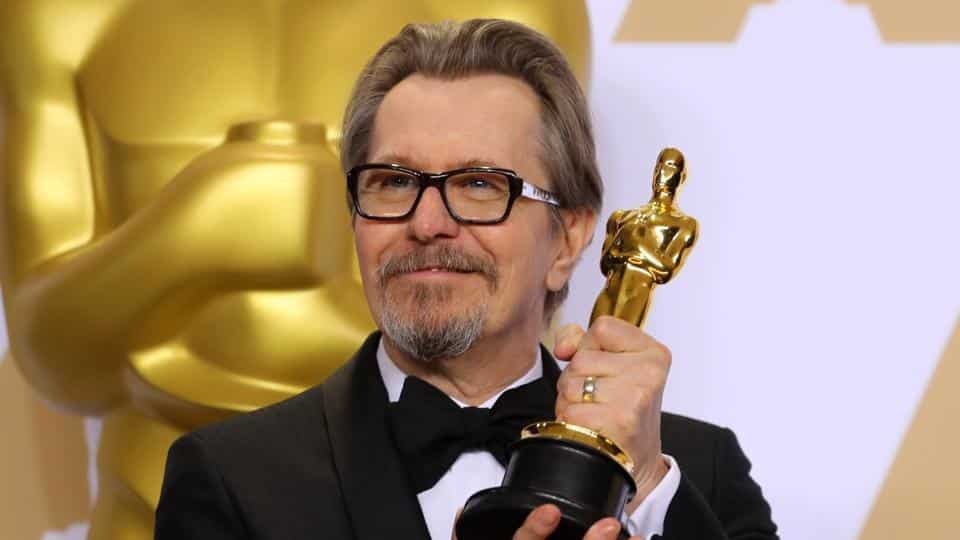 Gary Oldman will star in a drama about spies not up to the job, called "Slow Horses" based on the long-running "Slough House" book series.
The new show for Apple TV+ is centered around British spies working for MI5 — but not the best ones. They have all been culled out of mainstream operations, and are in a division of the spy agency reserved for under-performers and and those who have made critical mistakes in Her Majesty's Secret Service.
The role is a rare television one for Oldman. He previously starred as a spy in the 2011 "Tinker Tailor Soldier Spy" remake, and gleaned an Academy Award nomination for that performance. He is fresh off an Academy Award win for his performance of Winston Churchill.
The show will be produced by See-Saw films. See-Saw Films is multi-national, produces television and motion pictures, and has released a number of award-winning films, "The King's Speech", and six-time Academy Award nominated "Lion," which won two BAFTA Awards.
See-Saw was part of the establishing firms that established Fulcrum Media Finance. Fulcrum has provided cash and services for over 150 film and television productions. It isn't presently clear if Apple's deal for "Slow Horses" is part of a larger initiative.
Apple's executives in charge of Apple TV+ programming deals, Zack Van Amburg and Jamie Erlicht commissioned the show, according to Variety. Veep writer Will Smith is the primary writer and executive producer, with seven other co-producers.
The "Slough House" book series presently has six novels and some novellas, and all were written by author Mick Herron. The second volume in this series, "Dead Lions," earned Herron the Crime Writers' Association 2013 Gold Dagger award.
A release date for the series is not yet known.