Initial 'The Morning Show' reviews were 'attack on Apple,' executive producers say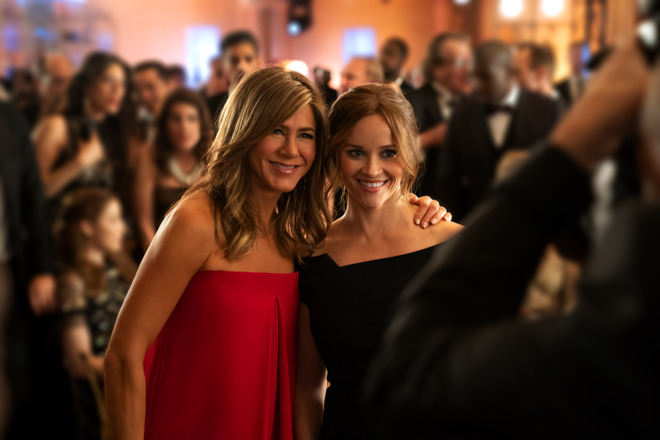 Executive producers of Apple TV+ original series "The Morning Show" on Tuesday said early feedback from reviewers was less of a commentary on content as it was a knock against Apple itself.
Speaking at the Code Media conference in Los Angeles, Kerry Ehrin and Mimi Leder responded to questions about "The Morning Show's" middling reviews, saying they believe critics were conflating thoughts on the series with perspectives on Apple TV+ as a service, reports The Verge.
"When those reviews came in, I didn't know what show they were watching," Leder said. "I thought they were nuts. I thought there were a lot of Apple haters who just wanted Apple to fail. The reviews felt like an attack on Apple."
Both Ehrin and Leder believe critics took the review as an opportunity to provide commentary on Apple TV+ instead of focusing on the subject at hand, a process Leder said is "not fair." While not scathing, reviews for "The Morning Show" were less than rosy and far from glowing.
"When you see reviews, they're looking at it from the whole business aspect, [like] what is Apple doing?,'" Ehrin said. "It's kind of separate from us."
AppleInsider reviewed "The Morning Show" and found that, while it boasts excellent acting and directing, the show lacked a clear voice in its early episodes. That could change as the series develops.
Despite a slightly below average aggregate score from professional critics, "The Morning Show" appears well-received by consumers. The Verge points to a Rotten Tomatoes average viewer score of 95%, much higher than the 63% average from media outlets and independent analysts.
"People love it, and we love it," Ehrin said. "That's what matters."
As previously reported, Apple is not sharing performance metrics with original series producers, but Ehrin and Leder said executives are "very happy about them."
Earlier this month a report from Variety claimed Apple TV+ drew "millions" of users in its first week of availability, many of whom average more than an hour on the service per session. A breakdown of viewer numbers has yet to see release, but early statistics show most users who sample one of Apple's four core shows — "Dickinson," "For All Mankind," "The Morning Show" and "See" — watch at least two episodes.
Apple is apparently pleased with the debut performance of "The Morning Show" and its other three marquee series, as it ordered second seasons of each.